Global Women Virtual Fashion Forum and Show is conducted for 8 days from 1st to 8th July 2021 lead by Medpoint which is led by HE Shaikah Noora Al Khalifa aims to be the biggest virtual fashion forum and show to expose a new hope in the fashion industry that has reached almost 250 thousands viewers until day 6.
International experts in the fashion design sector confirmed the existence of a remarkable development in the fashion industry in the Gulf region and the Middle East. We aim to have more facilities and support provided by the Gulf Governments for the growth and escalation of this sector in the Gulf circles which allows many emerging youth innovations and incubators to take their way towards growth and professionalism.
The speakers at the International Women and Fashion Conference, organized by Medpoint virtually for the second year in a row under the title of sustainability, addressed the growing opportunities for the fashion design sector in the countries of the world, especially since the creators of these countries are closer to their cultural heritage and social identity, as the discussions that incubated extended. The conference starts from the Bahraini capital, Manama, to various dimensions of the fashion sector, starting with the issues of research, creativity, product development, manufacturing and supplies.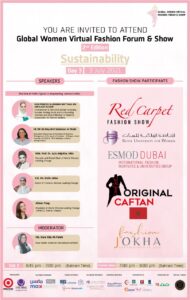 HE Sheikha Noora bint Khalifa Al Khalifa, Chairman of Medpoint Event Management, expressed her pride in the rich participation of many inspiring personalities from different countries of the world. Sheikha Noora extended her thanks and appreciation to all the supporters and supporters of the virtual conference and exhibition, including officials, sponsors, inspiring personalities and international designers. The conference aims to cover everything related to advancement, especially in the fields of entrepreneurship, fashion and design, and aims to encourage entrepreneurs to develop their capabilities and skills by giving international speakers Specialists the opportunity to share their ideas and rich experiences.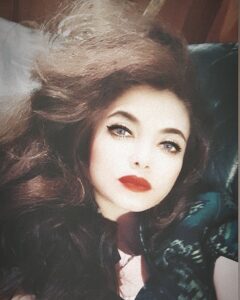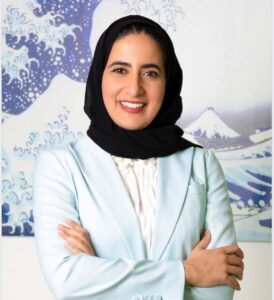 During the 3rd day of the event, the Founder and World President WWLC, KRA Prof. Dr Ayla Aldjufrie, a royal descendant from Indonesia that started her journey from fashion to real estate, spoke about her success story on how she bounces back by duplicating her business using the women empowerment that she founded by duplication and merging cross industry in different sector and countries. She also speaks about Batik Sekar Jagat (Indonesian Art Materials), the idea behind collecting flowers and pearls jewellery for a brand "beyond DIFFALE" that empowers autism and down syndrome children.
Princess Jawharah bint talal also emphasize empowerment and hidden talent of women in the Middle East. In addition Dr. Shaikah Mai Al-Otaibi, Chairwoman of schools and prominent Businesswoman in Bahrain was inviting all the speakers to come to Bahrain to support SMEs. HE Datin Jalina, Trustee of WWLC and founder of Qarya by Datin Jalina emphasize the purpose of WWLC for fashion and sustainability inclusiveness. President Alison Feng who is Mrs World Taiwan, fashion designer and curator for New York Fashion Week, and founder of Amber and Fifth highlights about women empowerment and connect fashion business in the global scale under the wings of WWLC Creative Arts Leading Change. Another WWLC President Chapter in Canada, Miriam Ally Adam, also showcase her fashion brand "Opulence" on day 6 of the forum and the event was moderated by Sara Alfateh.
The conference sessions dealt with several axes, including the role of leaders in supporting talented young women, and the responsibilities placed on chambers of commerce and women's associations in supporting young energies and retail trade in the field of fashion in light of the pandemic.
The Forum collected prominent speaker such as Mrs. Batoul Dadabhai, Board of Directors of the Bahrain Chamber of Commerce and Industry, Queen Diambe Kabatuswala of the Democratic Republic of the Congo, Ms. Munizha Waqoq, President of the Chamber of Commerce and Industry of Afghanistan, Dr. Amani Asfour, President of the International Federation of Businesswomen in Egypt. It will continue for eight days in a row, where many prominent personalities participated in the second and third day.
World Women Leading Change is delighted to support this amazing Initiative on involvement bringing speakers or participant. WWLC is a women empowerment community in 61 countries with millions of community members. The heartbeat of its movement, encourages and invites woman entrepreneurs to be at the forefront in leading the change on various parts of life for another women, youth, and children. It mobilizes women and youth entrepreneurs from various industrial sectors, countries, organizations and backgrounds, all of which will be presented access to global market so that they can expand their business, network internationally and create vast new opportunities in international market. Today we are delighted to come to Gulf Countries and add Bahrain as we are looking forward to have long prosperous journey with Medpoint in supporting Global Fashion Forum and Shows in future, especially, supporting HE Sh Noora AlKhalifa.
KRA Prof. Dr Ayla Aldjufrie, MBA, the founder and world president of WWLC, emphasizes to support and sign MOU and expose her business specifically bringing investment, she has founded and advised Hujan (www.hujanholding.com) into Gulf Countries. Specifically to enter SME in the fashion sector, in addition to other investments in Real Estate, and choose Manama Bahrain as the Headquarter to govern Gulf Country Council and launch in expected to be next year in February. We are excited to take the journey to the next level and join hands to support and inspire one another.
The new virtual version of the conference is crowded with important and rich activities, as it continues until next Thursday, 8th of July 2021. The conference and the accompanying exhibition allow designers from around the world to display their unique collections and their latest innovations in the fashion world, allowing them all to present their creativity to a wide range of global audience who are interested in the fashion industry.
It is sponsored and supported by several national and Gulf Institutions, led by the Royal University for Women and the French Institute of Fashion in Dubai, Lulu Hypermarket and Al Rashid Group, the Chambers of Commerce in Sharjah, Ajman and Afghanistan as supporting partners, and several businesswomen's councils in Abu Dhabi, Sharjah and Ajman as sponsors.
The public can join the virtual conference and exhibition activities via the company's website http://medpoint-design.com/web/