The much anticipated 6th edition of CC Forum "Investment in Sustainable Development" in partnership with International Investment Congress took place on 6-9 July in Cote d'Azure across Monte-Carlo, Cap Ferrat and Antibes.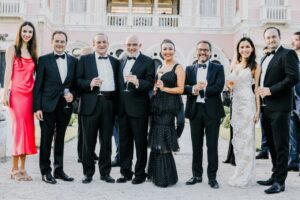 The event was one of the first global elite's get-togethers as the world has been slowly recovering from the pandemic. Over the two days of the investment conference the world-renowned speakers were brainstorming on what mankind should do to prevent the climate change disaster and how private wealth can help resolve the sustainability issues.
Conceived a few years ago by Max Studennikoff as a club of impact investors, CC Forum has grown to become a leading global platform for convening top decision makers.
The Cote-d-Azur edition was supported by Stukkert & Co. and its mastermind Anna Stukkert who had been previously organising the international Investment Congress in Muenich and Berlin.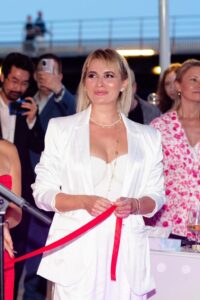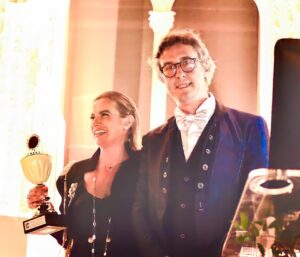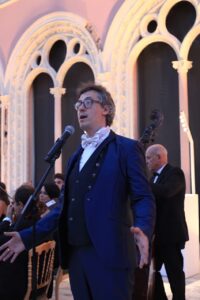 We express special gratitude to the co-organizer of the International Investment Congress company LUXPRO.
LUXPRO is Business & Private events organisation company based in Monaco, that is organising high level events for HNWI in UK, Europe, Monaco, UAE & Russia. LUXPRO is officially on the rating of Top Business Events of Monaco. Received Awards: Best organiser of Business Events (Berlin, 2020), for achievements in the field of Investment in Europe (Munich, 2019) and Business Lady of the Year (London, 2020) received by the Founder & CEO Gulshat Uzenbaeva.  
It is also a co-organiser of Sustainability Forum in Monaco and Congress of Real Estate and Investment in Germany.
The forum saw the participation of TIRH Sandor and Herta Habsburg-Lothringen, Archduke and Archduchess of Austria; HSH Prince Michael of Liechtenstein; Tim Draper, Vikram Shroff, Michael Flatley, Gunter Pauli, David Arkless, HRH Prince Nereides de Bourbon, Marina Bacardi and  Dmitri Reikhart.
The forum featured such groundbreaking projects as producing fuel out of food waste (Ankorgaz), freezing carbon dioxide from the air and storing it like nuggets of gold (Carbfix) and producing zero carbon emitting flying cars (Levaura).
Investment in green energy was the topic aimed  to the agenda. A wide range of investment opportunities in solar and wind energy, hydrogen powered fuels and the game changing neutrino energy was discussed alongside with ways of green shaping of Aviation, automobile and Naval industries.
Much of CC Forum's agenda centred around social impact. The forum was privileged to host the revolutionary Joblio project masterminded by David Arkless and Jan Purizhansky – a project reflecting the future of sustainable employment as it cuts out the middlemen between the employer and the worker.
Other highlights of the forum included Niftify – the ultimate marketplace for trading NFTs and New Normal Capital private wealth and asset management company. Both presented their projects globally at CC Forum Cote-d-Azur.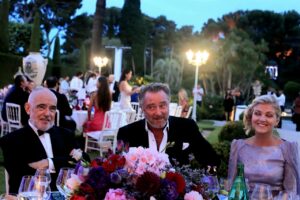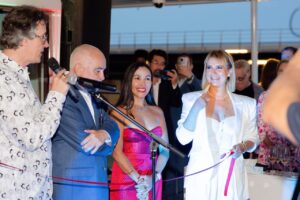 The forum abounded in a rich networking programme. It started off with a yacht party on board the luxury ship Yersin harboured in Monaco's port Herculis on 6th July and continued all the way across the elitist black-tie Gala Dinner at the iconic Villa Rothschild Ephrussi which saw the participation of the well-known classical musicians – a star of Vienna StaatsOper mezzo-soprano Zoryana Kushpler, violinist Edmond Fokker and pianist Tristan Pfaff accompanied by "Soloists of Monte-Carlo" under the baton of Jean-Louis Didieu.
The climax of the Gala was the prestigious  Awards Giving Ceremony which featured as honorees HSH Princess Charlene of Monaco ("For Commitment to Children's Education and Well-Being"), TIHR Sandor and Herta Habsburg-Lothringen, Archduke and Archduchess of Austria ("For Promoting Peace, Freedom and Uniting Friendship), Michael Flatley ("For Outstanding Humanitarian Work") and Gunter Pauli ("For Environmental Campaigning"). Michael Flatley, the man behind Lord of the Dance, played his flute a capella in honour of Grace Kelly.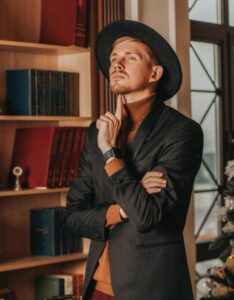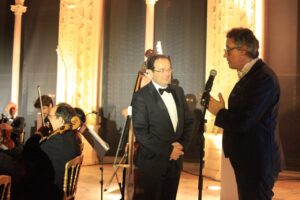 CC Forum rounded off with Bentley picnic ride and a VIP closing party at Villa Romanov in Antibes hosted by Anna Stukkert.
The number of nominees and laureates of the 7th session of the International investment Congress Awards, which took place on July 9 at the Romanovs' villa in Cannes, included only three companies representing the Russian Federation!
 Vadim Bezdelev @vadimbezdelev
 Numerologist, neurocyphrologist, medical psychologist and specialist in Tibetan medicine.  Founder of the Vadim Bezdelev International Institute of Neurocyphrology and the World School of Tarologists.  Author of 8 books on numerology and tarot.  More than 120,000 people completed his course in 2020.
 Irena Soprano @irena_soprano
 Fashion designer, economist.  The owner of several fashion brands and a large textile industry.  Dresses of her brands were chosen for appearances on the red carpet by such celebrities as Lady Gaga, Beyonce, Eva Longoria, Paris Hilton, Polina Gagarina.
 Irina Kalinina @legworld
 Lawyer, Founder of the International Law Firm LEGAL WORLD LLC, Expert Advisor to the Anti-Corruption Committee under the President of the Russian Federation, Business Coach, Top 100 Successful Women in Russia 2020, 2021, Lawyer of the Year 2020, Person of the Year 2020 for his contribution to the development of Russian law.  Organizer of the most successful charity project to help children in Russia "Boomerang of Good".
The next in-person CC Forum's editions will take place in London (October 2021), Dubai (February 2022) and Los Angeles (April 2022).