The original Top Gun movie starring Tom Cruise in 1986 was agreat #success that deserved an also great movie #sequel like TOP GUN MAVERICK.

Full of emotion, and with all the ingredients that make a movie exciting, the new TOP GUN MAVERICK is a very #entertaining movie that makes audience vibrate with #action and adrenaline all the time.

Almost fourty years after the original TOP GUN movie, both the story and Cruise´s acting feel as fresh as before. TOP GUN MAVERICK includes also a wink to women #empowerment by portraying self-made women, who are strong, and decisive in the plot of the movie, but without missing the male hero hype.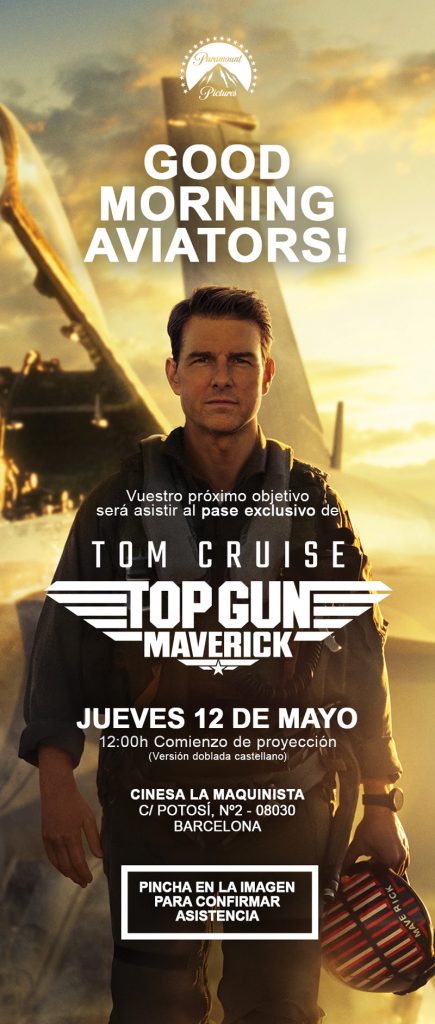 In Spain, there was an exclusive press pass at Cinesa cinemas on thursday 12th May, where expectation grew, and journalists reacted to each and every action shot of the most impressive #frames.
Special effects, sound bass vibes, a predictable but rhythmic script, and good digital quality images provide the film with its catchy grip.
Well supported by the amazing songs of Lady Gaga, this movie will thrill anybody all through the action scenes, as well as give people inevitably some goose bumps with the existing tense, but also very intense, relationship between the characters of Maverik and Rooster.
I must say that Cruise looks as fit as ever in this movie, even though a few decades have already gone by since the original Top Gun film. His body movements reflect the good shape he is currently in, both physically and in his acting, too.
Of course, there had to be a love story, an American flag, and some bullets for it to be called a good commercial cinematic product. And boy, this movie has them all.
Just for the record, Tom Cruise is expected to be delivering a speech at Cannes Film Festival on Wednesday 18th May, a few days before the first cinema show in Spain on May 26th.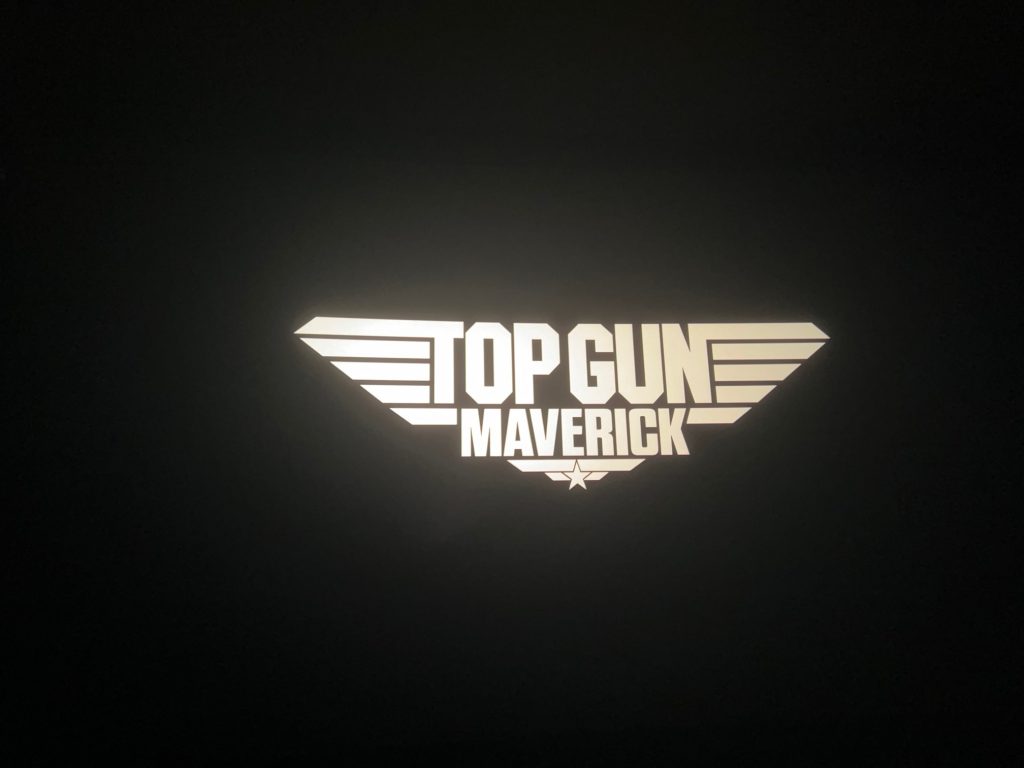 There wasn´t any better way to enjoy this amazing film than on the great big #screen that Cinesa Maquinista venue, which is provided with groundbraking Dolby Sound, and mega comfortable seats.