Today, intercultural communicator, business mentor and digital journalist Neus Flores is bringing us a special interview with Dr Agnieszka Wolińska-Skuza from MasConsulting Art and Business, who just published her book ¨The Art of Changing Your Mindset. Achieve inner balance and excel in Business and Life¨ now available on Amazon.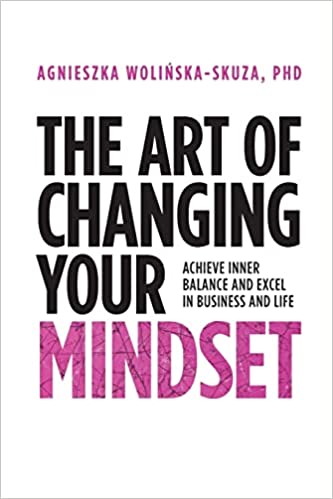 Why did you decide to become a coach?
I am business expert with over 20 years' experience in strategic C-level consulting, human capital management, and art. I gained international experience in projects related to changing mindset, building company success and growth, as well in enhancing operational efficiency and streamlining and designing business processes such as process optimization, corporate performance improvement, and organizational design, where coaching skills play a crucial role.
I work with managers, leaders, executives, and business owners. My clients come from leading international companies across a wide range of industries and functional areas such as pharmaceutical and healthcare sector, technology, financial institutions, logistics and e-commerce, FMCG, hospitality, media and public sector. I understand the client's position and environment behind it and use different coaching methods to overcome any obstacles and barriers. I love to use my coaching skills to #help my clients to search for non-standard solutions but the most optimal for them, which may be challenging but bringing out the most benefit at the end. As a coach, I can experiment with different questions, encourage the clients to create various scenarios and shift their #mindset to build sustained success.

Why do leaders benefit from having a coach?
Leaders, Managers, Directors, Vice Presidents, or C-level executives invest to hire an executive coach to boost their performance, clarify their vision, goals and ambitions, as well as develop their skills in different areas. Leadership coaching helps leaders to maximize their potential and become more resilient and competent in responding to change. It also helps to gain new perspectives, create changing mindsets for approaching unpredictable situations, and build new and more productive habits.
Coaching provides an excellent opportunity for executives to pause, overcome their limiting beliefs, and process their biases and old habits. It also creates strategies and approaches to lead in the manner required for organizational success. Coaching helps them consider what to bring into the new world and lay the groundwork to get their organization in a better position for the future.

An experienced executive coach can help leaders reshape the focus on what matters the most, by creating various scenarios and preparing them for what comes next with better outcomes, or even becoming more resilient, and competent in responding to change.

Why is your book different from other coaching books?

The idea behind my book ¨The Art of Changing Your Mindset. Achieve inner balance and excel in Business and Life¨ was partly inspired by Inner Balance Inventory, which I created few years ago, searching for absolutely the greatest tools for coaching sessions and helping my clients to achieve more. Throughout this book, I encourage readers to go into each of the 12 categories and reflect on the answers to the most important questions related to Life vision, Comfort zone, Creativity, Productivity and Energy, Relationships, Career, Resilience against Stress, Health and Well-being, Spiritual life, Intellectual Capacity, Financial Freedom and Quality of Life.
Each chapter starts with one of the questions related to those specific categories. I give time to reflect and discover how to assess the current situation and then create a plan towards improving it.
In each chapter the reader will be inspired to explore how to develop in specific areas, what steps, tools and methods can be used, and make a proper decision to select and focus on finding more harmony and balance in life. I also encourage to do some exercise, answer a lot of questions and take actions to apply what somebody has learnt to build supportive habits that create the life the reader wants to live.

Your book is about inner balance and how it influences success in different areas of life. Did you test it yourself?

The book is about searching for balance and harmony in the most important areas of our lives. That search requires effort, consistency, and a lot of energy. Going beyond our comfort zone takes courage and determination, as well as the ability to see life from a bird's-eye view. This is a kind of mental exercise in which we evaluate our limiting beliefs, fears, and longings, while at the same time looking at where our dreams, aspirations and ambitions come from. I have tested everything what is selected in this #book. I believe that by doing many different mental exercises, we can create a map of ourselves and become more aware of where we are now. Sometimes we have to simply experiment and see how things go. So, that is why I give lots of examples and ask many questions to inspire, reflect and test current situations.

Any tips for people who want to achieve success fast?

I believe that in order to achieve significant success, you need to basically have two things: the ability to shape the Growth Mindset, and the Willingness to Accept Change.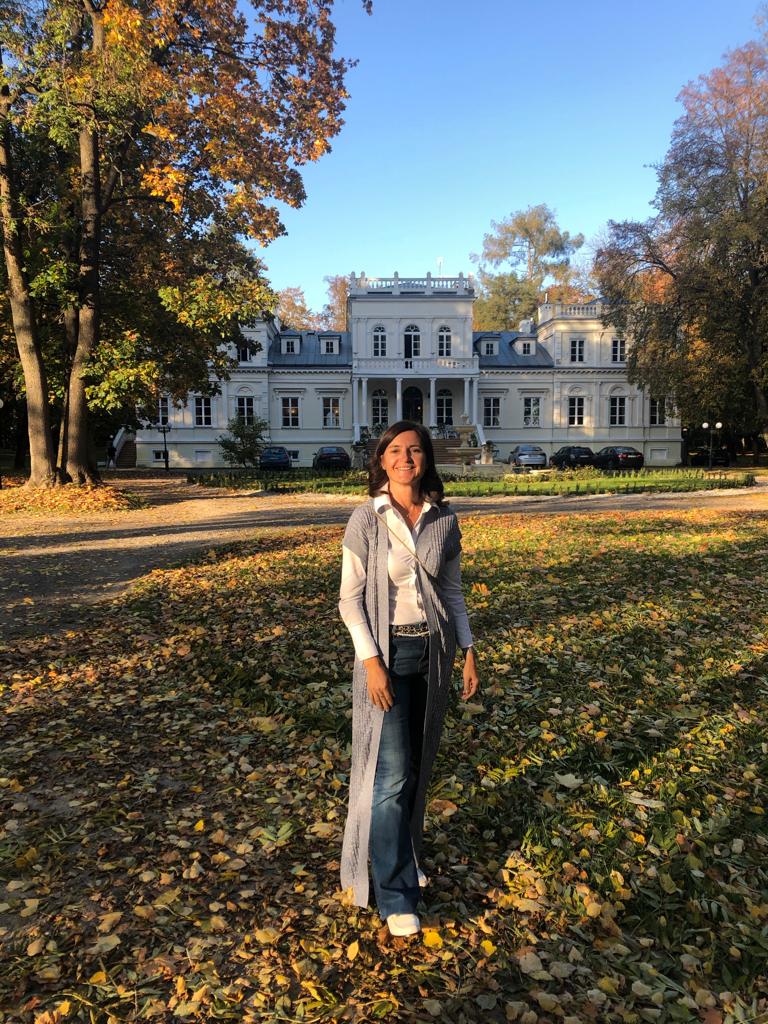 A mindset is the mental attitude that shapes our actions and thoughts. One of the key aspects of #attitude is how quickly an attitude can change, and what implications it can have, as opposed to #skills that must be constantly improved to achieve significant changes. This way of thinking is critical if you want to implement changes in your life, or the organization you work at, and achieve success. It can be achieved by setting the tone of possibilities and channel empathy, integrative thinking, optimism, experimentation, and collaboration, by focusing on the good things. When we have a growth mindset, we believe that our intelligence, creative abilities, and character are things that we can improve in meaningful ways. We can always learn and get better at what we do. Adopting a growth mindset can help us to be more successful and happier, both at work and in our personal lives. In any organization, leaders who adopt a growth mindset create a healthy #culture of accountability that drives business growth and success. I can observe that leaders with a growth mindset see opportunities for their teams, even during times of crisis.
What would you say to a student who wants to become a coach?
For me, coaching is a long journey: the more experience the coach possesses, the better will create to help clients flourish, and assess the client's situation well. Among few things, what I can recommend straight away for someone who wants to become a coach is to invest in yourself, learn different skills and experiment with different tools, develop curiosity, empathy and active listening skills. Curiosity is one of the most important values to develop and nurture if someone wants to become a good coach. #Curiosity helps to think outside the box and create better ways of helping the clients during the coaching sessions. Everyone who wants to become a good coach can master the skills by gaining on the job experience and also obtaining some recognized coaching certification, which comes from different organizations, for instance the ICF (International Coaching Federation).

Do you think coaching is a profession of the future?
I trust that coaching will be continuing and more people will develop coaching skills in different areas of business, and life. I also think that people will expect much more from professional coaches, partly because amateur coaches will be everywhere and partly because the dramatic transformations that occur with high-quality coaching will be expected, not just hoped for.
Hyper-complexity, via technology and climate change, will be challenges that prompt people to hire coaches more often. Individuals will live their lives more courageously and having a coach to partner through important transitions, will be considered an absolute necessity. I think, that Business Coaching can help leaders peer through the fog of uncertainty and review what's likely to have changed temporarily, permanently and fundamentally. By improving focus, leaders can manage chaos better and make better strategic decisions to move forward.
It is a process to learn how to develop a different perspective, on how to view and respond to challenging situations and the people involved in them. Specially to pay attention to the actions and #emotions of the team and adjust an appropriate leadership style to their needs, in order to gain a competitive advantage in the future.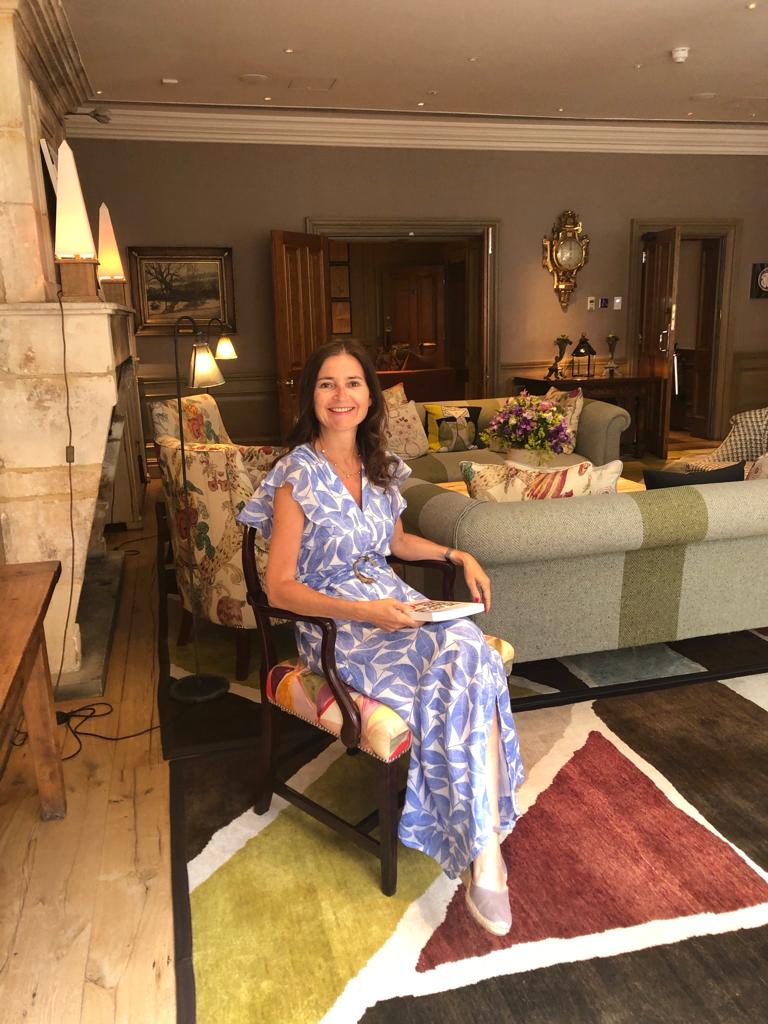 For more information about #culture and #business you can also read other articles by Neus Flores