In 1981, a young and fresh American musician came to Barcelona for the first time to #shake the stage and #touch the hearts of nicely surprised Barcelonians. At the time, Bruce Springsteen was already famous in the USA and was beginning to be well known in BCN.

But #rock #lovers knew for sure that the concert was going to be damn good, and so they bought their ticket to an #epic #show that is still remembered nowadays by the lucky ones who could experience it.

To celebrate this loving relationship between Bruce and his #fans since then, the beautiful Palau Robert is currently exhibiting the pictures taken by Catalan photographer Francesc Fábregas on that very special day (to be seen on its premises until May 14th).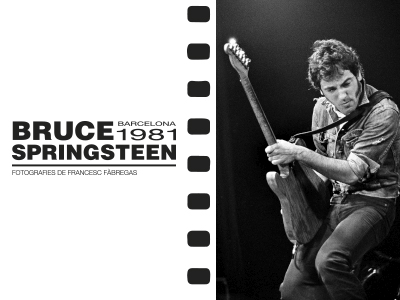 And that loving relationship never stopped. Bruce (A.K.A. ¨the Boss¨) came back to Barcelona many times since 1981, providing the audience with an amazing dose of #energy #boost in every single show he did.
Barcelona has seen the Boss grow as a musician, artist, idol, and human being for over 40 years in a row.
So, as couldn´t be otherwise, he came back to Barcelona yet again on the 28th and 30th April 2023, providing also two very surprising shows (because the first gig was sold out in just 10 minutes), including the chrous of former first lady Michelle Obama backing him on vocals for the #classic Born in the USA song, on Friday 28th.
I was lucky enough to attend the concert on Sunday 30th, since my longlasting friend Tanya bought a ticket for both of us a few months ago (God, how I love that woman!!!)
And, although it rained and I was soaked all evening, I was very blown away by the quality of the musicians, the sound, the images, and the atmosphere that the fans created on the Olympic Stadium ground.
All of this I just listed, was at the highest peak of ISO quality standards, and #emotional #blast. It is almost impossible to describe the amount of energy created and shared that day. I just remember that it took me hours to fall asleep by getting home so excited and way afterhours.
The organization of the gig was amazing. Thousands of people entered and evacuated the Stadium in minutes, happily and peacefully. Families were bringing kids in to enjoy the true music made #live without using artificial gadgets.
#Culture made by the greatest is a #rare happening that must be shared and enjoyed by everybody. And it is true, rock never dies.
That was another one of the Boss´s very memorable concerts. And I was there to share it with you all!… Not sure if it will be exhibited one day (maybe 40 years from now), but I also made my own #photographic reportage that you can check out on my Instagram page @neus.flores.
1,2,3,4 … Long live the Boss!!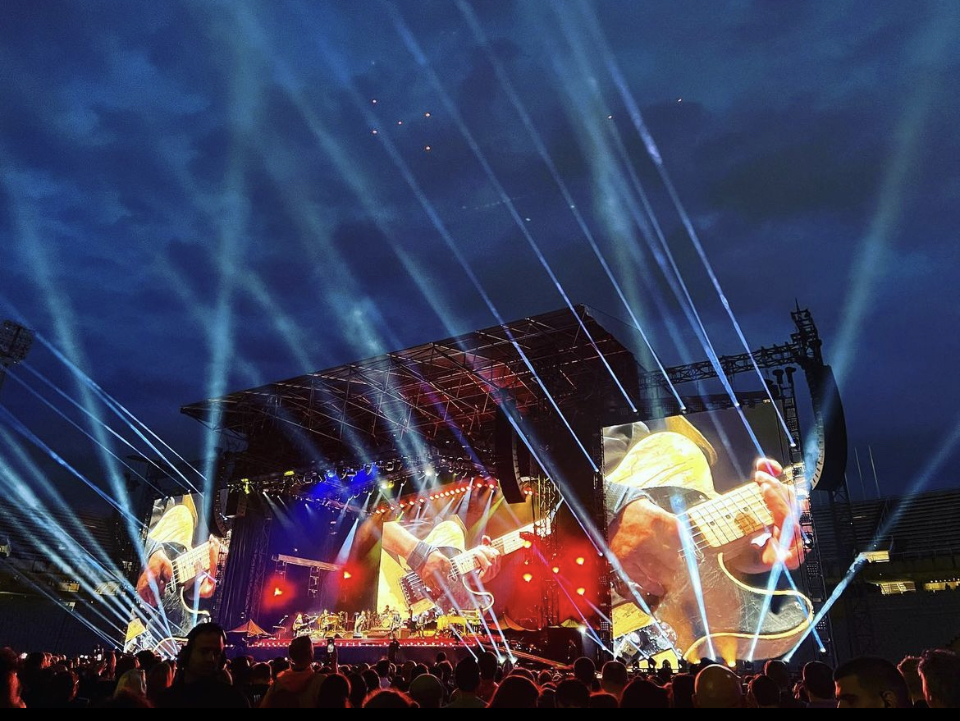 For other related #cultural #music #art #books articles, please search on this web under Neus Flores Author.