Dubai is a city that has witnessed an unprecedented transformation in recent years, with its skyline adorned by some of the world's most impressive architectural feats. As a result, the emirate has become a beacon for investors looking to take advantage of its strong economic growth and thriving real estate market. Mr. Abdollatif Al Hashemi stands out as an exemplary figure who has successfully navigated the complexities of the Dubai real estate market.
An Emarati graduate of civil engineering, Mr. Abdollatif has always been fascinated by the remarkable development of Dubai. His deep understanding of the local market, coupled with his dedication and perseverance, led him to enter the real estate business five years ago as a real estate agent.
Through his hard work and fast learning, Mr. Abdollatif quickly became well-versed and experienced in the market. His expertise did not go unnoticed, and he was eventually offered a position at Ellington Properties, one of the leading real estate developers in Dubai.
Mr. Abdollatif has now been with Ellington Properties for almost three years, and he has already established himself as one of the top sellers in the company. Despite the challenges faced by the market due to the COVID-19 pandemic, Mr. Abdullatif's focus, dedication, and persistence have allowed him to maintain his position as a trusted advisor for his clients.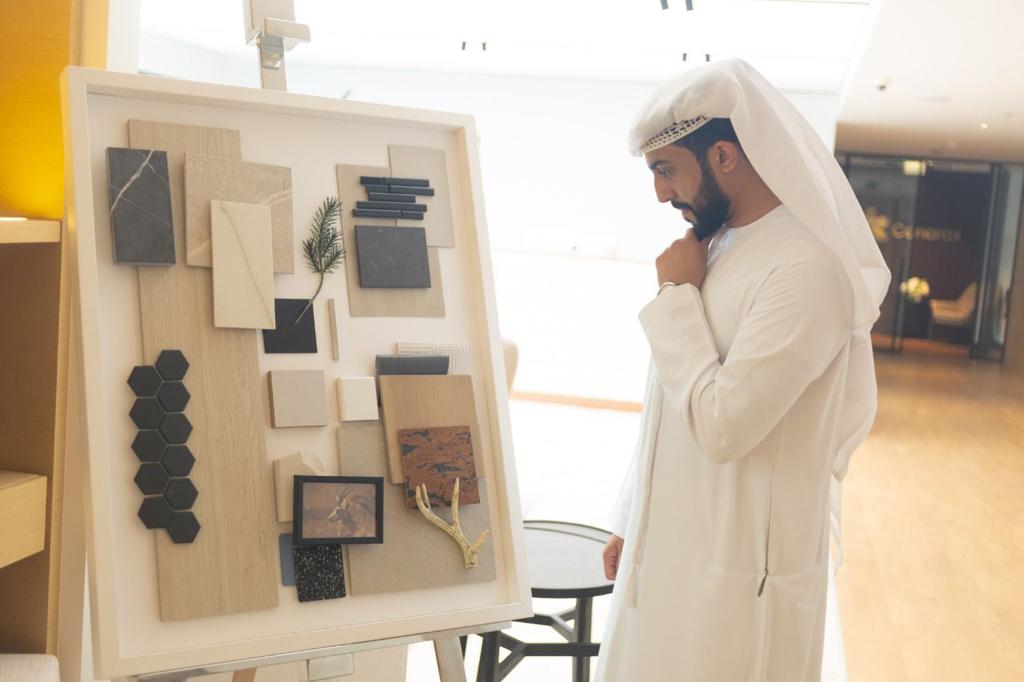 As a true expert in the Dubai real estate market, Mr. Abdollatif is known for his honesty and trustworthiness. He is a person that clients can rely on to guide them toward the suitable investments, always providing them with valuable insights and advice. His extensive knowledge of the local market has been honed through his years of experience, and he is considered a go-to resource for clients looking to invest in Dubai.
Mr. Abdollatif is also highly active on social media, where he shares his knowledge and insights on the latest trends, projects, and investment opportunities in the Dubai real estate market. His Instagram account has become a valuable resource for clients and investors alike, offering them a glimpse into his day-to-day life at Ellington Properties and the latest developments in the market.
In summary, Mr. Abdollatif Al Hashemi is an expert in the Dubai real estate market, with a wealth of knowledge and experience that he is always willing to share with his clients. He is a trustworthy and dedicated professional who puts his clients' needs first and is always striving to help them achieve their investment goals. For anyone looking to invest in Dubai real estate, Mr. Abdollatif is undoubtedly the go-to expert.
To get in touch with Mr Abdollatif, here is his contact details along with his Instagram account.
Phone number: +971 56 345 4262
Email: abdollatif.hashemi@ellingtongroup.com