A self-made businesswoman, Hanen Benabdeladhim, is making market-moving moves between the private and public sectors. Hanen Benabdeladhim is a successful Tunisian entrepreneur who started her business by herself at a young age. She is now the owner of multiple international companies including Tareeq Al Yqeen General Trading, Talya Investment, Tay Healthcare and Tay Petroleum, and a co-founder of Alaem Talya Aviation Services & ATAA Travel. Her enterprise headquarters are in Dubai, United Arab Emirates. In this article, we will talk about how CEO Hanen Benabdeladhim is making an impact on global business.
Hanen Benabdeladhim Makes it Happen
What is success? To many of us, success is simply achieving greatness in business or other industries like sports and of course getting financially rewarded for the efforts. The more reward you get the more successful you are. To Hanen, the rewards are not as important as becoming the icon figure of the person that actually made things happen.
Speech in front of the President of South Sudan for signing airplane supply with Hanen enterprises and announcement of airport project of Juba
Hanen has been in the private sector for over 20 years now. She built her companies from scratch with hard work, dedication, passion, and a strong belief that one day all of this will pay off. Building a business is not an easy task. Some may think that building a business that is sustainable and growing is a matter of a couple of years of dedication and extreme focus but in reality, it's much more than that.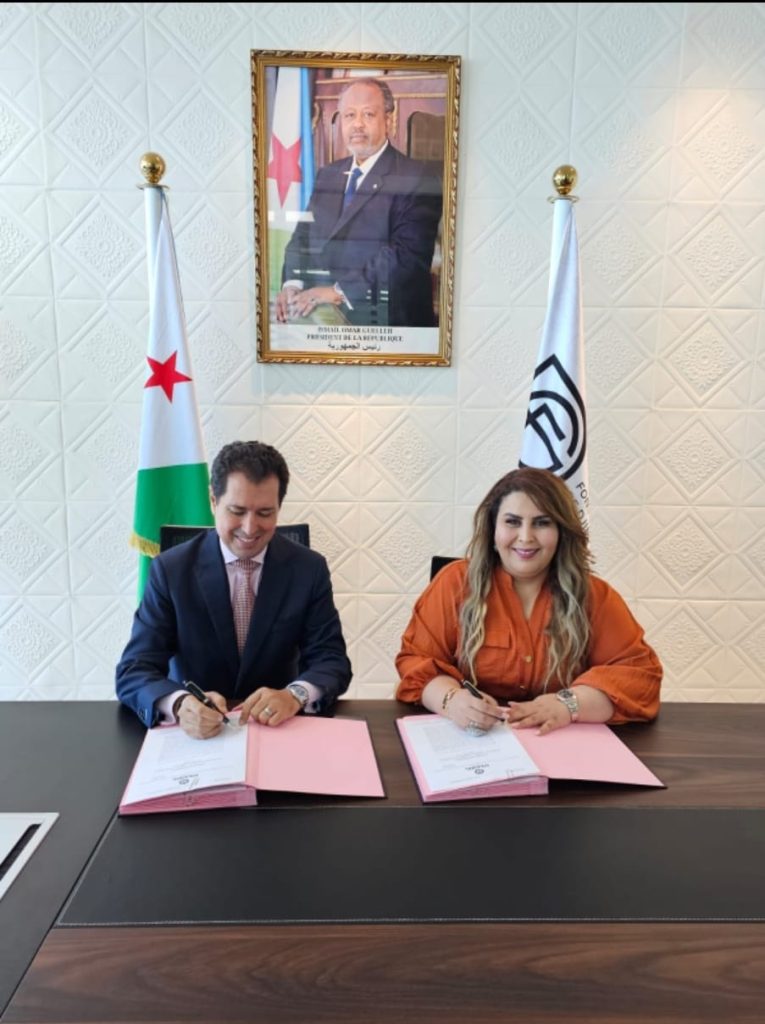 Hanen Benabdeladhim with CEO of Fonds Souverain de Djibouti, Slim Feriani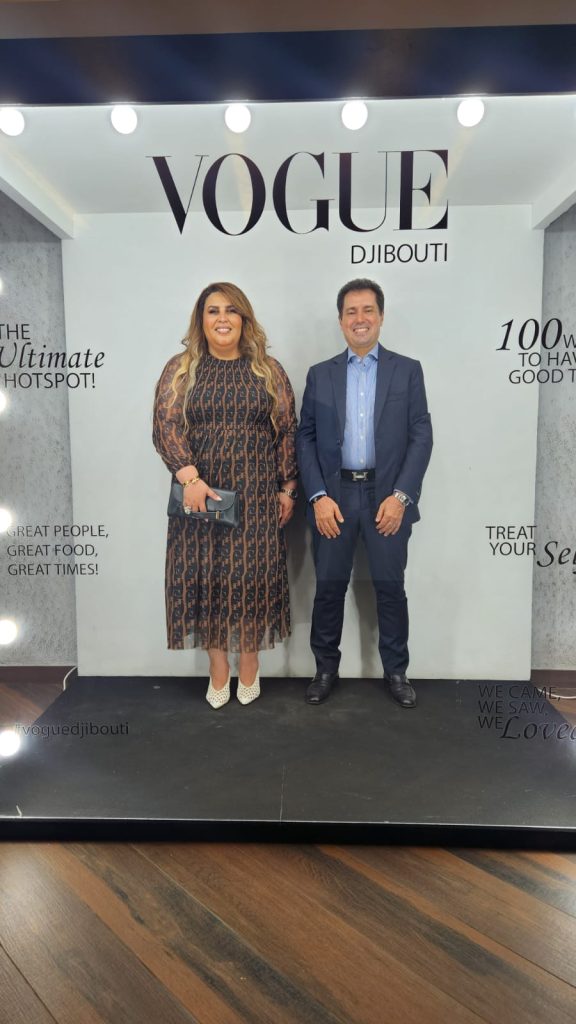 Hanen Benabdeladhim with Slim Feriani
A successful and sustainable business must be seasoned. The player in the market has to be recognized and over time judged by the reputation the player gets from its stakeholders surrounding it.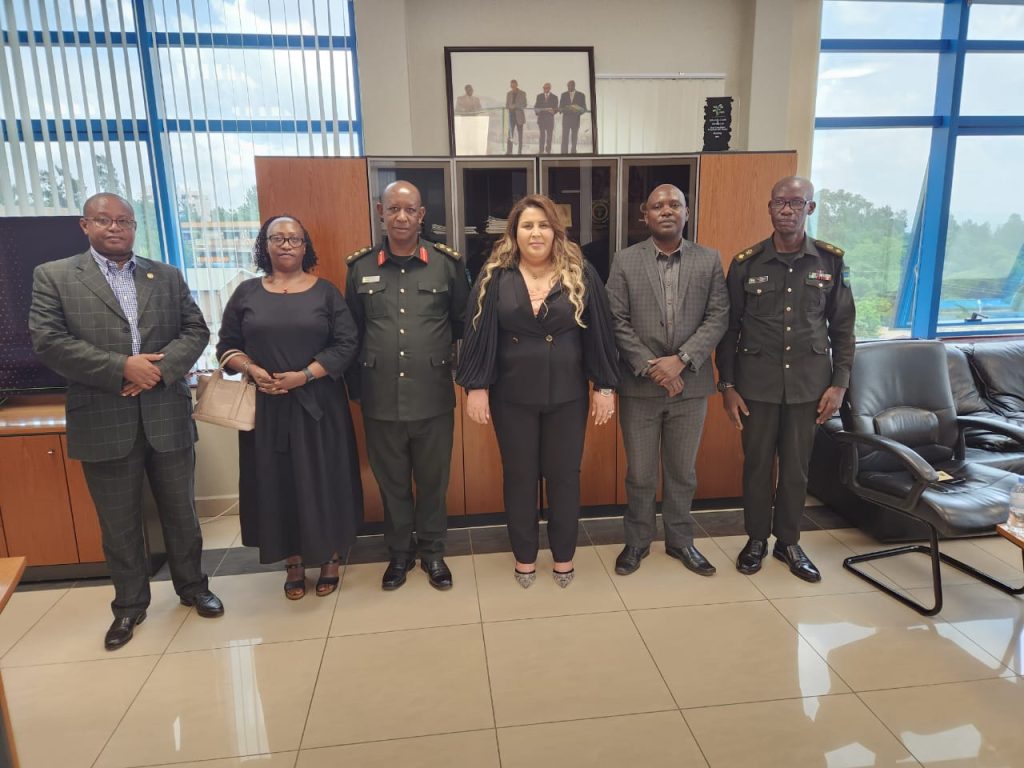 Hanen Benabdeladhim with the Head of the Army of Rwanda meeting to cooperate for manufacturing of army clothes
Hanen has put in hard work for more than a decade to achieve the level of trust that she is currently having right now, and that level of trust is recognized by the invitations she is getting from president offices of different countries around the world.
Government Relations and United Nations
Hanen spent most of her early career in the private sector but then she advanced and became involved in international affairs between the private sector and the public sector. Hanen has spent a lot of time establishing networks and working closely with governments in Africa.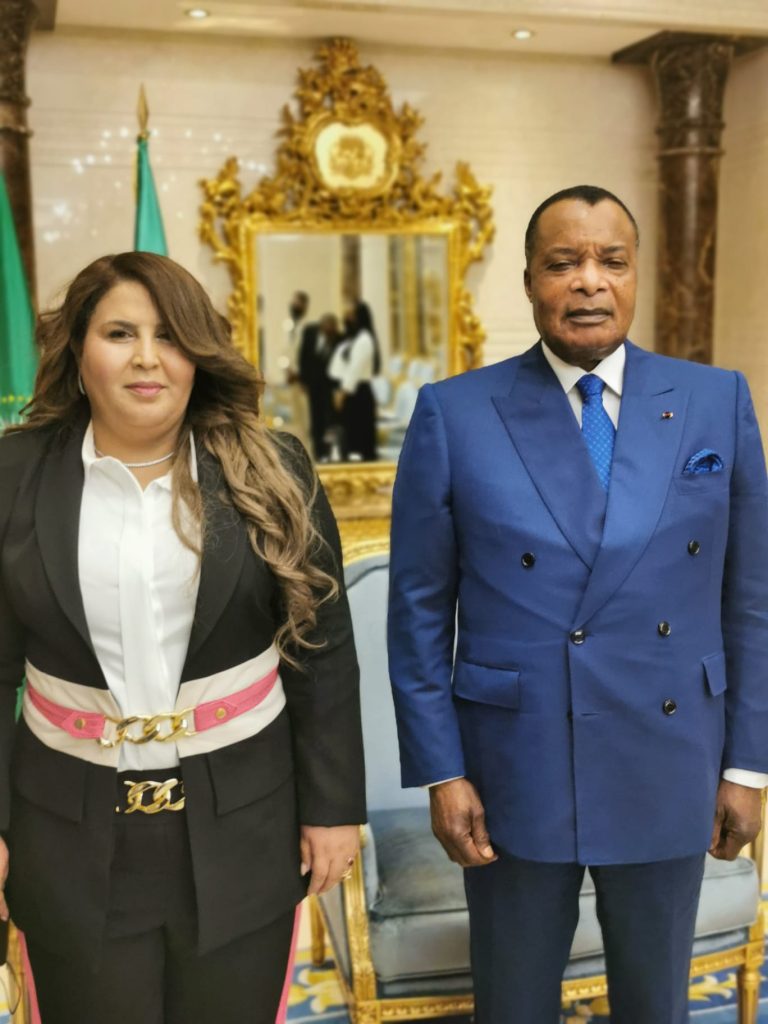 Hanen Benabdeladhim with the President of the Republic of Congo Denis Sassou Nguesso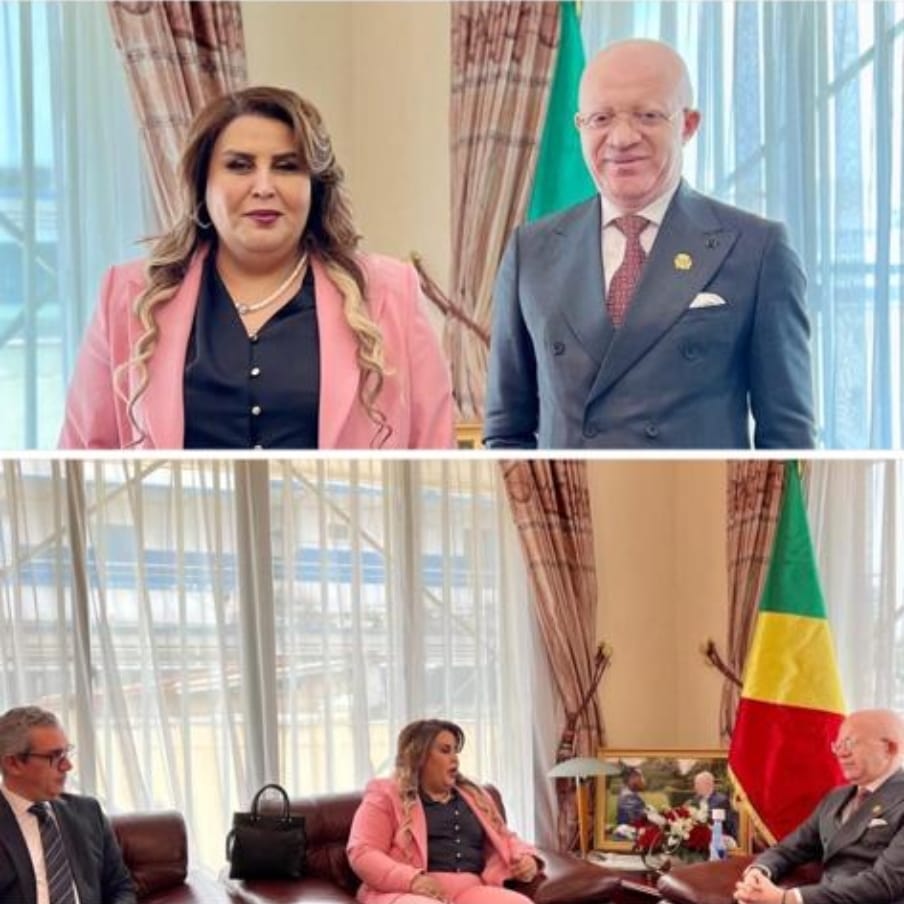 Hanen Benabdeladhim with Minister of Telecommunications and Media of the Republic of Congo, Thierry Moungalla
Hanen Benabdeladhim's efforts were also appreciated by the United Nations and Hanen has received a Special Life Membership directly from the United Nations Association of Sri Lanka. Hanen has also been named a Goodwill Ambassador of Peace and Humanity.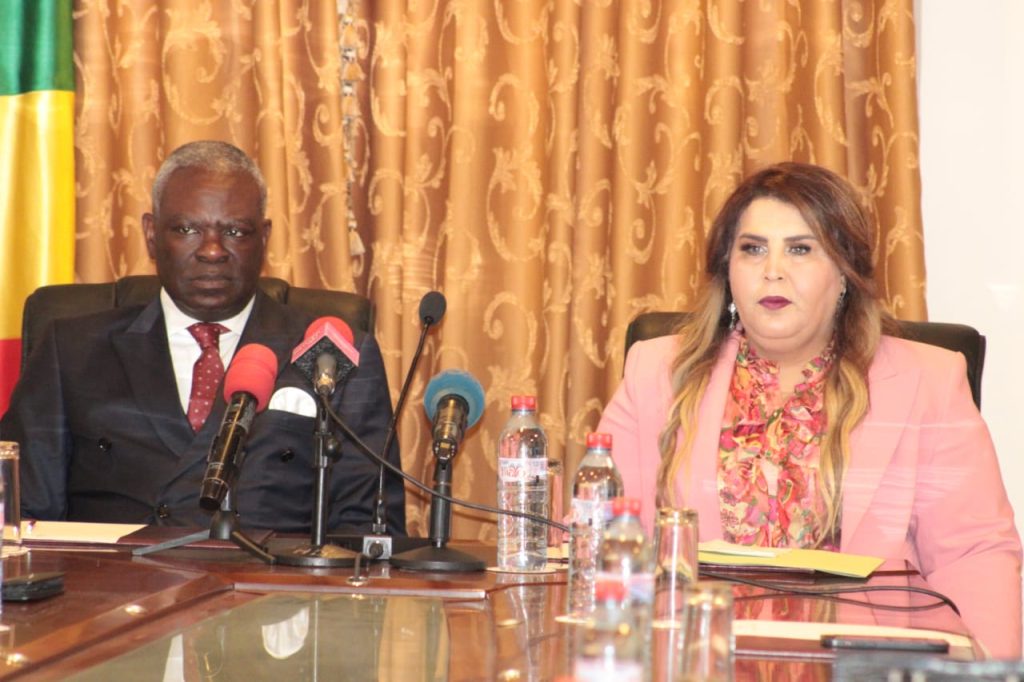 Hanen Benabdeladhim with Prime Minister of the Republic of Congo, Anatole Collinet Makosso
New Ventures Ahead
Hanen is a mastermind businesswoman and entrepreneur who is constantly looking out for new solutions and ways to solve complicated puzzles between the corporate world and governments. Apart from being heavily involved in mainstream industries like airline leasing, commodity trading, and technology, Hanen is now looking to enter the banking industry with advanced fintech solutions.
In the current economy, the ongoing economic issues are squeezing corporates and also private individuals into an uncomfortable zone. Hanen believes that with improved banking solutions providing easier, faster, and more reliable transactions, she can impact the banking industry and take a lead in the new upcoming reshaped, and reformed economy.
Influencive International Network
To be able to execute challenging projects one must have support from allies. Hanen runs a private business but executes it with government-level strategies. Hanen has strong international allies, not just partnerships but actually strong and powerful individuals and enterprises that will stand behind Hanen's vision to improve international business structures and make easier living for local communities, especially in third-world countries.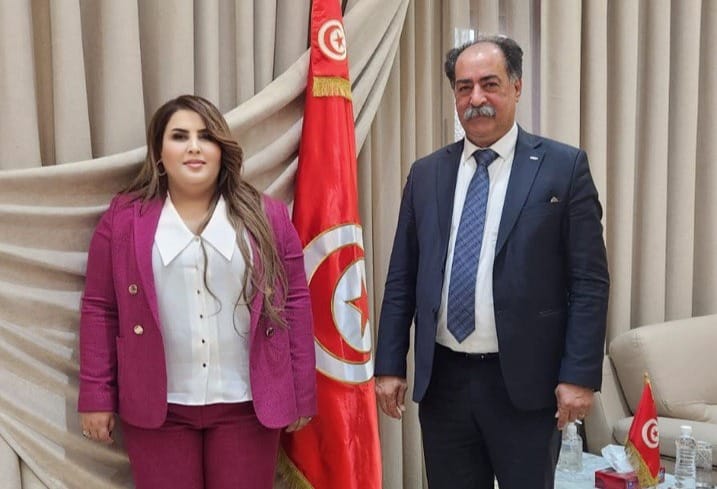 Hanen Benabdeladhim with Minister of Interior of Tunisia, Kamal Feki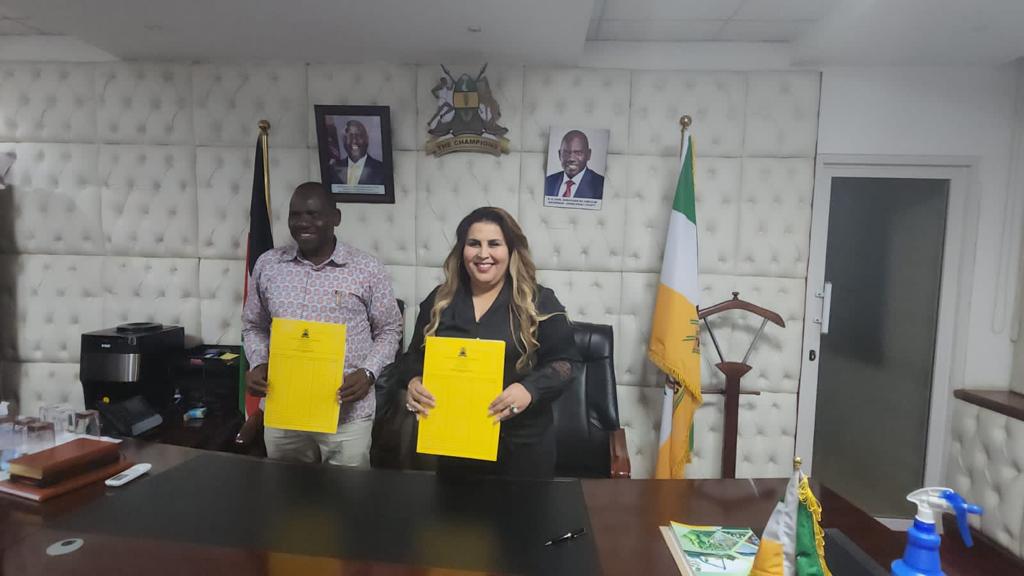 Hanen Benabdeladhim with Jonathan Bii, the Governor of the President of Kenya William Ruto
Powerful family
Hanen has built her own empire and she is not alone. Her husband Shahid Mirza is a successful businessman in the aviation and travel industry.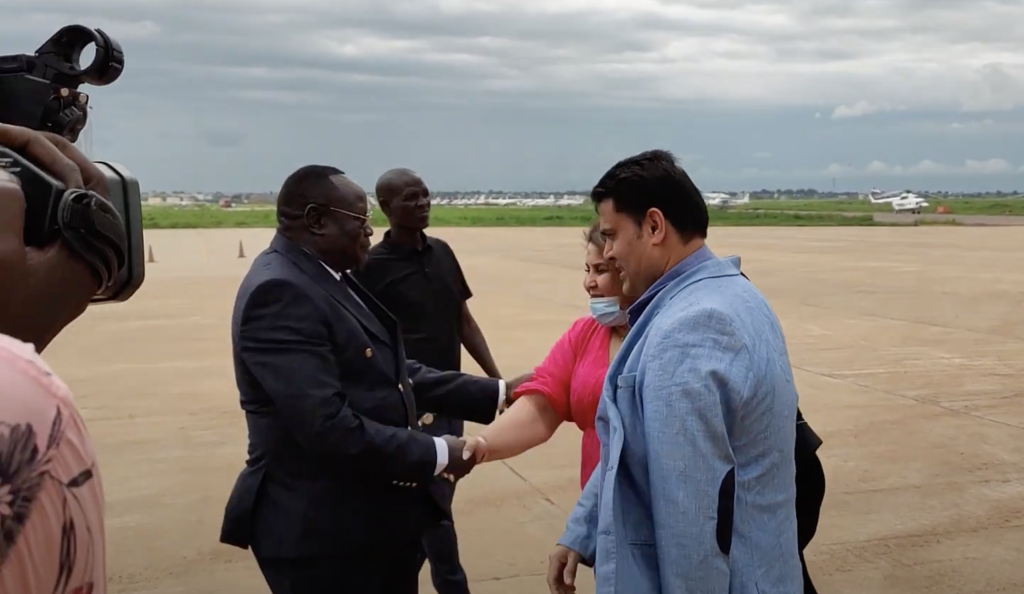 Hanen Benabdeladhim and her husband Shahid Mirza being greeted at arrival in South Sudan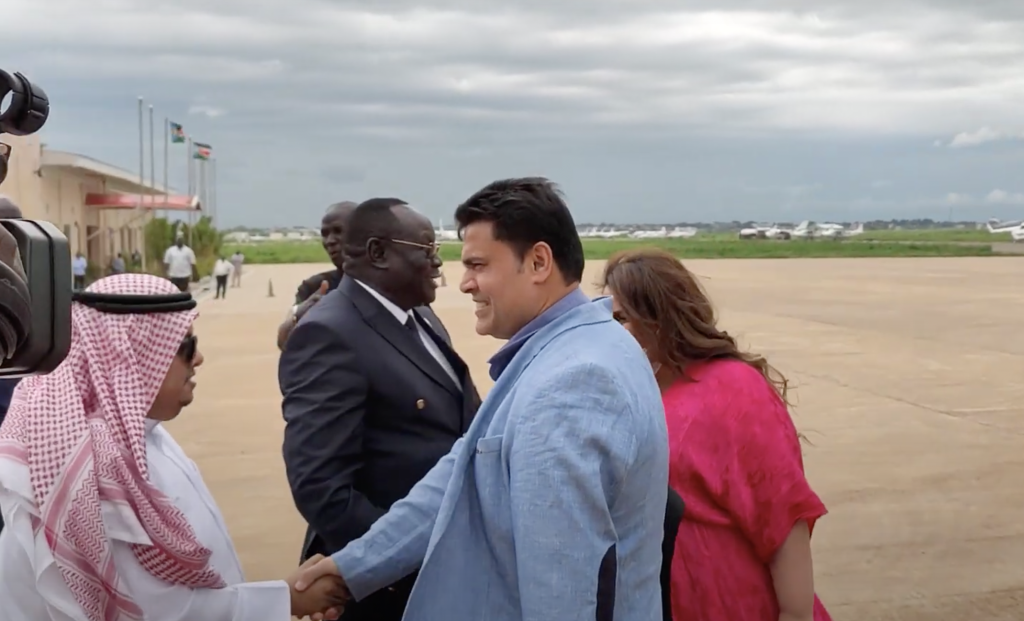 Hanen Benabdeladhim and her husband Shahid Mirza arriving in South Sudan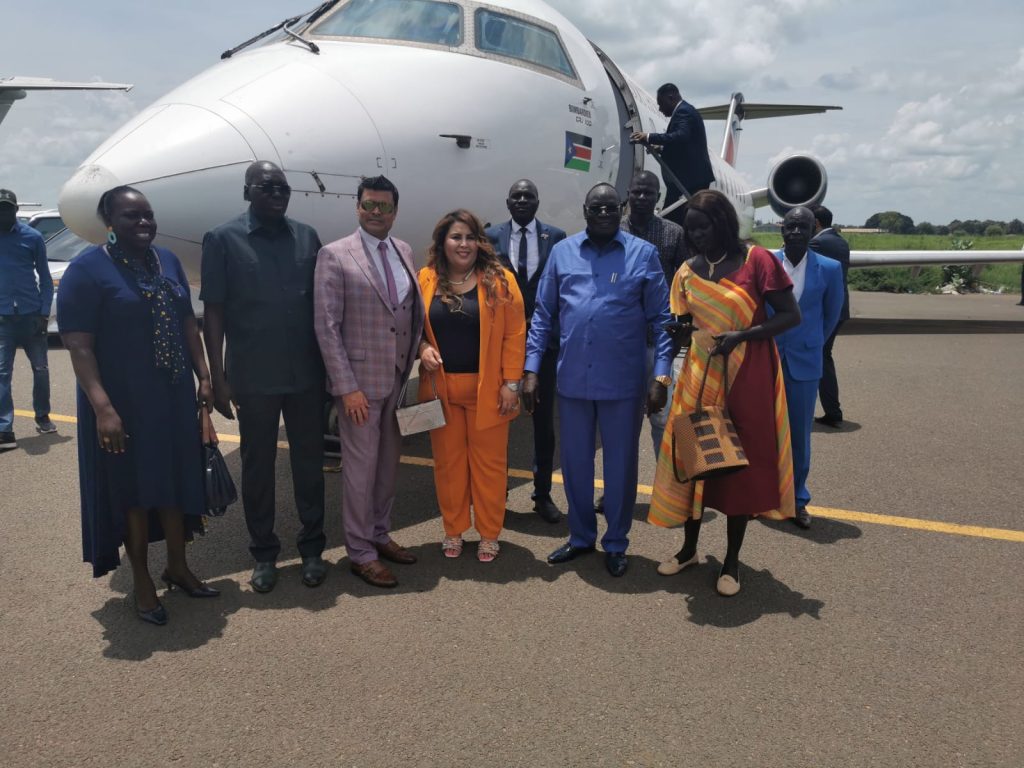 Hanen Benabdeladhim and her husband Shahid Mirza with the advisor of the President of South Sudan
Both Hanen and her husband make a powerful combination of two strong business leaders who continue to influence and reshape how the private and public sectors work together.