An exceptional live concert was organised in a famous French Maison de la Radio et de la Musique and broadcasted simultaneously on France 2 and France Inter on March 8 in support to Ukraine.
Many stars joined the event in order to help raise donations for the French Red Cross and its actions in support of the Ukrainian people and all populations affected by the conflict.
Among the participants of the concert there were French stars such as Clara Luciani, Florent Pagny, Pascal Obispo, Indochina, Zazie, Julien Clerc, Carla Bruni and some others, as well as The French National Orchestra and one very special guest – Denys Cherevychko, the first soloist of the Vienna State Ballet. Ukrainian born in Donetsk, Denys is deeply affected by the tragedy of his motherland.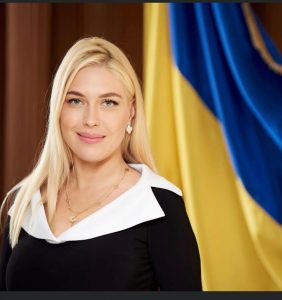 Denys had planned to dance with Olga Chelpanova, Russian ballet-dancer, the leading soloist of the Slovak National Theater as a symbol of peace between the two countries. Unfortunately, Olga tested Covid-19 positive and was unable to dance. She recorded a beautiful message of peace and love for the public.
Denys Cherevychko performed the Prince Siegfried variation of Swan Lake. Denys was very honoured to be invited by France 2 and France Inter to dance at this concert for peace in support to Ukraine : « I hope that many people will help and support those who are suffering in any way they can by donating, volunteering or showing support. I believe, we can all make this world a better place with our actions.»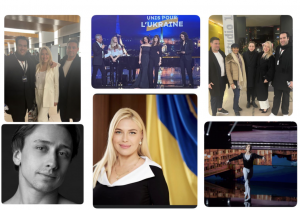 His participation in this unique concert, the first charity concert broadcasted on national television in Europe was made possible through the efforts of his compatriot Maria Spartalis. Born in Kyiv, Maria has worked as private banking specialist in Austria and Switzerland for 20 years. Since the first days of the war in Ukraine Maria was engaged in helping refugees, taking care of them, providing them with accommodations in Austria, Switzerland and other European countries.
She helped organise the participation of Denys Cherevychko in this unique event.
Anna Stukkert the CEO of International Investment Congress supported this initiative.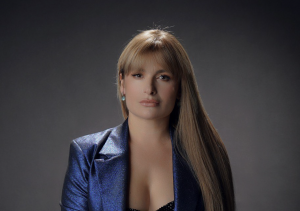 The concert was endorsed by the French State and it's president Emmanuel Macron. Within 4 hours of the concert almost 8 million euros were raised for Ukraine.
We want to thank all the event organisers and participants for their engagement for peace and to express our gratitude to Denys Cherevychko and Maria Spartalis.
This great evening was a beautiful and powerful testimonial of international support to all the victims of the humanitarian tragedy in Ukraine.