To say you can't buy grappa in South Africa is to stretch the truth. You can indeed buy grappa, the kind imported from Italy, you just can't produce it at the southernmost tip of Africa – or anywhere else for that matter – and call it grappa. Which presents somewhat of a challenge for one of the world's premier grape-growing and wine-making regions…
Ever since the Italians laid territorial claim to the name given to their fiery aperitif/digestif, no-one outside of Italy can make a the spirit and call it what we've been used to calling it since grappa was first pronounced palatable and poured. Just as champagne is exclusive to the French, cava to the Spanish and Port to the Portuguese, grappa now denotes its Italian origins.
And so, much like the artist formerly known as Prince, global grappas have emerged with a new nomenclature: Husk Spirit. The after-dinner drink is distilled from excess grape skins from wine-making. A number of South African producers have mastered Husk Spirit, but the most luxurious of these by far is the limited-edition batch made by the diminutive yet powerful boutique estate De Toren Private Cellar –
www.de-toren.com. Only 529 bottles of their collectible "grappa" have been made, each is individually numbered and carefully hand-packaged in a special edition case.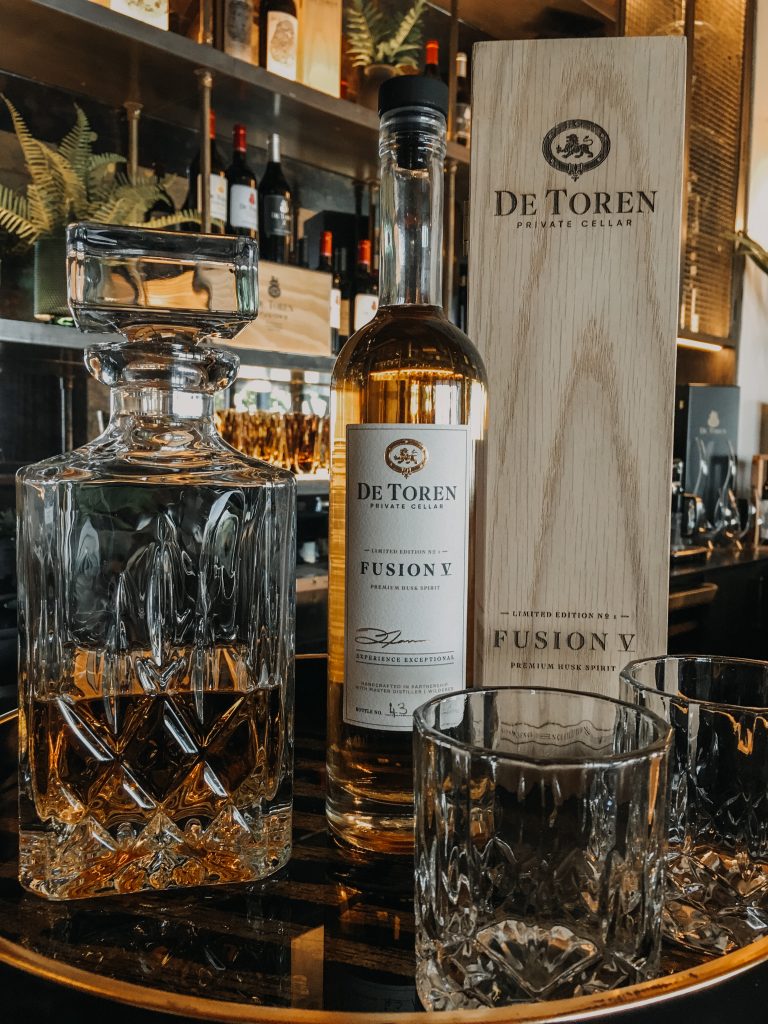 De Toren carries a global reputation for masterfully made red blends in the Bordeaux style and upholds sustainability and organic production values. Based in Stellenbosch, the estate has been awarded The Highest Ever Rated Wines by the reputable USA publisher Wine Enthusiast, which has twice nominated De Toren as New World Winery of the Year. De Toren has been ranked as one of the Top 10 Red Wine Producers in South Africa by the South African Wine Index. When it came to reconceptualising grape husks into a refined, clear spirit, De Toren's multiple award-winning Cellar Master Charles Williams was moved by the estate's overarching pursuit of excellence and the new opportunity presented by his cellar's grape skins.
"From the beginning, the merging of science, art and innovation has driven us to become one of South Africa's most famed and respected wineries today. Husk Spirit is yet another intersection of these disciplines and an expression of this pursuit," he says.
The ultra-premium De Toren Fusion V Premium Husk Spirit takes inspiration from De Toren's highly accoladed Fusion V wine. The Husk Spirit was made in collaboration with Wilderer Distilleries – South Africa's first private distillery, with over 70 international awards to its name.

"A point of distinction for our Husk Spirit, is that distillers are generally reliant on receiving grape skins as a by-product. In our case, in envisioning this premium product, we were able to choose specific skins of our organically grown grapes and deliver them at the highest quality to our distilling partner," explains Williams.
De Toren Fusion V Premium Husk Spirit is a blend of different grape skin spirits which is then matured in oak, giving it a warm, golden hue. Drink it neat, "as an aperitif, or enjoy it the traditional Italian way as a Caffè corretto… incorporate this spirit into delicious cocktails," suggests Williams. While it might not say grappa on the outside, it still packs that unmistakably potent punch on the inside!