The 75th Cannes Film Festival has ended this year with a positive outcome after the Covid pandemic, and has also been the first category-A festival to be done without face protection masks.

As from personal experience, travelling to France in May, was a much easier task than doing the same during the last two Cannes editions, when Covid was not allowing the festival to be executed on its regular spring dates, and protection measures were intensive.
As you probably already know, well-known American actor Forest Whitaker received the honorary Palme d'Or at Cannes's 75th opening ceremony.
Academy Award winner Whitaker followed Jodie Foster in receiving this award, which is given out as a tribute to those figures whose artistic careers are matched by humanitarian commitments.
Jeanne Moreau, Bernardo Bertolucci and Manoel de Oliveira are among its previous recipients.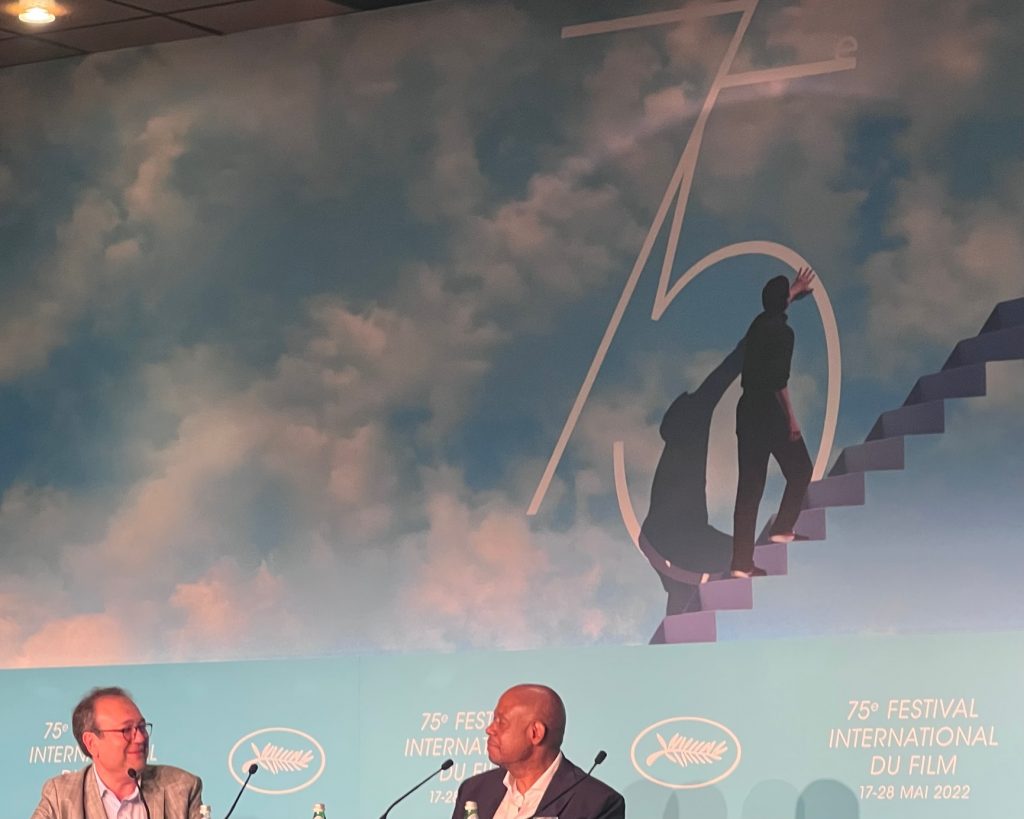 In Cannes, being accredited as a press journalist (as I was) allows you to access the film market and some movies, as well as to press conferences previous to film #screenings.
And of course, you get to be invited to some cocktails held in beautiful #pavillions, like the Italian amazing pavillion at Magestic Barrière Hotel, or the international pavillions at the Riviera.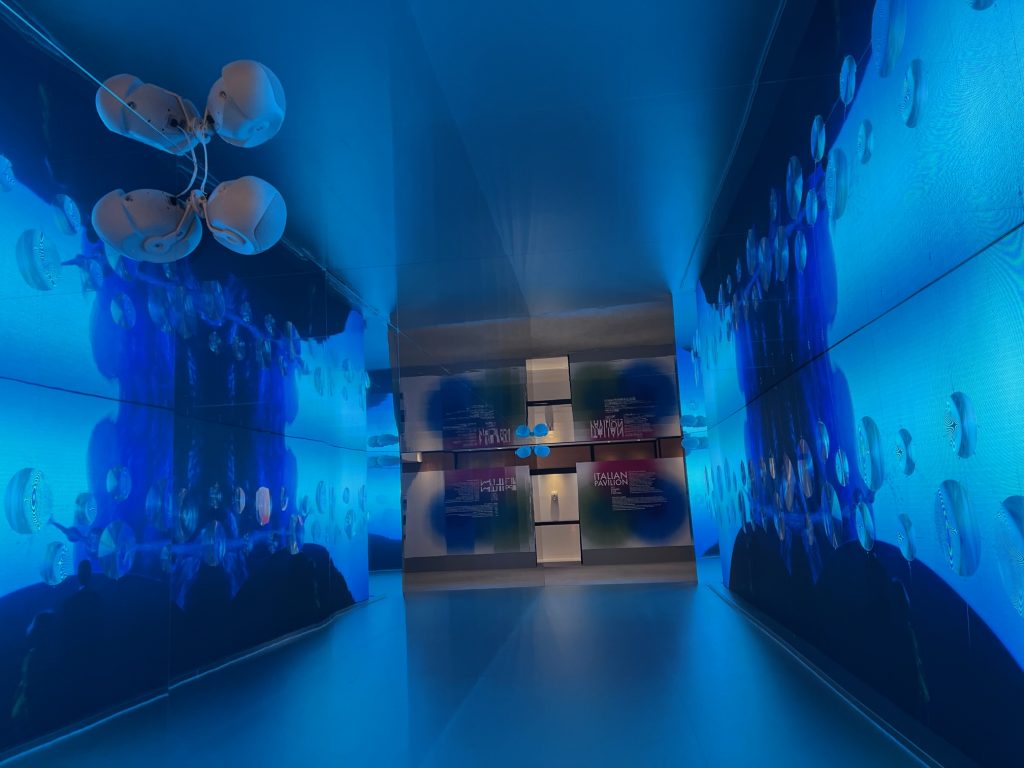 However, the problems with the ticket office were massive, and the web was collapsed most of the time, having to book tickets in long queues at the Mediterranée area touch screens.
Anyway, I finally managed to get my tickets lastminute, specially for the opening #Gala on May 17th , which included the film Coupez! (Final Cut) a French comedy that has an interesting plot twist difficult to guess at first, and which has been directed by Michel Hazanavicius (screenplay), Shin'ichirô Ueda (original story), Ryoichi Wada (original story), and featuring Romain Duris as main actor playing the character of Rémi.
Of course, the red carpet was once again the main protagonist of the festival, and as usual, both #fashion and #film industries joined forces to awe all the brave fans standing next to the carpet for very long hours.
But although the red carpet was full of top artists like Tom Cruise and the cast of his new film Top Gun Maverik , and the jets flew in formation above the Croissette, and there were parties all over the yachts at the Marina, I think that the most important people in the festival are always the citizens, and the audience who go to the screenenigs at any time of the day, and very specially, to the free movies on the beach.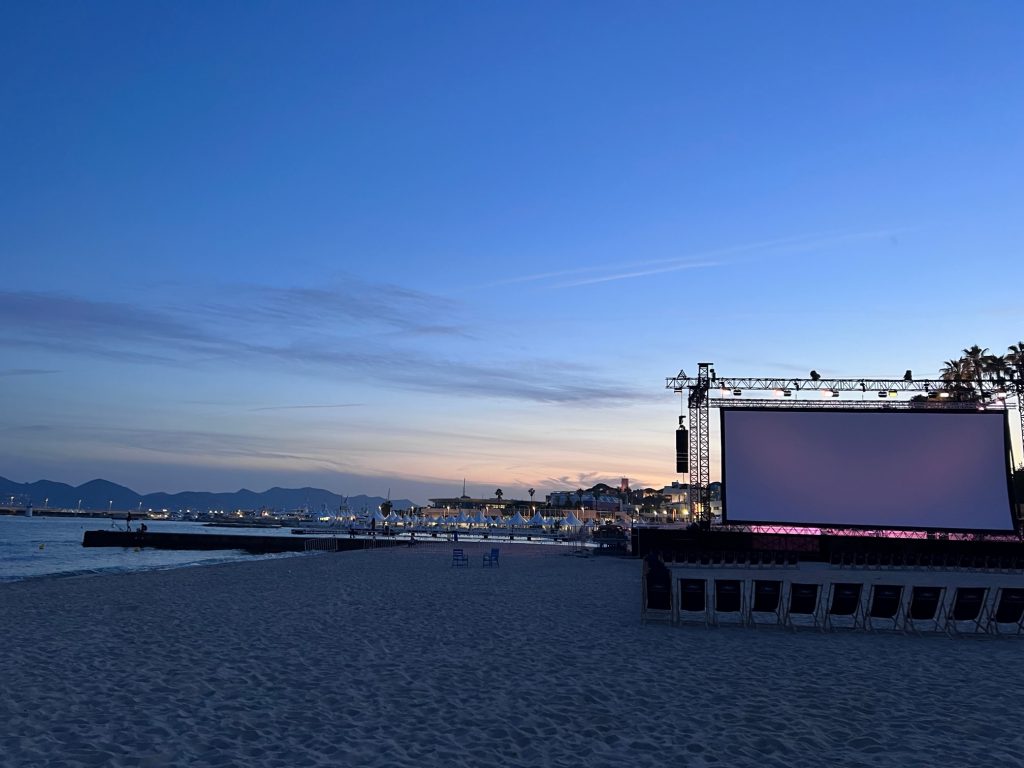 The open air night sessions at the beach included films like 1998 movie The Truman Show, which was this year´s Cannes Festival´s poster image, and which also made audience applaud loudly for over five minutes when Truman finally climbs up the stairs and pursues his destiny. Hushhhh…No spoiler allowed!
It is also very important to mention that India was the country of honour this year, and a lot of activities were organized by its pavillion at the Marché, for all the film industry professionals, to inform them, not only about the Bollywood film industry, but also about the Goa Film Festival to take place in November.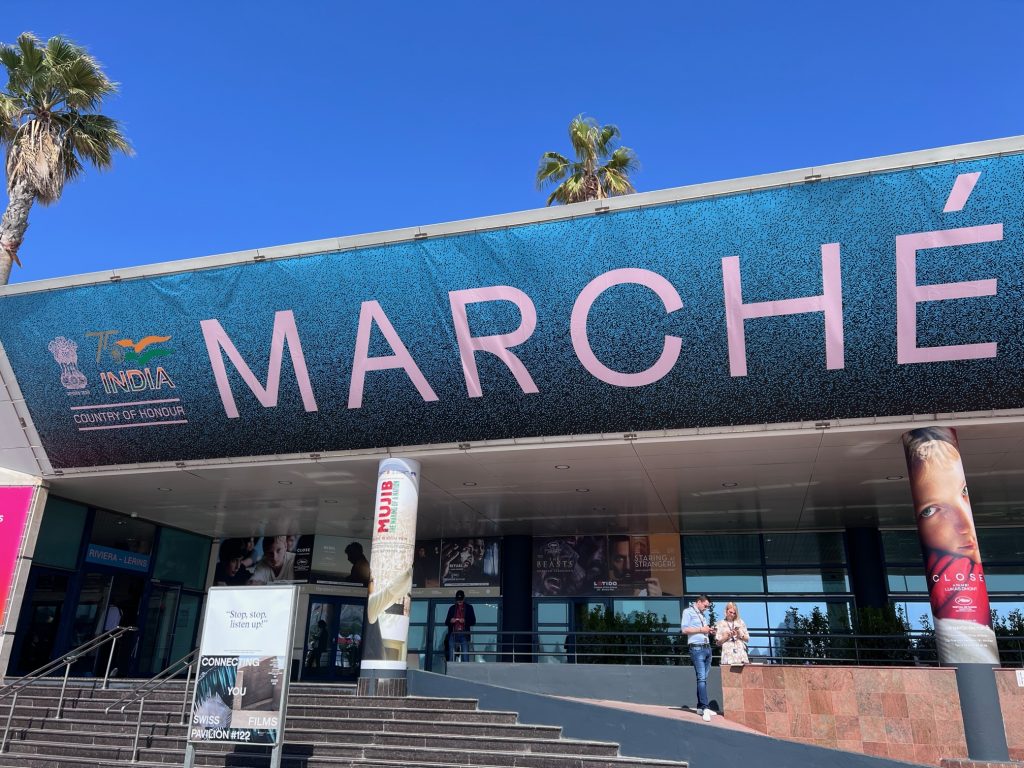 With all the information I had piled up already at the marché and the interview I had made to Florian Weghorn, who is Berlinale Talents´ director, I was happy to be able to host my #Cultinclub radio show from the Radio France booth, where international radio professionals had the opportunity to connect with their audience live, on air.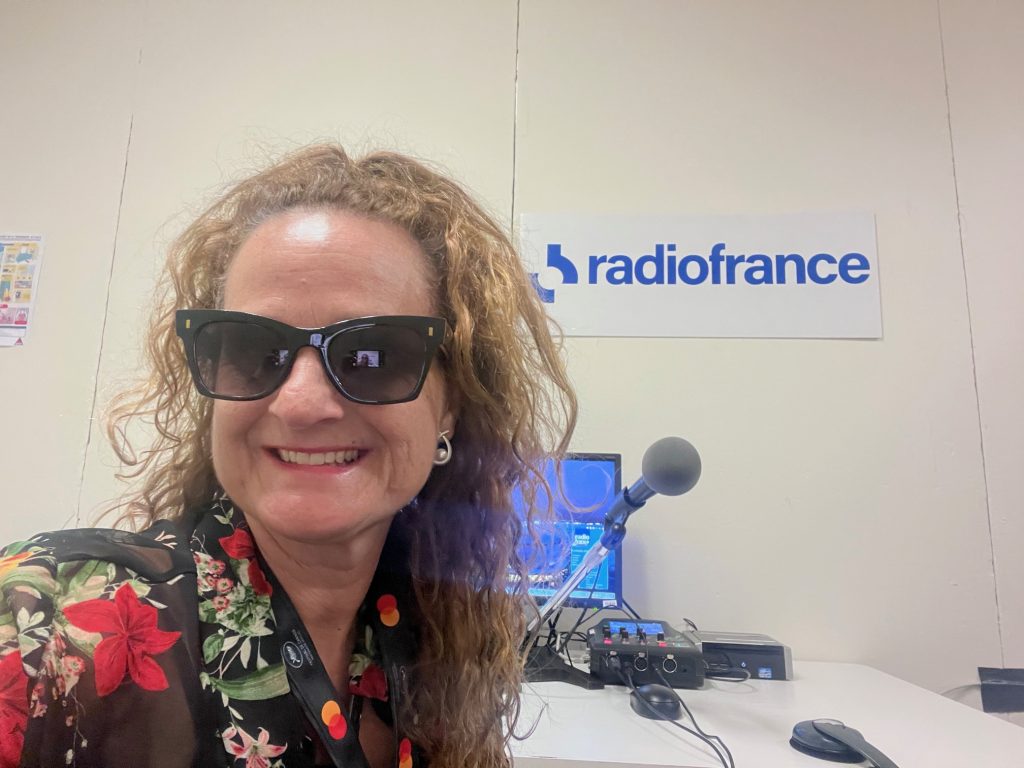 Last, but not least, I met an amazing colleague from Italy named Virginia Maciel da Rocha, who stayed longer days at the Festival and who has provided me with the picture below, with Thierry Freamux shaking hands with Quentin Dupiex at the "Fumer fait tousser" premiere.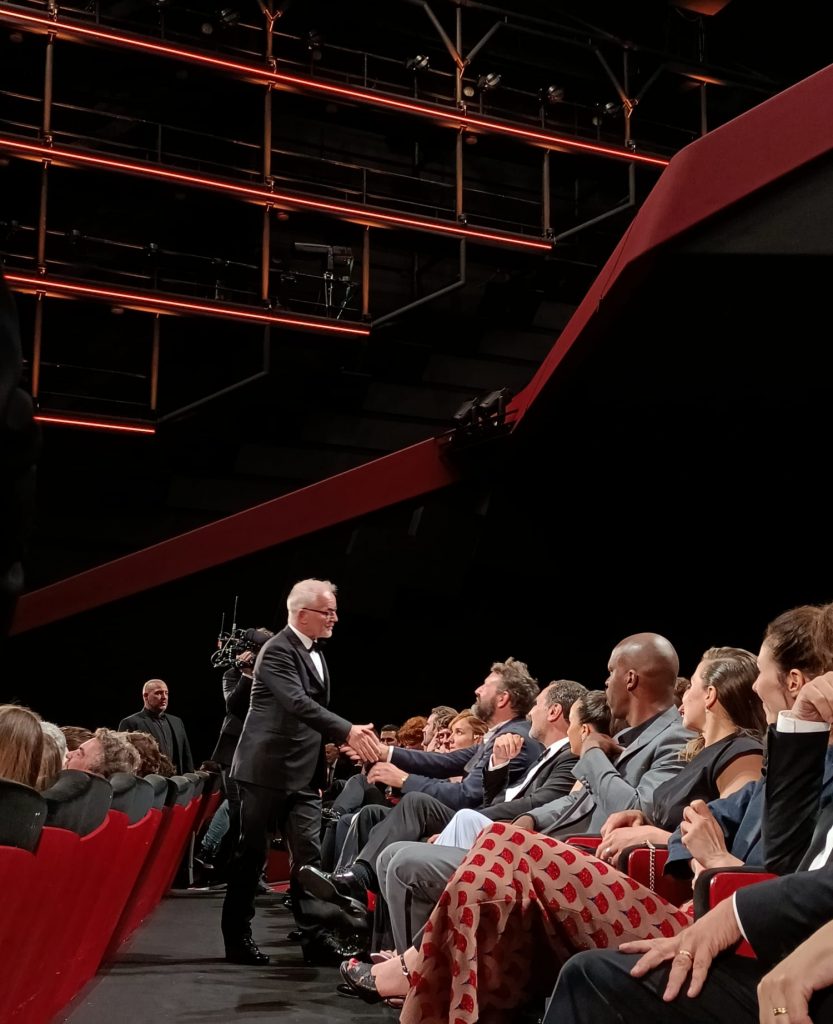 After 11 days of an exceptional edition, the Jury of the 75th Festival de Cannes, chaired by French actor Vincent Lindon, surrounded by Iranian director Asghar Farhadi, British-American actress and director Rebecca Hall, French director Ladj Ly, American director Jeff Nichols, Indian actress Deepika Padukone, Swedish actress Noomi Rapace, Norwegian director Joachim Trier and Italian actress and director Jasmine Trinca, presented its winners' list among the 21 films presented in Competition this year, as follows:
Un Certain Regard Prize
LES PIRES (THE WORST ONES) directed by Lise AKOKA & Romane GUERET

Jury Prize
JOYLAND directed by Saim SADIQ

Best Director Prize
Alexandru BELC for METRONOM

Best Performance Prize (jointly awarded)
Vicky KRIEPS in CORSAGE directed by Marie KREUTZER
Adam BESSA in HARKA directed by Lotfy NATHAN

Best Screenplay Prize
MEDITERRANEAN FEVER directed by Maha HAJ

« Coup de cœur » Prize
RODEO directed by Lola QUIVORON
WAR PONY directed by Riley KEOUGH and Gina GAMMELL,
presented as part of the UN CERTAIN REGARD Official Selection Special Mention PLAN 75 directed by HAYAKAWA Chie
Higher Technical Commission (CST)
The CST jury has awarded the CST ARTIST-TECHNICIAN AWARD 2022 to the entire sound crew headed up by Andréas Franck, Bent Holm, Jacob Ilgner and Jonas Rudels for the film TRIANGLE OF SADNESS by Ruben Östlund and the CST Young Film Technician Award to Marion Burger, head set designer for the film UN PETIT FRÈRE (MOTHER AND SON) by Léonor Serraille.