New York Time Square is full of advanced cool looking LED screens and billboards. In fact, advertising cost in New York Time Square has risen significantly over the past years.
Advertising and marketing agencies always try to create solutions to provide exclusive services to clients, in fact, this one marketing company is doing just that by featuring clients in a mega LED screen in New York Time Square. In fact, that is the very same screen and place where Jung Kook performed in New York.
Dubai based air cargo company, ATAA Aviation Services, was featured in New York Time Square's MEGA LED BILLBOARD.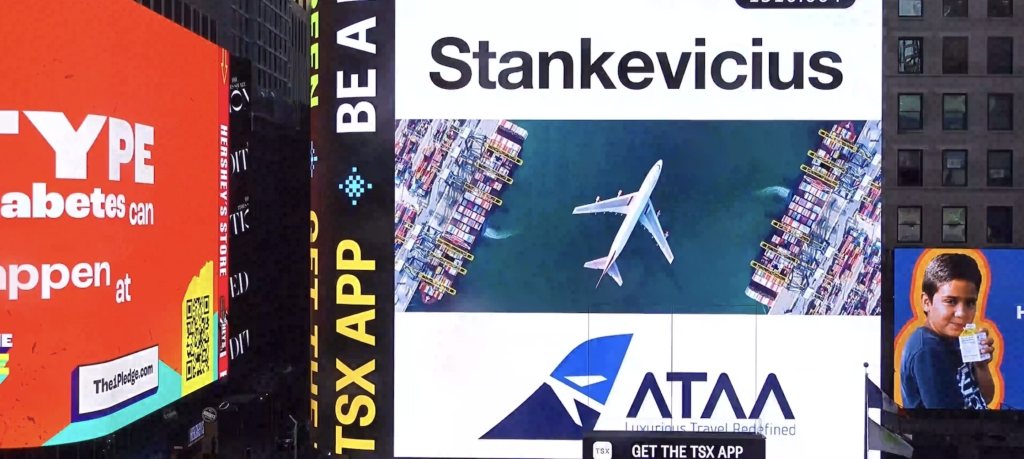 About ATAA
ATAA Aviation Services has created a name for itself for the high-end service in the aviation industry. Over the years, ATAA's services have garnered positive reviews from everyone, including clients and critics. For ATAA company, the prime focus has always been service quality and the satisfaction of our clients.
Every service we provide has been crafted to perfection. From the equipment to the interpersonal dealings, ATAA's team handles everything as perfectly as possible. ATAA also ensure to provide attention to the smallest details to provide a true sense of luxury through their services. Despite such dedication, ATAA's affordability exceeds every competitor in the market.