Ms. Nguyen Le Hoa, CEO of Dutycast Technology Vietnam Company, has always had a pioneering spirit and taken a daring stance in managing the developments of the company. She was recently honored as one of the Top 50 Asian Pacific Women Leaders in 2022 in HCM City.
Ms. Nguyen Le Hoa, Founder & CEO of Dutycast Technology Vietnam, orientated the business from the very first day to bring the shopping platform cross-nationally, allowing consumers to choose and purchase easily from various locations across the world. With only a few mouse clicks, each Vietnamese can comfortably and confidently buy any of their favorite things in the United States, France, Germany, Norway, and other nations.
The position asserting journey in the technology market
Dutycast is approaching the promised land of e-commerce, notably the cross-border segment purchasing, since the world develops extremely swiftly following the Covid-19 outbreak, and technology has officially expanded all over the globe. Dutycast has chosen a different path from other platforms in Vietnam today – develop a technology application that allows Vietnamese consumers to purchase directly on e-commerce websites in any country around the world without the need of intermediaries.
"With over 15 years of experience in management and orientation to assist companies in developing strategies, I have accompanied and led many Norwegian companies into the international market. As a result, I believe that technology plays a critical role in solving problems of the world in terms of the environment, energy, food, and health. Consequently, I developed Dutycast intending to provide a solution that addresses many of the remaining concerns in various countries throughout the world" – Ms. Nguyen Le Hoa stated.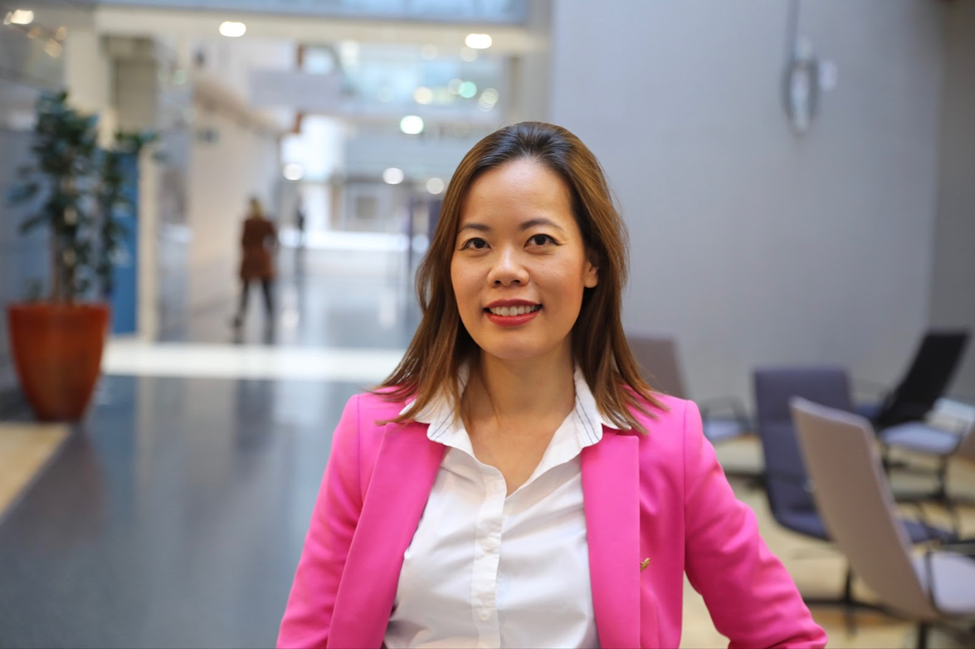 To quickly establish a strong position in the competitive technology market that requires constantly creative, she also mentioned the core values are understanding the minds of customers, always putting herself in the shoes of the customers for insightful values, and having the spirit of applying technology to solve problems of customers. With the business attitude of "simply go, you will arrive," female leader Nguyen Le Hoa and her company Dutycast have overcome all obstacles on the e-commerce startup journey with enthusiasm, determination, and consistency.
Thrilled to be honored as one of the Top 50 Asian-Pacific Women Leaders in 2022
The Top 50 Asian Pacific Women Leaders 2022 honor ceremony, co-organized by WLIN Global – Women Leaders International Network and WLIN Global Holdings, aims to recognize female leaders who have made significant contributions to society, actively innovate, are enterprising, rise to the top, and assert their position in all fields. Female leader Nguyen Le Hoa has received the Top 50 Asian Pacific Women Leaders 2022 award for her achievements in business and humanitarian activities, raising funds for the community.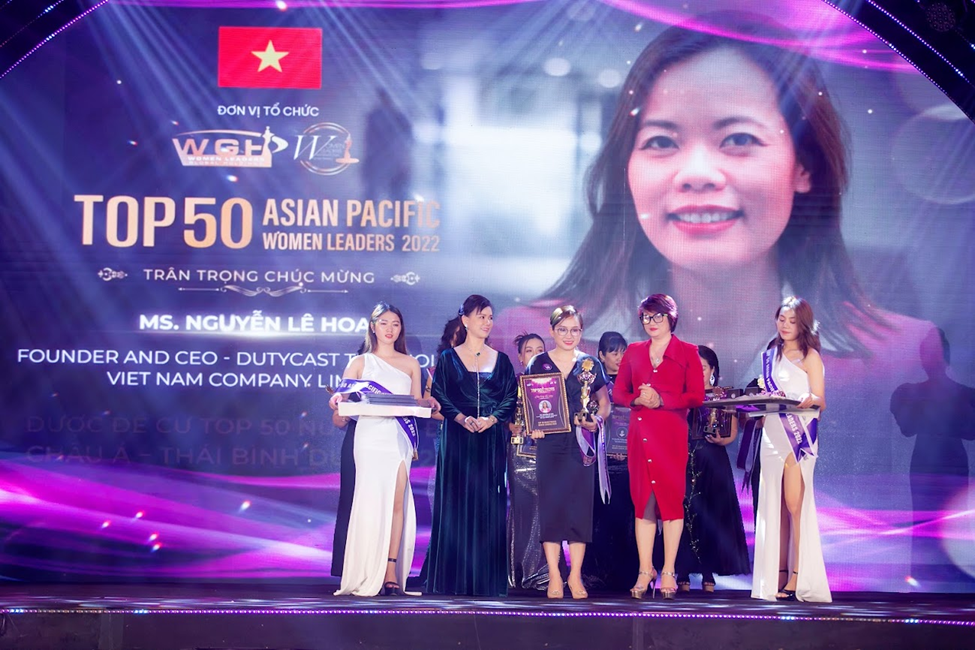 Sharing her expectations when receiving the Top 50 Asian – Pacific Women Leaders 2022 Award, Ms. Le Hoa said: "As an enjoy learning person, I am always willing to connect and share my expertise and experience with organizations, schools, and anybody else who is in need. I am pleased to use my background to help build a strong international female leadership system that inspires young people and promotes the position of women in business and society."
By the end of 2022, female leader Nguyen Le Hoa and Dutycast Technology Vietnam Company hope to have attracted 1 million customers in the Vietnamese market. From the Top 50 Asian Pacific Women Leaders 2022, she will interact with businesses in the fields of payment, and transportation, notably the enterprises that are striving for the transnational e-commerce industry.
TOP 50 ASIAN PACIFIC WOMEN LEADER 2022
Steering Unit: Vietnam Advertising Association (VAA)
Organizing Units: WLIN Global & WLIN Global Holdings
Produced by:Nam Hương Media Group
Companion Units:Mylina Group, Evashoes
Media Sponsors: Goldsun Media & Business Style Magazine
Information:
Hotline: 0938201299 (Mr. Thinh)
Facebook: WLIN GLOBAL HOLDINGS
Website:https://www.wlin.com.vn/
Email: info@wlin.com.vn