Makeup artist Le Thi Lua has a long list of accomplishments in the makeup industry, including numerous notable titles such as Top 6 National Golden Brush Award, Top 11 Style Squad, 1st Runner-up of Four Talented Entrepreneurs, Artists with a compassionate heart for the community, The judges for the Global Beauty Festival Vietnam Contest. Recently, Ms. Le Thi Lua was honored to be named of the Top 50 Women Leaders in Asian Pacific 2022.
After winning numerous awards, Ms. Le Thi Lua founded her own makeup academy – Misslua Makeup Academy – a leading brand with two categories: providing makeup services and professional makeup training courses.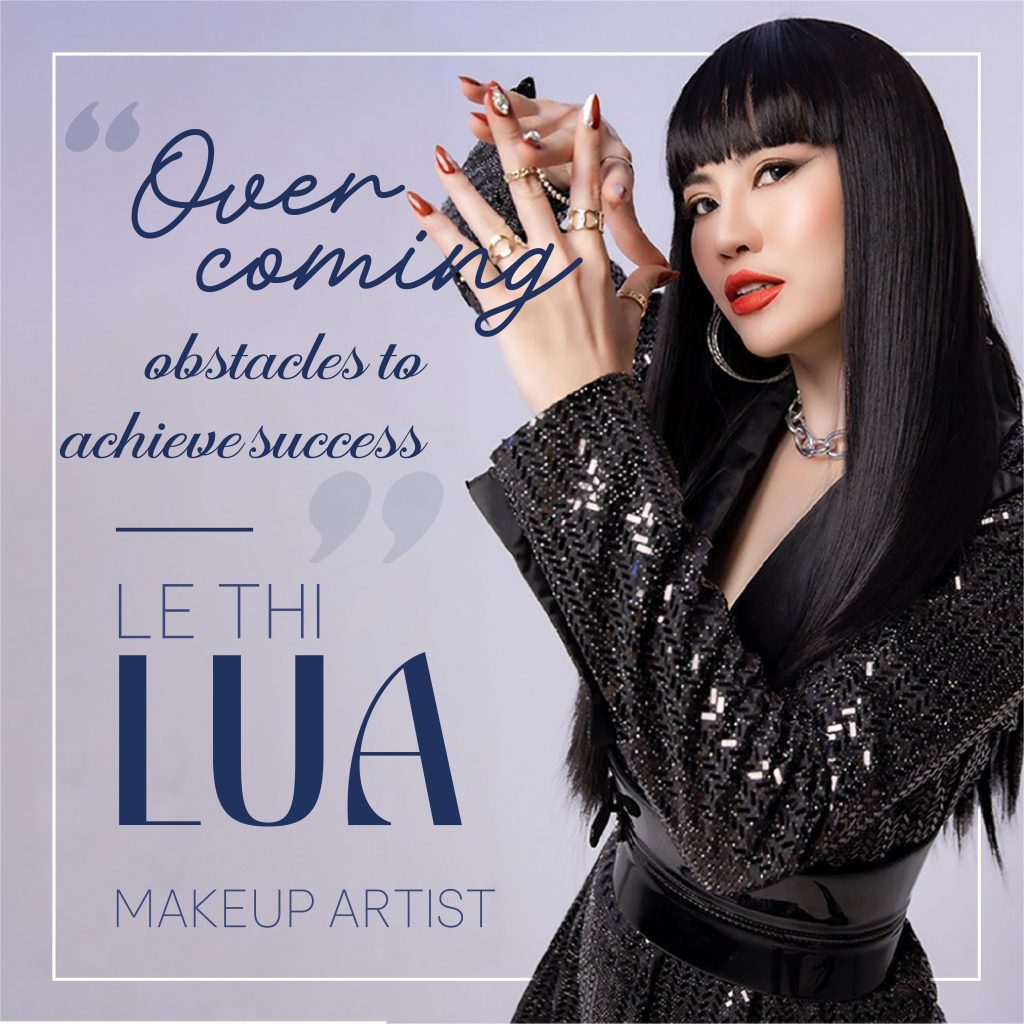 The road to becoming the top makeup artist in Vietnam
Ms. Le Thi Lua left the fashion and jewelry industries nearly five years ago to follow her passion for makeup in Saigon. She made the Top 11 in the "Style Squad" contest hosted by legendary makeup artist Nam Trung after 6 months of hard effort. Did not fall asleep in winning; in 2017, Ms. Lua entered the "Golden Brush" contest and placed in the Top 6. She was fortunate to be recognized by partners and the art world after the competition, and she began her career in the beauty industry.
"A successful individual has had many failures. Due to my difficult background, I had to abandon my dream of becoming an art teacher. I decided to apprentice in Saigon at the age of 30 with my small amount of savings. Instead of becoming an art teacher, I decided to pursue a career as a makeup artist. Not a makeup "worker," but a makeup "artist." To rapidly develop my career, I am committed to studying and making repeated efforts, as well as participating in competitions to learn and enhance my skills. "If you don't give up, you still have a chance," says Jack Ma, and I strongly agree. When faced with challenges, I refuse to give up and always give it my all, regardless of the outcome. I always surround myself with positive energy; when I'm exhausted, I look in the mirror and grin to myself, thinking to myself, "Life isn't always a dream." As a result, if you're having trouble, resist it and don't give up; instead, keep going until you see the light at the end of the tunnel." Ms. Le Thi Lua shares from personal experience.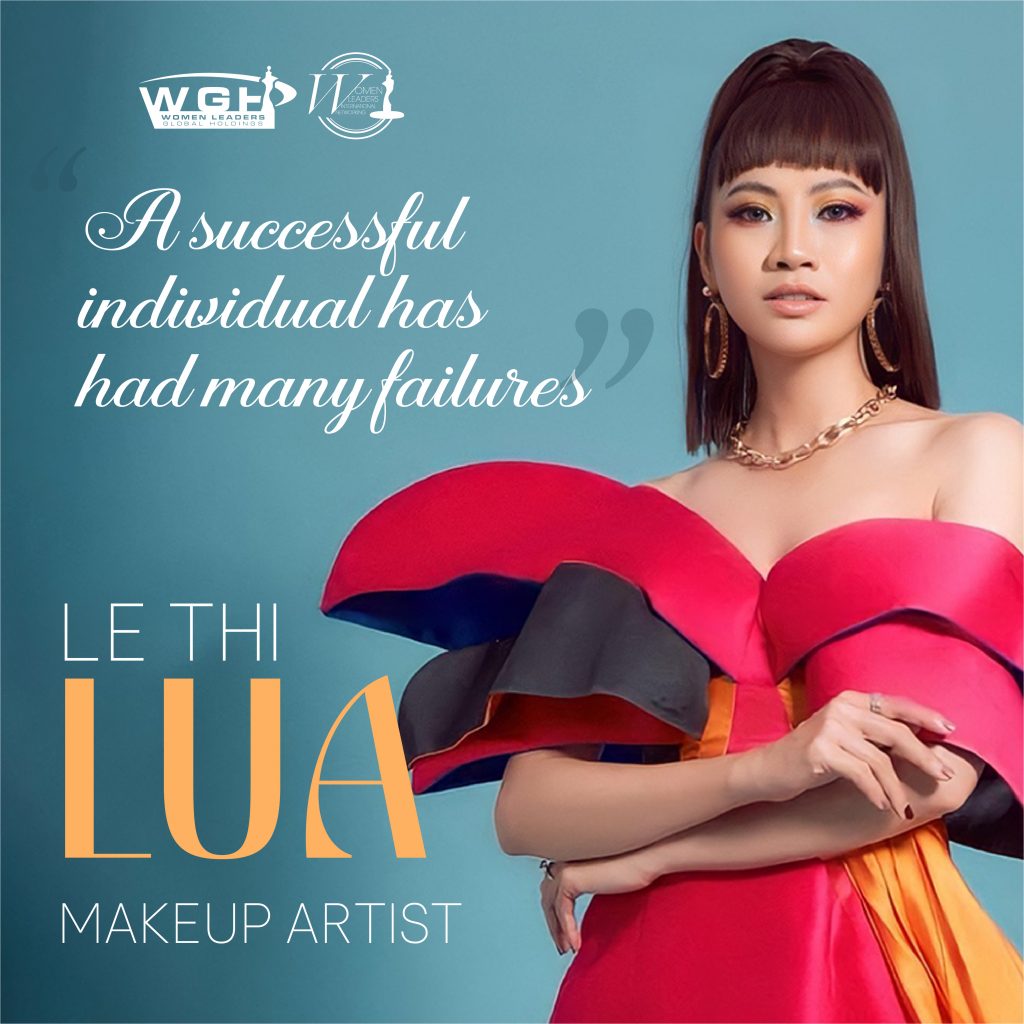 The objective of Misslua Makeup Academy is to give customers confidence in their most beautiful version. Expert makeup artists on our team will treat customers with professionalism and dedication. Experts will advise customers on proper makeup for their appearances at the event they will be attending so that they can present themselves in the best as possible in public.
To ensure the highest quality, besides the main teacher – Ms. Le Thi Lua, for makeup training classes, there also are other teaching assistants and top specialists in the field of beauty who are invited to share their experiences with learners. Learners will learn about various makeup techniques, color combinations, and contemporary beauty trends. In addition, learners will be able to acquire additional skills such as shooting techniques, lighting setup, and picture editing software…, to make them feel more confident when working.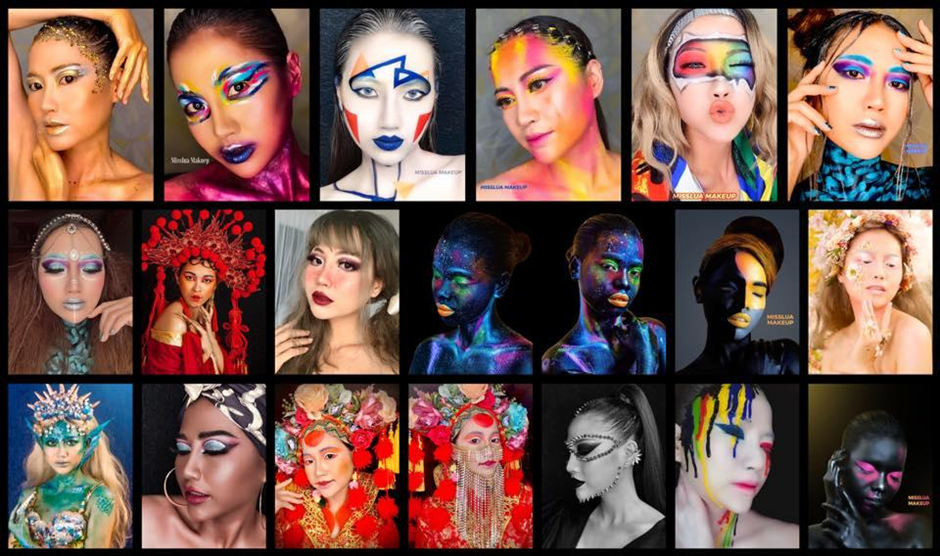 Ms. Le Thi Lua constantly enhances service quality based on consumer groups, develops the facilities to a larger, more standardized scale, and creates an ideal environment for learners to have various makeup job options. She also expresses a strategy that assists beauties in becoming prettier anytime they appear, allowing them to obtain more confidence and become more gorgeous.
Misslua Makeup Academy and Le Thi Lua herself strive for perfection. She's also been a part of and helped arrange a number of charitable events, doing makeup for artists and organizing committees.
Proudly receiving the Top 50 Asian Pacific Women Leaders Award 2022
Makeup Artist Le Thi Lua is a courageous woman who is not simply passionate about her work. She stated that women are having more and more opportunities to demonstrate their strengths and contribute to the community's overall development. Not only perform admirably in the home kitchen, women but also contribute to the political system, the economy, and a range of major jobs in society. They are brave in their thinking and actions, confident in their own skills, making substantial contributions to the Fatherland's building and defense, as well as the development of the national economy.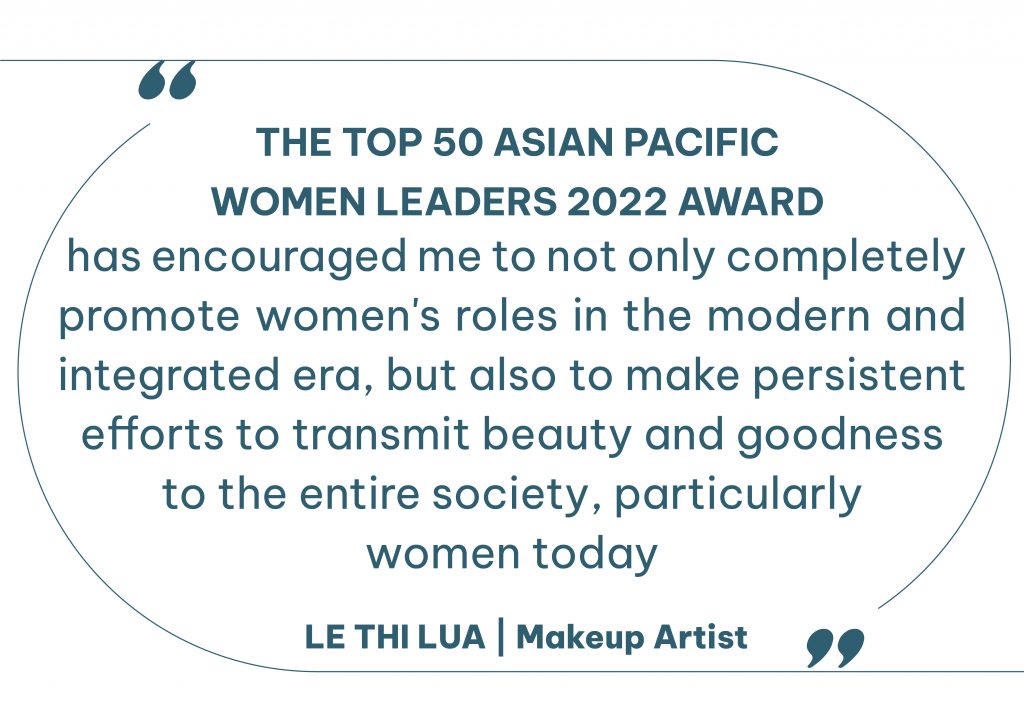 With her achievements, makeup artist Le Thi Lua was named one of the Top 50 Asian Pacific Women Leaders 2022, a distinguished award given by WLIN Global Network and WLIN Global Holdings (WGH) to outstanding women leaders in a variety of professions. "The Top 50 Asian Pacific Women Leaders 2022 award has encouraged me to not only completely promote women's roles in the modern and integrated era, but also to make persistent efforts to transmit beauty and goodness to the entire society, particularly women today." Makeup artist Le Thi Lua expressed her emotions after receiving the award.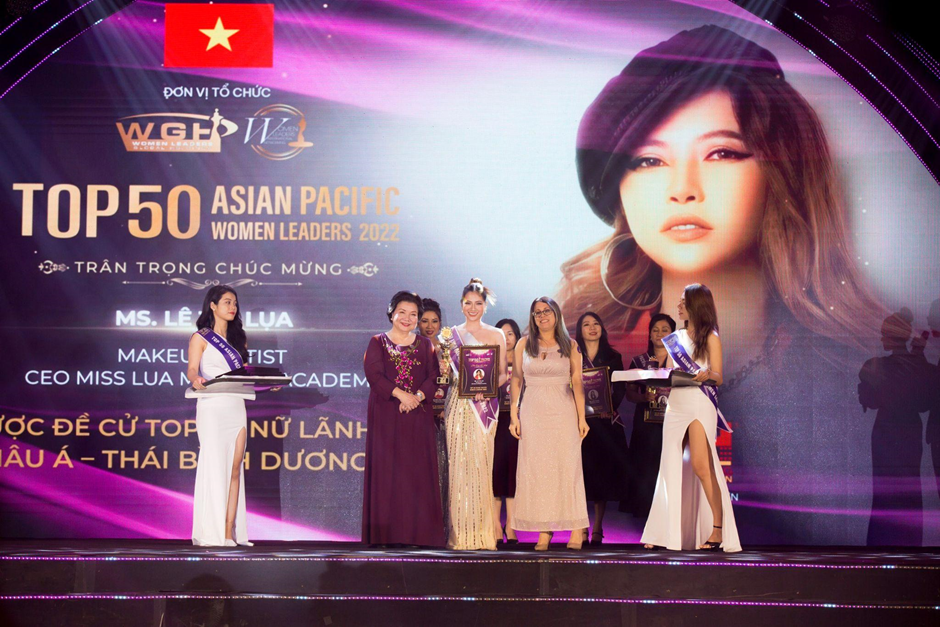 TOP 50 ASIAN PACIFIC WOMEN LEADER 2022
Steering Unit: Vietnam Advertising Association (VAA)
Organizers: WLIN Global & WLIN Global Holdings
Produced by: Nam Hương Media Group
Companion Units: Mylina Group, Evashoes
Media Sponsors: Goldsun Media, Truong Sơn Media, Family&Marketing Magazine and Bussiness Style Magazine
Information:
Hotline: 0938 201 299
Facebook: WLIN Global Holdings (https://www.facebook.com/Wlinglobalholdings)
Website: https://www.wlin.com.vn/
Email: info@wlin.com.vn