Not only winning the runner-up prize at the 1995 National Health Beauty Fashion, but runner-up Bang Chau also actively participated in fields such as acting, singing and achieved certain successes. She recently joined WLIN Global Holdings (WGH) Women Leaders International Network Corporation as a WLIN Partner.
Ms. Bang Chau became a famous face in newspapers and magazines after becoming Vietnam's sports runner-up, and she received many invitations from famous designers,, building a close relationship with fashion lovers. Besides, she is also actively involved in the movie industry with famous works.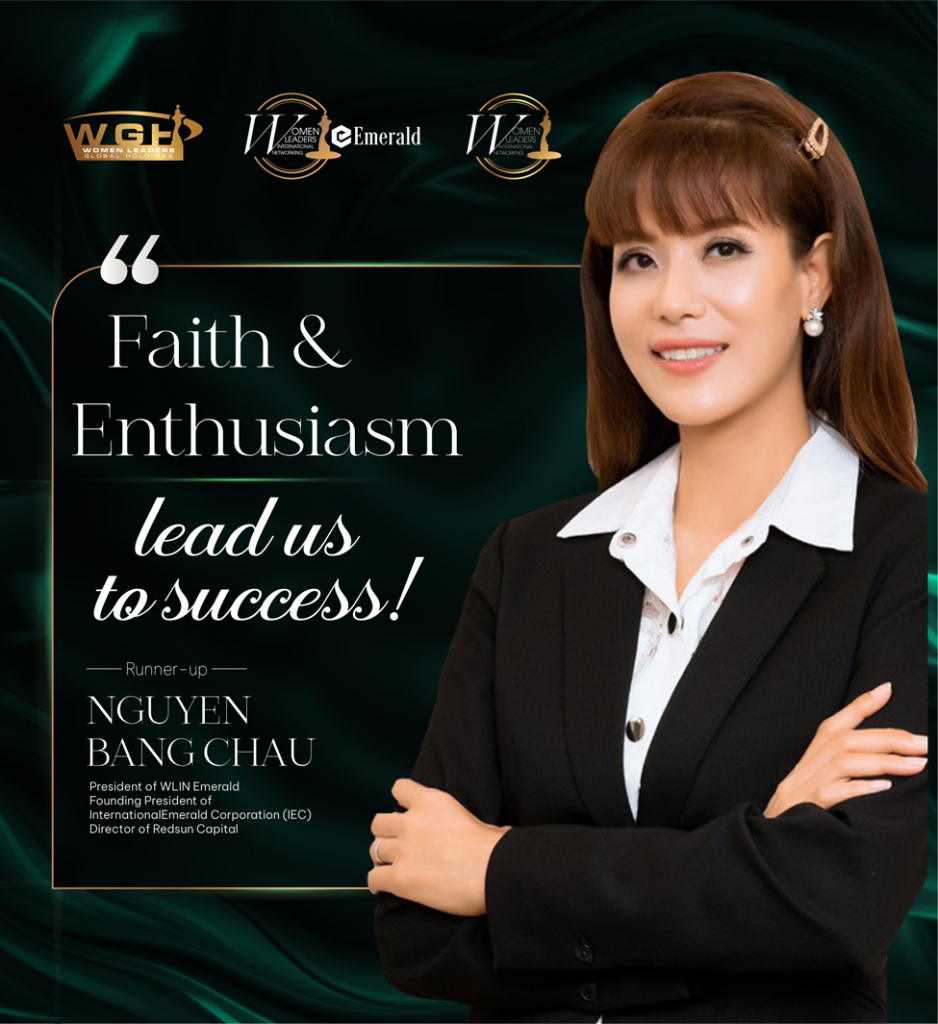 From runner-up to talented leader
Along with her work in showbiz, runner-up Bang Chau demonstrated exceptional leadership abilities when taking the position of Consulting Director of Dean Vietnam Access EB5 – a company specializing in financial and investment consulting settled in the United States, established in 2009 – where she said she is very confident in herself and the members of the board because so far there has been no record made by her that has not been approved. In 2018, this lady decided to join the management consulting field when she became the Director of Redsun Capital Solutions Vietnam Co., Ltd. Up to now, Redsun has operated for nearly 4 years.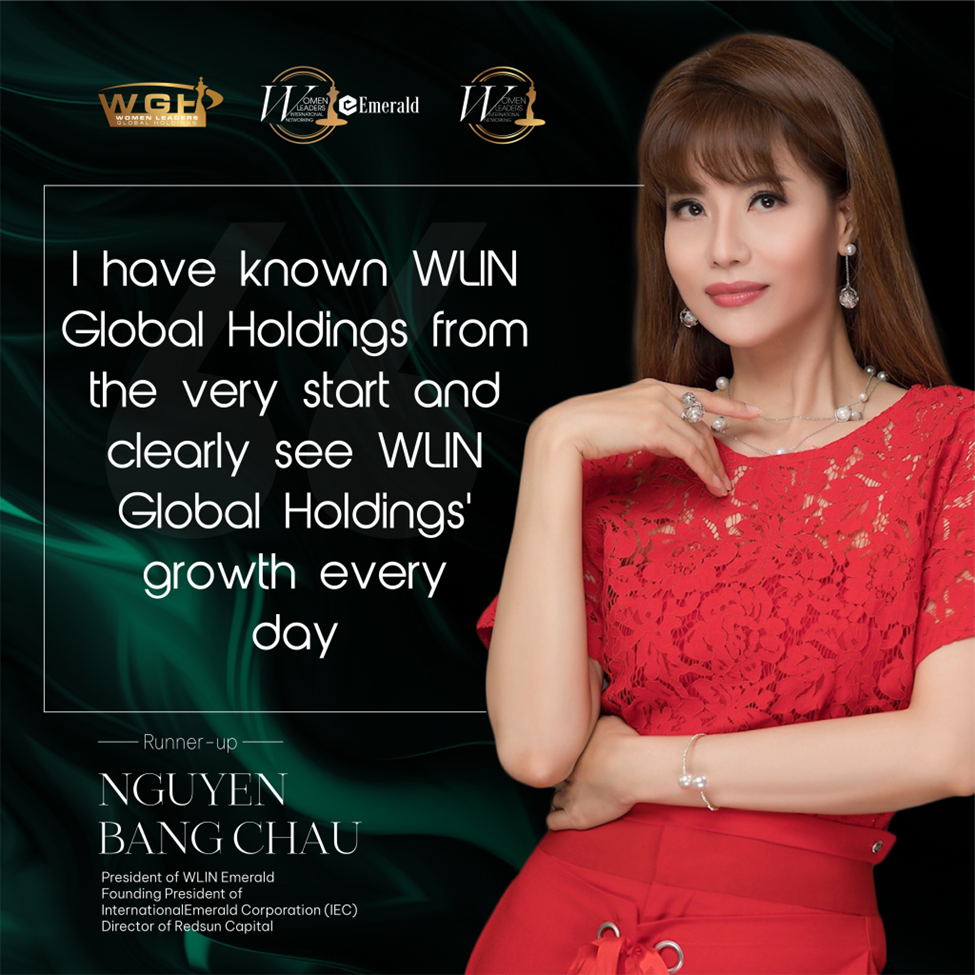 Become a WLIN Partner of WLIN Global Holdings (WGH)
Since the day she has crowned runner-up, Ms. Nguyen Bang Chau has always made efforts in all areas to create a position for herself, build relationships to constantly learn, and improve her values. In addition, she actively participates in volunteer activities to benefit society.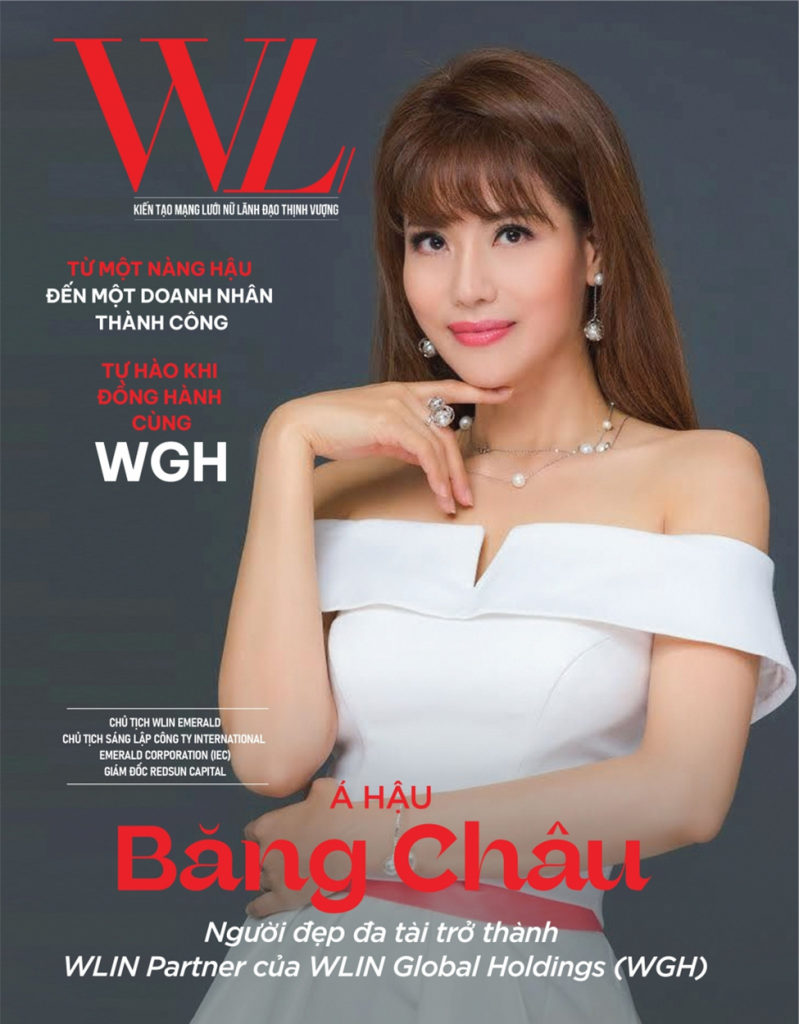 With the improvement spirit and continuous self-development, as soon as he heard Dr. Nguyen Thu Huong – President of WLIN Global Holdings (WGH) talked about the IPO project of WLIN Global Holdings (WGH), runner-up Bang Chau realized this was a potential project, which can help WLIN Global Holdings (WGH) reach more achivements, this is the reason why she decided to become a WLIN Partner. Currently, Ms. Bang Chau is now not only a Partner of WLIN Global Holdings (WGH), but also President of WLIN Emerald Club and President of International Emerald Corporation (IEC).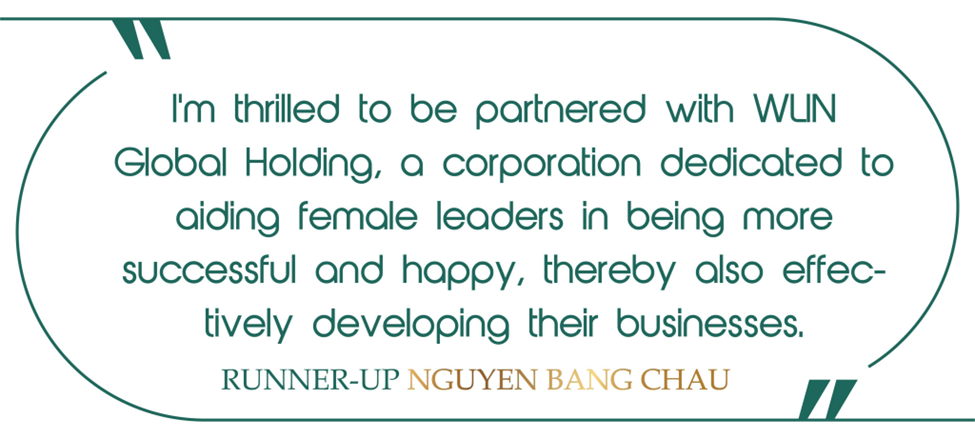 Sharing the reason for accompanying WLIN Global Holdings (WGH), runner-up Nguyen Bang Chau said: "Knowing WLIN Global Holdings from the very first days, I thirlled to be partner with WLIN Global Holding – A corporation  dedicated to assisting women leaders in being more successful, happier, and successful, as well as developing their businesses."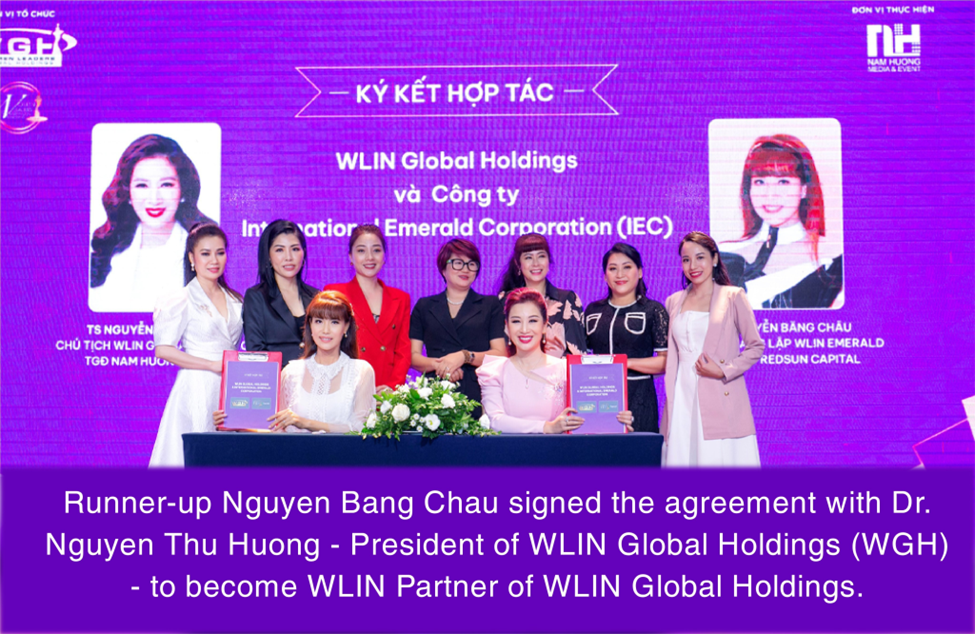 When coming to WLIN Global Holdings (WGH), runner-up Bang Chau wants to be able to connect leaders from various fields, thereby assisting them in becoming more successful and charming. Furthermore, female leaders can diversify business activities, revenue sources, and build a stronger personal brand in the business, contemporary women leaders can improve self-identification through Business Lunch, Business Matching programs, and other media tools in the direction of saving marketing costs of the business.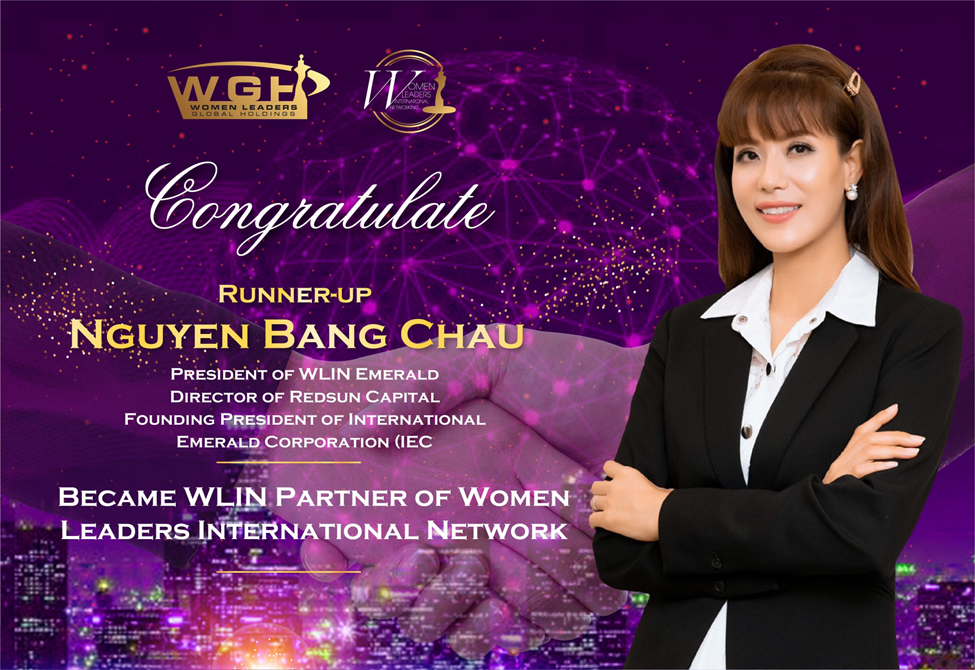 Furthermore, runner-up Bang Chau hopes that she and the leadership team can develop and inspire guests to attend with positive energy, in accordance with the criteria of WLIN Global Holdings (WGH), which is to help women become "more beautiful, more successful, and happier."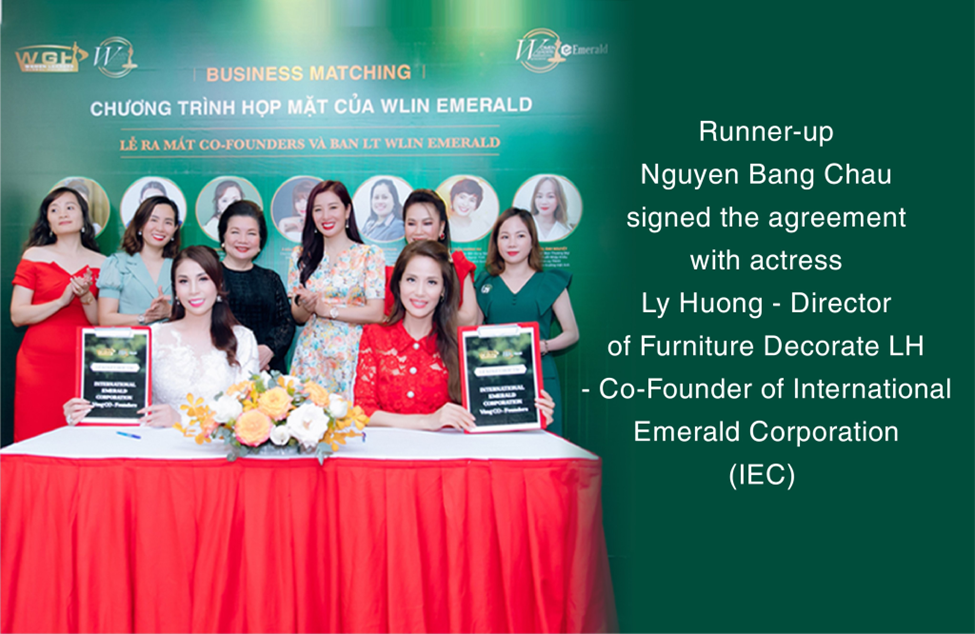 With runner-up Bang Chau's professional skills and determined spirit, she will surely achieve future achievements when accompanying WLIN Global Holdings (WGH), jointly creating and developing a prosperous women leaders network.