Master of Education Vu Kim Anh is known as the founding president and operator of Himalaya Health Spa, a pioneer in traditional medicine specializing in health care and beauty. Recently, she has become a Co-Founder round investor of WLIN Global Holdings (WGH).
Himalaya Health Spa has strongly developed the combination model between traditional medical and modern technology under the direction of Ms. Vu Kim Anh, who has 20 years of expertise in the therapeutic industry. Himalaya Health Spa also achieves numerous achievements and awards and currently expanding its market to provide the best quality to customers.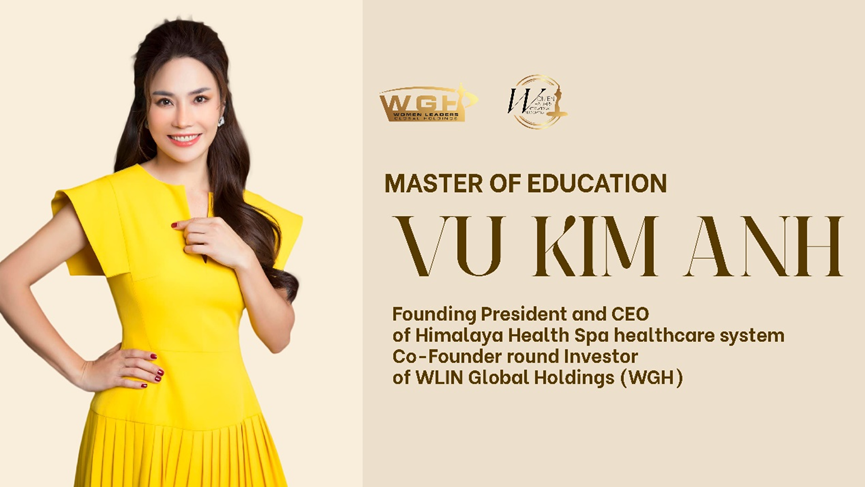 Passion for traditional medical beauty techniques
Ms. Vu Kim Anh has a strong ambition and enthusiasm for the method of Asian traditional medicine. She has spent many years studying and effectively using health care and beauty in the Himalaya Health Spa system. Customers appreciate Himalaya Health Spa for its safety and efficiency, such as unblocking meridian, using a salt-rock sauna with an anion to cure many diseases as fatigue and sore of neck and shoulders, tingling legs and arms, herniated disk, headache, insomnia and help eliminate toxins, warm ovaries and uterus,… Furthermore, the Health Spa assists female customers in regaining their body shape.
With her beauty experience with traditional medicine, Ms. Vu Kim Anh participate in Woman Power 2016 as a beauty expert. In 2018, she was also an examiner for Miss Vietnam New World.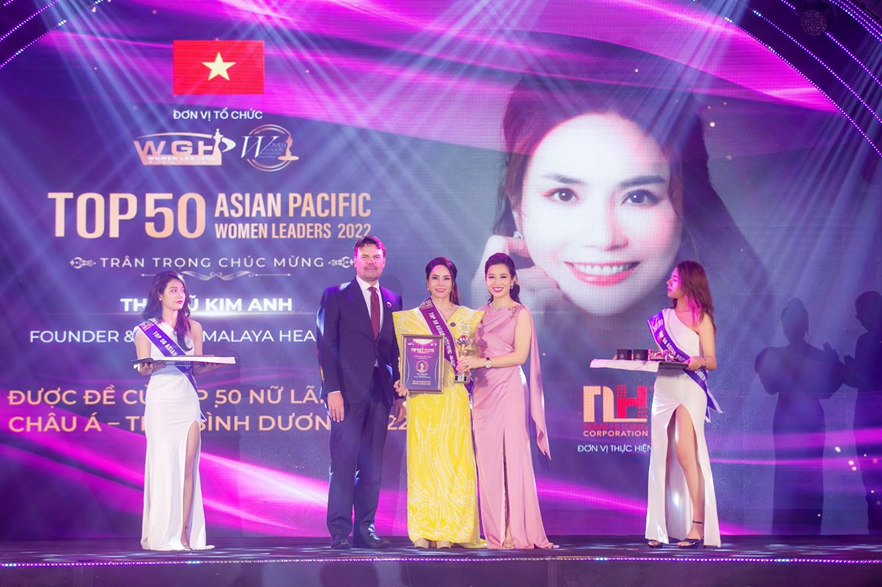 Recently, Master of Education Vu Kim Anh has received an award at Top 50 Asian Pacific Women Leaders 2022, an honoring award for prominent Women Leaders in a wide range of department, organized by WLIN Global and WLIN Global Holdings.
Deciding to be an investor due to the belief in WLIN Global Holdings
Master of Education Vu Kim Anh has not only shown courage in business to develope Himalaya Health Spa, but she also has a good vision for investment. She became an investor in the Co-Founder round of WLIN Global Holdings (WGH), established to "Create a Prosperous network of women leaders." On April 14th, 2022, Ms. Vu Kim Anh signed an agreement to become an investor in the Co-Founder round of WLIN Global Holdings.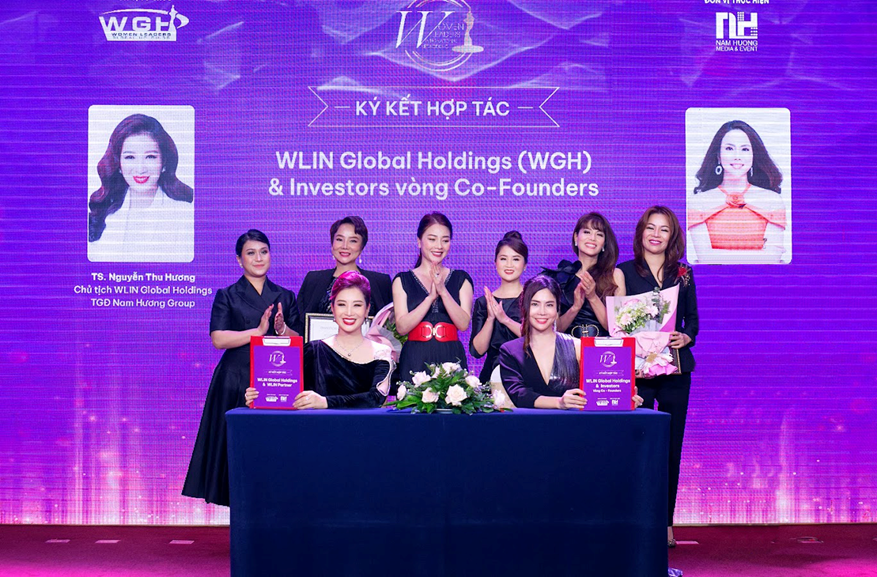 "I believe that WLIN Global Holdings will create a new ecosystem and a advantageous environment for Vietnamese women leaders to expand worldwide associate with international women leaders." Ms. Vu Kim Anh stated. "The community of women leaders will develop quickly, firmly and spread beneficial value to the community if we work together."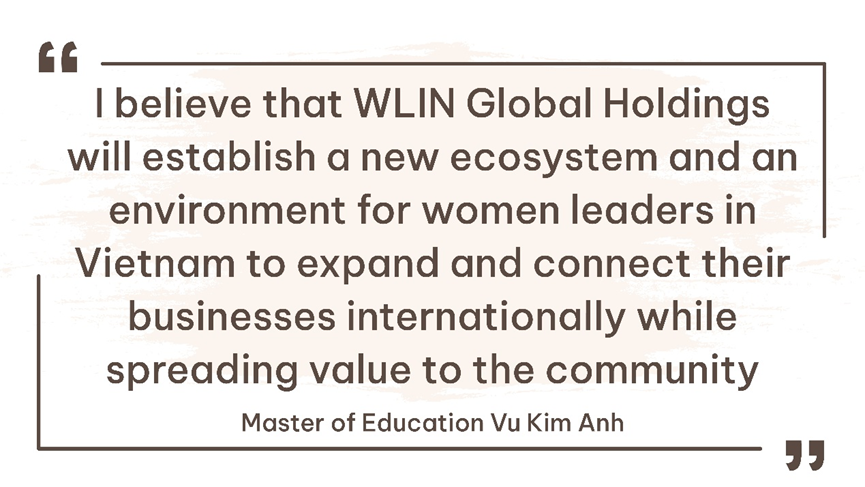 "WLIN Global Holdings not only brings numerous of potential partners, but also an advantageous environment defined by solidarity, attachment, and mutual trust, resulting in a happy – confident – brave network of women leaders." – Ms. Vu Kim Anh discussed the benefits WLIN Global Holdings provided her and other investors.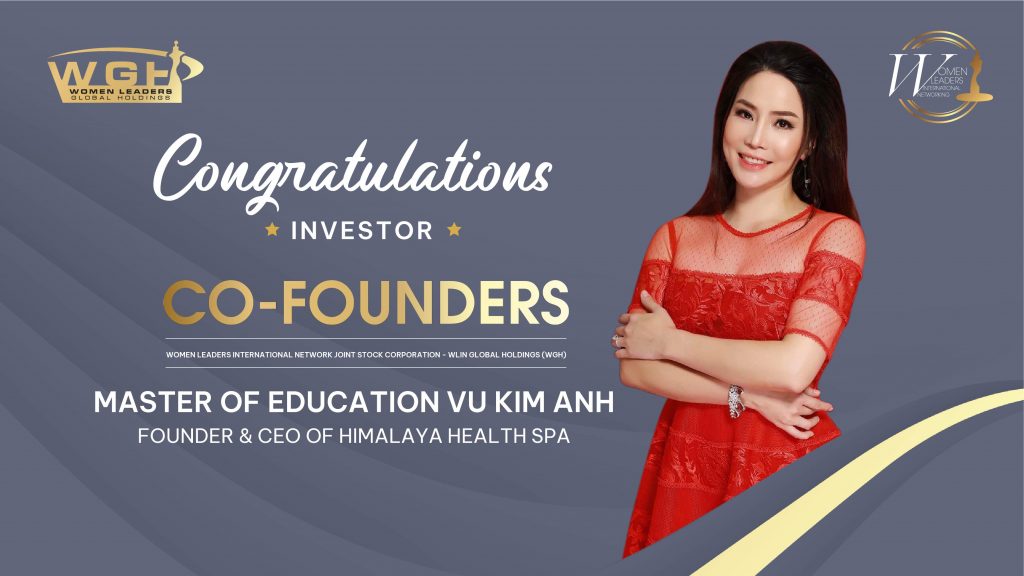 Before being an investor in the Co-Founder round of WLIN Global Holdings, Ms. Vu Kim Anh has been an outstanding member of WLIN Global – a part of WLIN Global Holdings. As M.A. Vu Kim Anh claims, she has been accompanied by 9-year evolution of WLIN with her improvements. She has an opportunity to learn with talented, brave, intelligent, and beautiful women leaders and as a result, she gains more valuable experience in business management and opportunities to connect business. She and other WLIN women leaders have created and expanded businesses and brought great practical value to the community. She also participates in charity programs organized by WLIN Global to help poverty with the spirit "The leaves protect tattered ones". "WLIN and WLIN Global Holdings provide me with an opportunity to perfect myself, connect business, and contribute to the community." – she concluded.