The music night "Mother is Love" season 2 – took place on July 10, filled with beautiful lyrics about mothers and family with a steady stream of emotions that made many children sob.
On the evening of July 10, the art program "Mother is Love," organized by Nguyen Hoang Group (NHG), was broadcast simultaneously on 40 platforms, attracting tens of thousands of viewers. The music night not only featured beautiful lyrics about mothers performed by 20 famous artists but also evoked emotions in those whose mothers are still alive or passed away.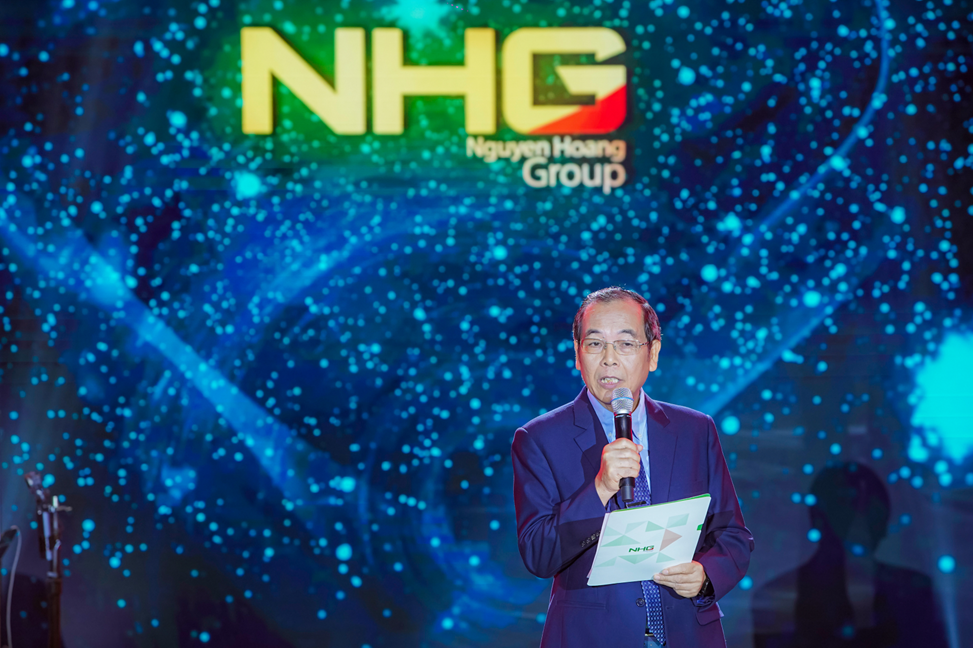 Dr. Do Manh Cuong, Deputy General Director of NHG, admitted at the start of the music show that the saddest thing in human life is not having a home, but few realize it until the loss occurs. The motherhood stage and this music night that only sings about mothers is the message that NHG wants to send to the audience: Respect your mother while you can.
Artist and audience tears
"Mother is Love" is meticulously choreographed by musician Minh Khang, from the music to the stage. This program brought tears to the singer on stage and many viewers during the nearly 100-minute broadcast and the most moving moment was when Hien Thuc sang "Mother's Diary" with dancers.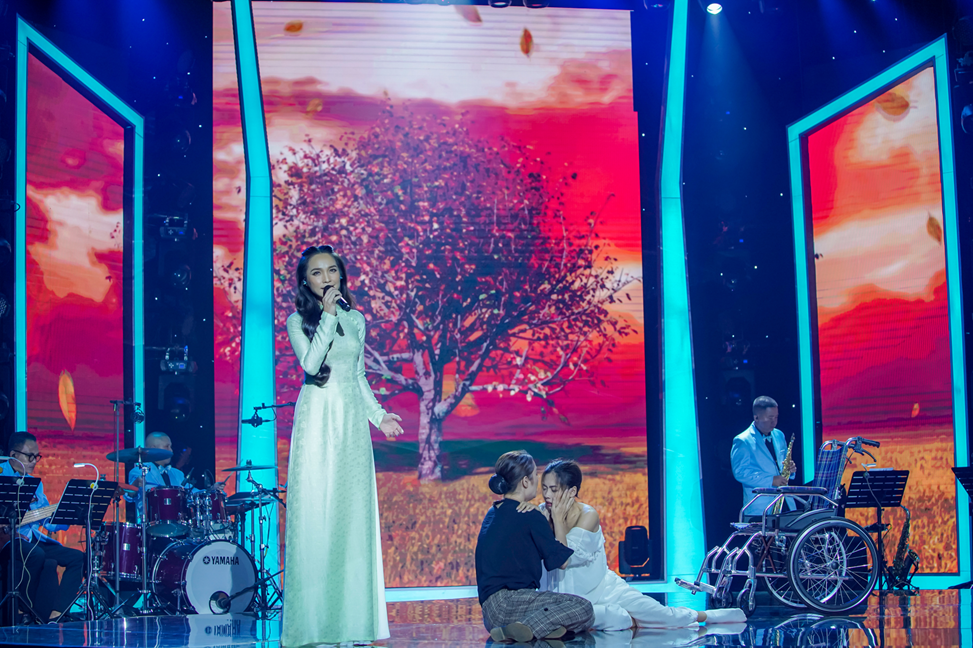 The women singer has choked up many times when performing the song associated with her name over the past ten years. But this time, Hien Thuc cried because of the actors' story, about a girl who had an accident and wanted to give up her ballet dream and her entire life. "The singer is not supposed to cry in front of our audience. Because your voice will be distorted and dim when you crying, but when I saw that dance performance, I couldn't help but cry", the singer explained why she couldn't control her emotions and sobbed aloud. In the last words of the song, Thuc lost her voice because she was so heartbroken by the motherhood. A mother's unfathomable love cannot be measured or described.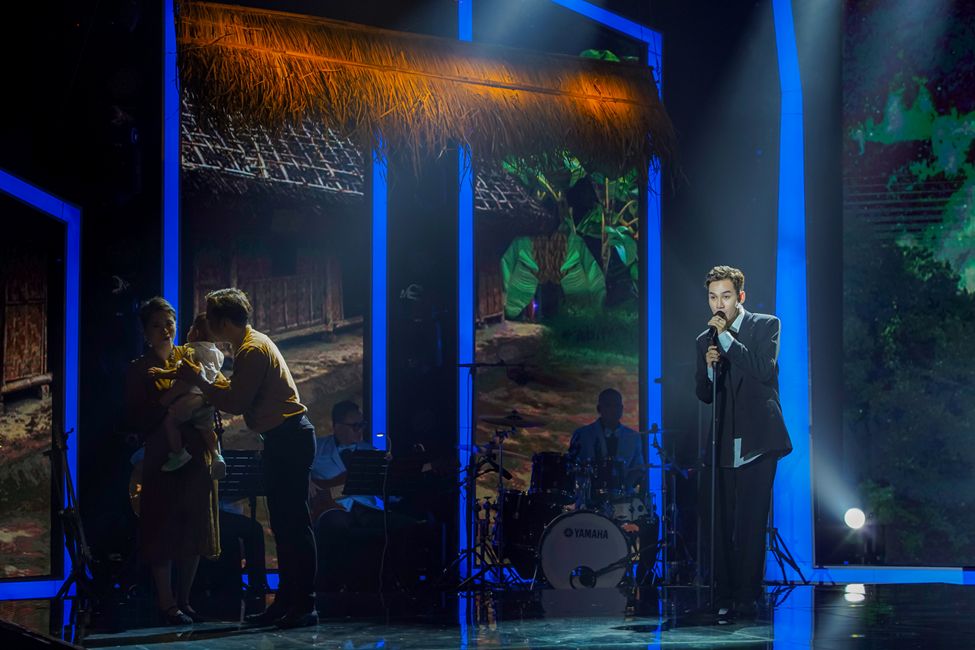 Ali Hoang Duong was also emotional when he first sang the meaningful lyrics in musician Minh Khang's new song " Không đâu hơn nhà ta" (Nowhere is better than our house). Surrounding him is a familiar story about families with children who go to school and work far away, and the number of times they return is decreasing. Ali seems to find himself in that story, especially when the mother calls to remind her son to return home soon, because his father is critically ill and nearly dead. The male singer's nostalgia for his father, who died 7 years ago, rushed back, causing him to cry and tell himself that he would be filial and he must cherish the luck of still having his mother by his side.
The emotions of the songs and the touching sharing made many viewers burst into tears. The immense mother's heart and the children's love for their mother touched the hearts of tens of thousands of viewers.
Dong Nhi and Hoang Bach are delighted to be a part of "Mother's dream"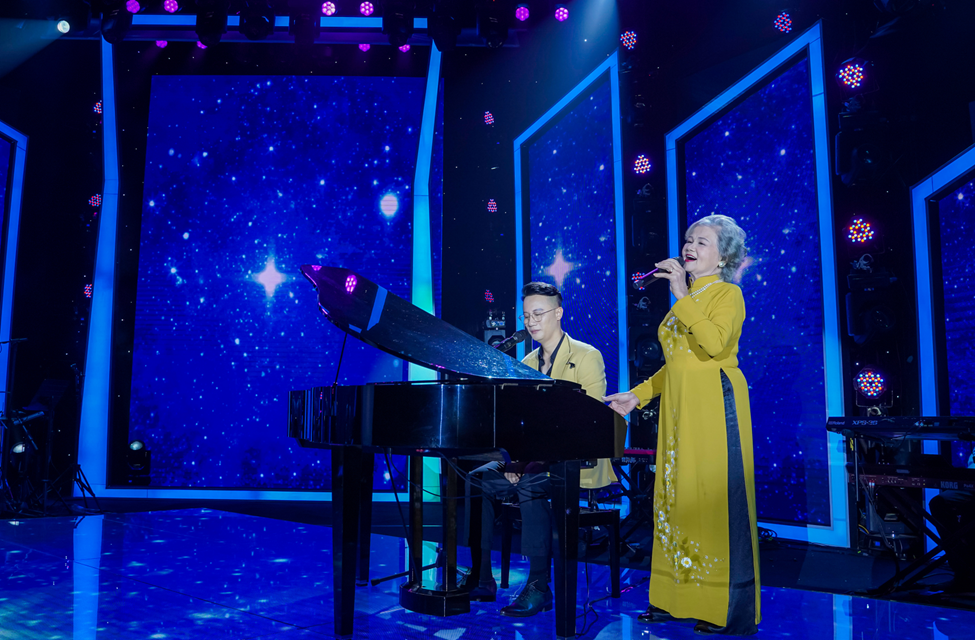 Hoang Bach no longer pursues the image of "a gentleman singing love songs" in the music night "Mother is Love," but becomes a child when he sings with his mother. The 42-year-old male singer himself accompanies the piano for his mother to sing the intro, leading into the chorus with singer Thuc An's high notes. Hoang Bach's mother, now 81, had stopped singing for many years to go backstage and raise three children through three resistance wars, but she still surprised the audience with her powerful voice.
The song "Mother's Dream" expresses the singer's mother and son's emotions, as well as the thoughts of many other parents and children. When Hoang Bach inquired about his mother's dream, singer Thuc An revealed that "the old wish has become a you." Raising nice and humble children has been her most important thought since becoming a mother, and she has never regretted that sacrifice. Being energetic on stage and fulfilling her passion for singing with her children in her final years was a blessing and a dream come true for her.
Dong Nhi, an 8X generation mother, also found harmony with singer Thuc An. She brought the song "Tiếng hát giữa khu vườn" (Singing in the Garden), a song about the joy of becoming a mother for the first time. The melodious song is like a song from paradise, exuding innocent  laughter of children and peacefully pouring sweet honey into the hearts of listeners.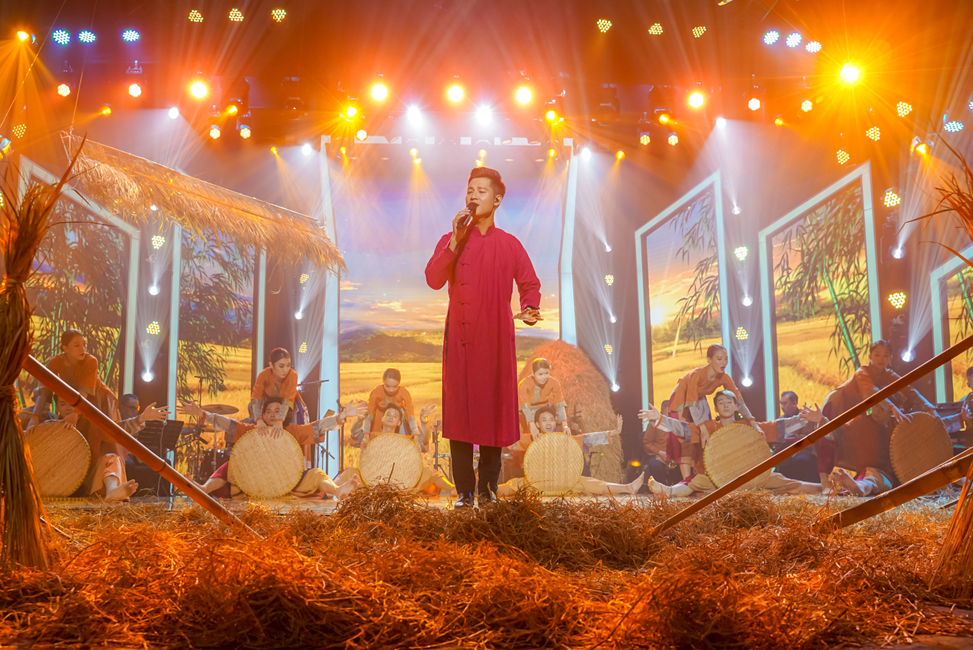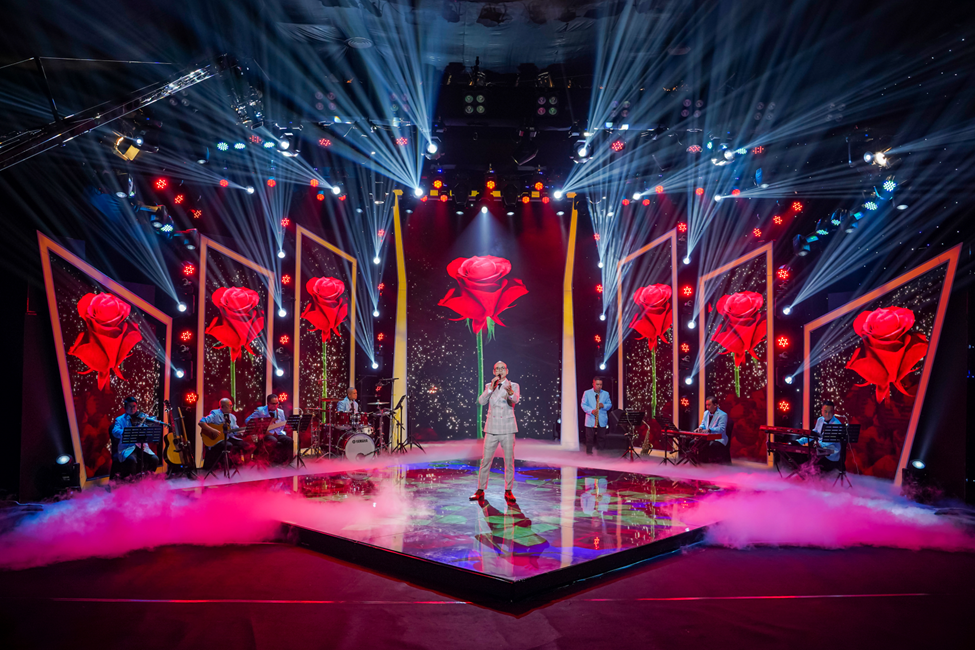 The stage "Mother is Love" also reflects each person's forgotten memories. The performance stage of the song "Country Mother" with straw mounds, a piece of rice drying yard, a rice sieve… reviving the entire childhood and making the audience 7x-9x reminisce is the highlight. Millions of red petals fell on the stage as Phan Dinh Tung sang "Bông hồng cài áo" (Rose in the shirt) along with a sad melody, fully expressing the feelings of loss of those who lost their mother.
"Mother is Love" is an annual program of Nguyen Hoang Group (NHG) aimed at educating students about gratitude and persistence with the philosophy of Humane education for students in the System. Through the program "Mother is Love" 2022, Nguyen Hoang Group inspires employees, students, sponsors, and partners to join forces to bring practical and meaningful gifts to mothers in need in many provinces and cities across the country. By the end of July 10, more than 2 billion VND had been donated to the website http://unghotinhme.nhg.vn/.