Runner-up Vu Ngoc Hoang Oanh is a TV Host, an active actress in numerous fields of art. Recently, she has officially signed to become an Investor and WLIN Partner of WLIN Global Holdings (WGH).
Having 16 years working in the field of arts with outstanding achievements, runner-up Hoang Oanh has decided to challenge herself in business when investing and cooperating with Women Leaders Global Holdings – WLIN Global Holdings (WGH). By this cooperation, she also wants to assert herself as a brave, financially independent woman.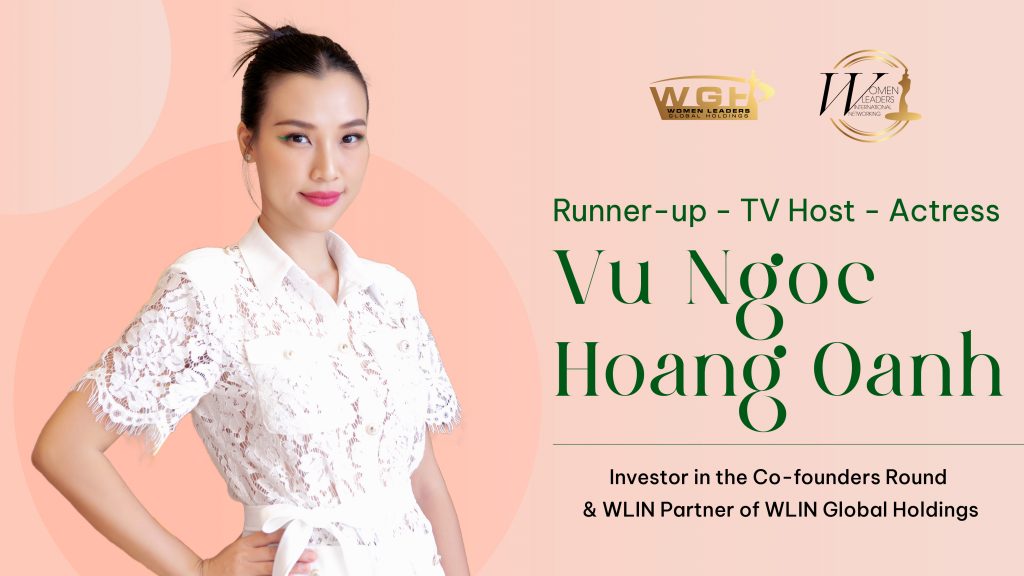 Female artists succeeded in many roles
By bravery, inquisitive and strong-willed spirit, runner-up Hoang Oanh has had a remarkable journey to become a professional TV Host. As an actress, a famous TV Host, she is known to be a successful artist in many fields and receiving a lot of attention and love from fans. Not only owning a beautiful appearance (Not only being attractive with her appearance) , Hoang Oanh also impresses the audience by her graceful and brilliant TV Hosting style. Besides, her natural performance (acting) has helped her achieve multiple outstanding works in the field of acting (filming), and evoked a wide range of emotions to the audience through many famous movies such as: Tháng Năm Rực Rỡ (Go-Go Sisters), Ước hẹn màu thu (Autumn Promise), Bộ ba rắc rối (Triple Troubles), Cha rơi (The Father), Hồn đá (Spirit of a Rock), Thảm đỏ (The Red Carpet), Chuyện ba cô nàng (Story of The Three Girls)…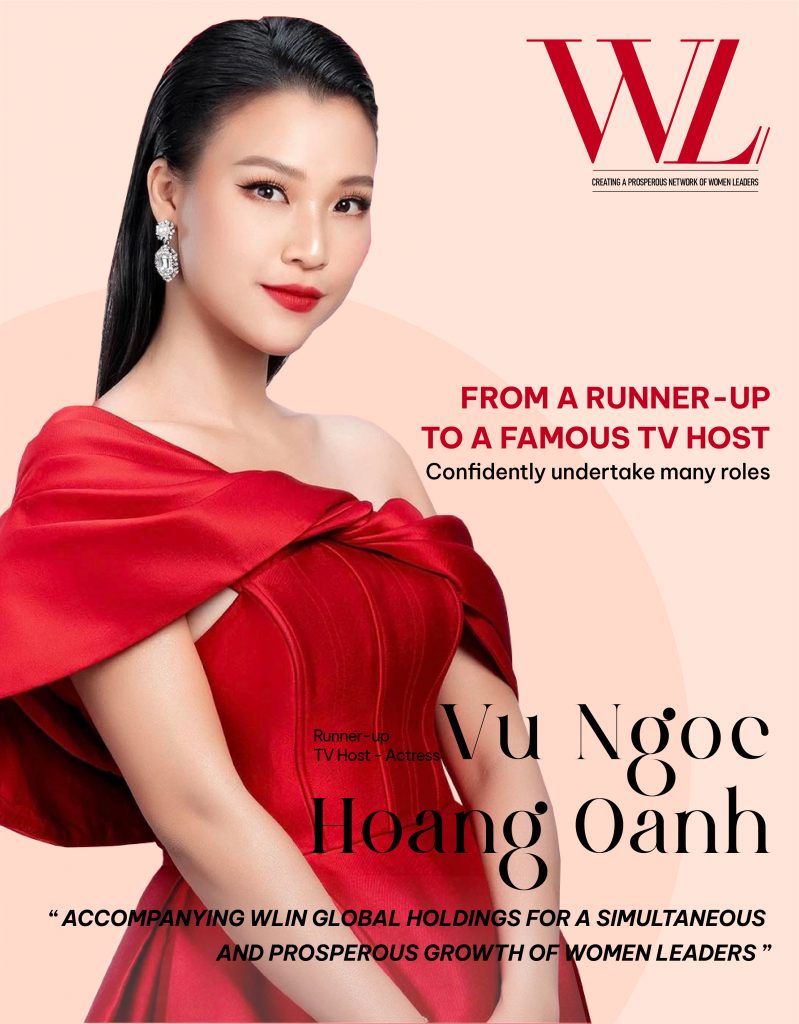 In addition, Hoang Oanh is awarded prestigious honors such as Miss Enchanted of Miss Sport 2012, 1st prize of Top Girl 2012, 1st Runner-up of Miss Photo 2012, 3rd prize of The TV Host 2013. In 2015, she was nominated for the "Favorite Female TV Host Award" at the HTV Awards.
With the dedication for the work and "saying no" to scandals, Hoang Oanh is loved by audiences and friends in Vietnamese showbiz. She is mother to a lovely baby boy.
Accompanying WLIN Global Holdings as an Investor & Partner for a simultaneous and prosperous growth
Not only succeeding in her artistic path, with her visionary, brave attitude and mindset of a modern woman, Hoang Oanh yearns to learn business experiences to be financially independent. Therefore, the actress has considered and decided to join WLIN Global Holdings as an Investor and WLIN Partner.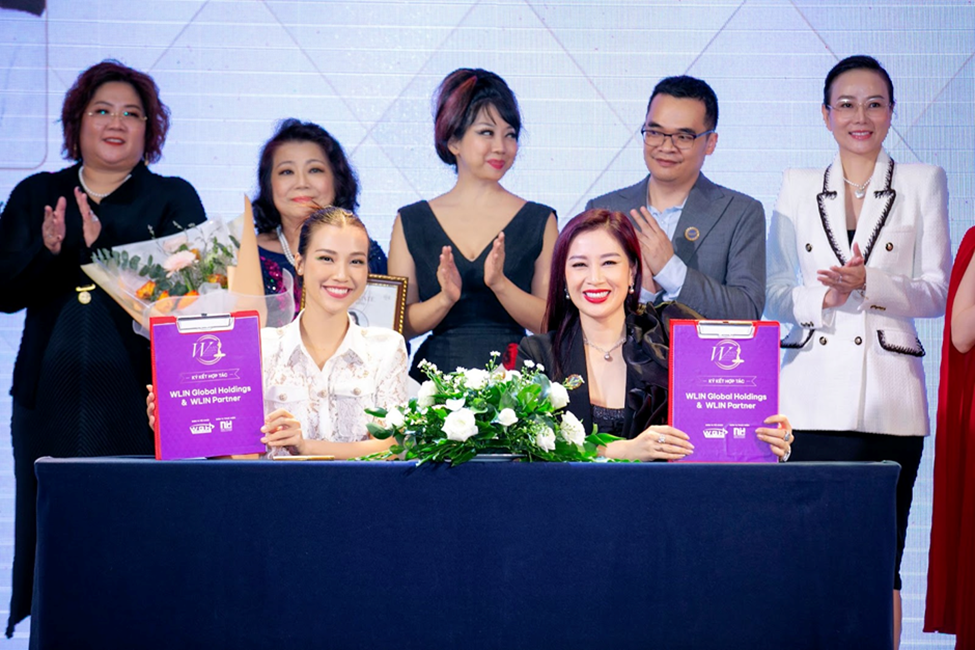 On June 25, 2022, at the "The Introducing WLIN Partners and Reporting the Results of the 1st General Meeting of Shareholders" event, with the mindset of a modern woman who has big ambitions and dares to challenge, Runner-up – TV Host Hoang Oanh has officially signed to become an Investor and WLIN Partner. It is also an event in the series of The Journey to Find Top 100 International Outstanding Vietnamese Women Leaders 2022 – organized by WLIN Global Holdings.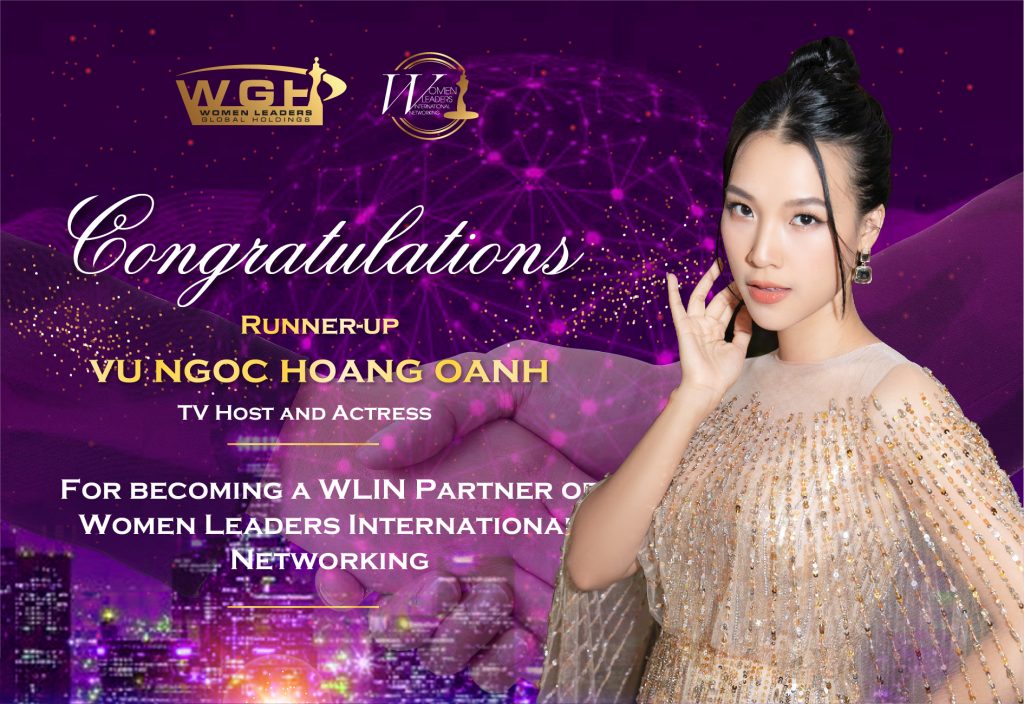 Sharing the reason for accompanying WLIN Global Holdings, actress Hoang Oanh said: "The business world is still completely new to me, but I am looking forward to receiving support and guidance from my WLIN Global Holdings brothers and sisters in order to learn and do better for the potential development roadmap. Now that I'm a mother, I've seriously considered the business field so that I can be financially independent and provide the best possible environment for my child. I want to use the experiences I gained while engaging in art activities and the knowledge I gained from WLIN to bring the most value to myself and the community around me."

When first starting out in business, actress Hoang Oanh has made a very wise choice, which is to join a talented and compassionate environment of Women Leaders .With the mission of "Creating a prosperous network of female leaders", WLIN Global Holdings (WGH) will be a solid fulcrum for the female MC to develop into a new level, supported and accompanied by women in WLIN. With many big goals for the future, and a strong, multi-talented, and brave demeanor, hopefully, TV Host Hoang Oanh will accompany, develop and successfully connect with the community of female leaders in WLIN Global Holdings as a Co-Founder and WLIN Partner for mutual prosperity.