Dr. Ly Thi Mai, known as the "Friend of Vietnamese Families," is a psychologist with more than 30 years of experience in providing mental consultation and therapies. She is also a member of the Consulting Board of WLIN Global, Women Leaders International Network – a network focusing hard on completing the mission of creating a prosperous ecosystem of women leaders. Dr. Ly Thi Mai has had some remarks in advance of the Top 100 International Outstanding Vietnamese Women Leaders 2022.
I am honored to be a companion of Dr. Nguyen Thu Huong since 2013 – the very first step of WLIN Global establishment. I joined the network because I adored this young, intelligent, and modern woman with a great strategic vision to gradually gather and build the network that is attracting more and more national and international members, with the goal of the advancement of women.
A successful lone wolf does not exist. We necessitate organizations to assist and update us with the energetic era while remaining practical for Vietnamese businesswomen to gather and develop themselves further while also contributing to creating a prosperous society.
Before the occurrence of the TOP 100 International Outstanding Vietnamese Women Leaders 2022, as a member of the Award Advisory Council, what do you think about the nominations in the event happening on October 28th at HCMC?
I'm delighted to be a part of the Top 100 International Outstanding Vietnamese Women Leaders 2022 event. The event will undergo significant changes this year, both in terms of organization and nomination categorization. With five apparent criteria, the event requires each nomination to be a successful business name, as well as make positive contributions to the community and the development of the WLIN.
However, as a consultant, I sense the confidence, talent, and energy of businesswomen when I interact with each nomination. They completed two missions at the same time: caring for their family and growing their business, both in challenging and advantageous times. Despite the difficult circumstances, they all share a passion for their work, a desire to constantly affirm and improve their own values, and a desire to integrate into the global market.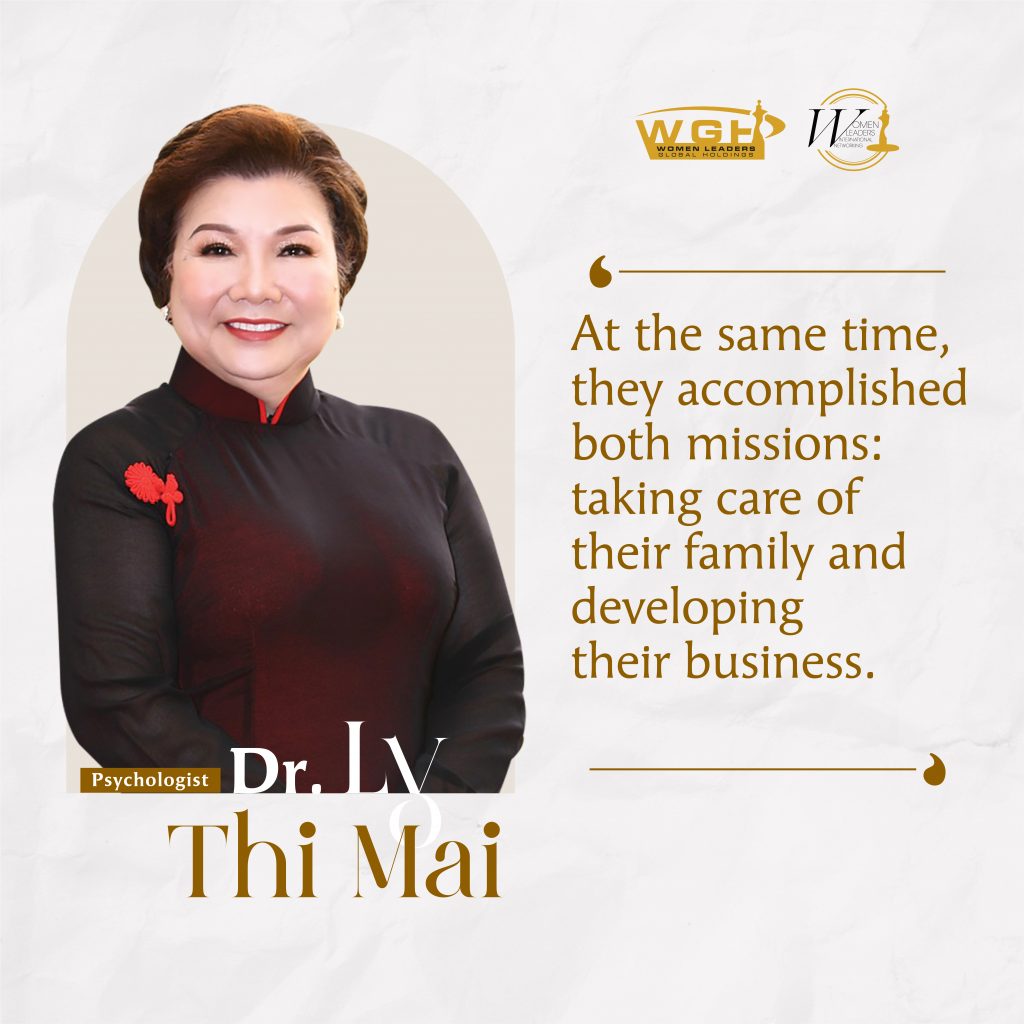 Our nominees appear to have a lot of responsibilities. What, in your opinion, drives these women leaders to have such a strong presence?
The strength of these women leaders perhaps comes from following factors and inspirations:
They are truly experts in their profession.
They are delighted in their own way.
They contribute the best to WLIN Global and to the national and international communities.
They really adore the team and the network they have trusted.
I am proud of the sustainable connections of WLIN Global.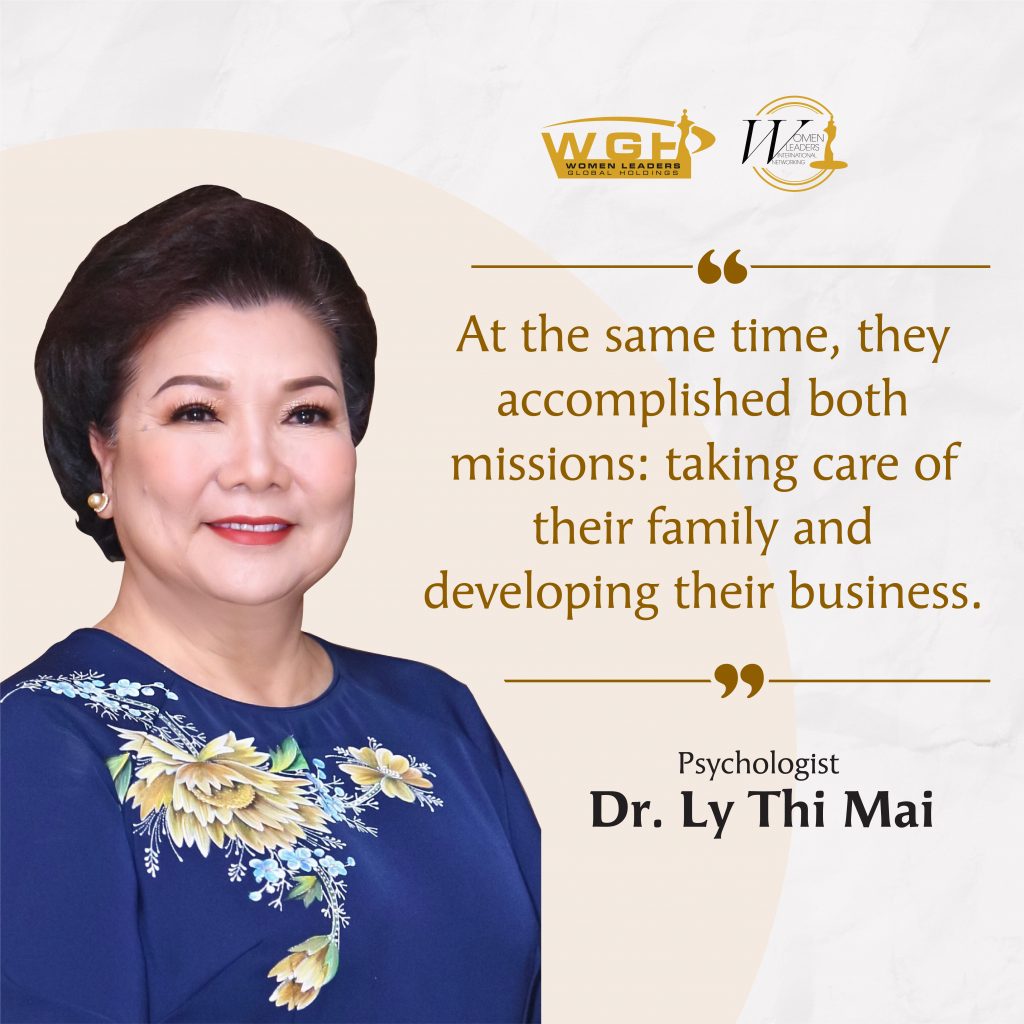 Do you have any words for the upcoming Top 100 International Outstanding Vietnamese Women Leaders 2022?
I believe that with the professional and scientific organizing and orientation, the event will be a great success.
The network of WLIN Global will unite to create a progress, healthy, and civilizing ecosystem for both us and our younger generations: This success will be the foundation of the next successes. That is also the mission of WLIN Global.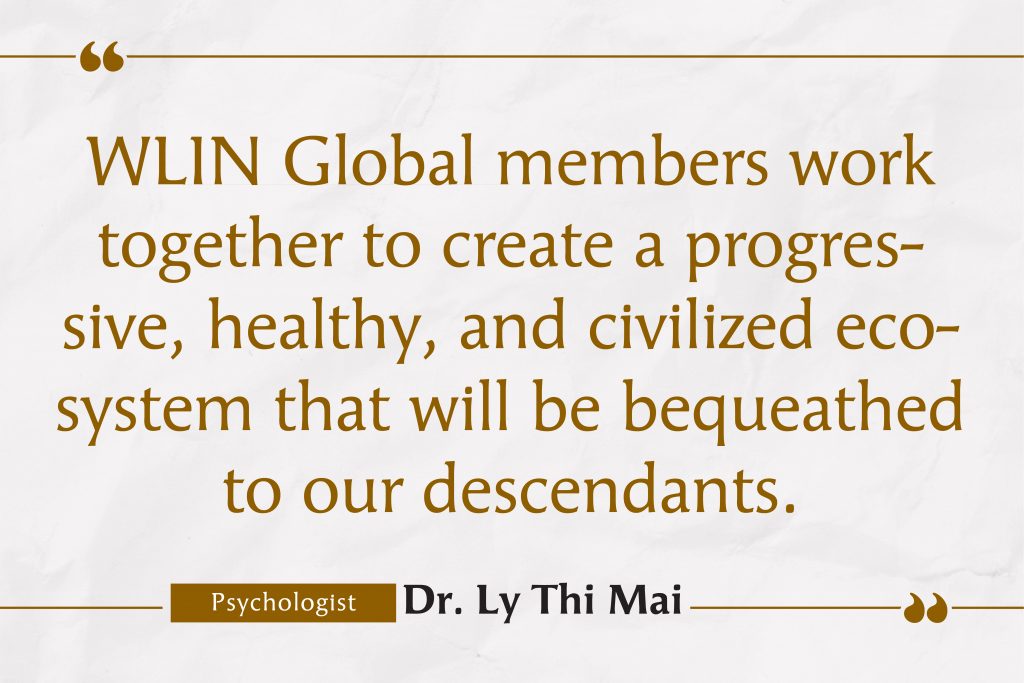 I wish that the event can accomplish the meaning and the value they expect in advance. This Top 100 International Outstanding Vietnamese Women Leaders 2022 will pave the way for the later outstanding of talented, and intelligent events.
I wish that WLIN Global will always be joyful, and beautiful!
Sincerely thank you for your profound sharing, Dr. Ly Thi Mai!