Mrs. Ton Nu Thi Ninh, Diplomat and Chairwoman of the Ho Chi Minh City Peace and Development Foundation, recently shared her profound thoughts with businesswomen of the WLIN Global network about the position, role, and influence of female leaders in the new era during a seminar on "Women Leaders – The Power of Community Influence."
Not only carries the insistent spirit of a diplomat who has held key positions, but Ton Nu Thi Ninh also displays the delicate side of a Hue woman, who uses a gentle and graceful manner to effectively solve all problems.
A credible and distinguished diplomat
Born in Hue City, Thua Thien Hue Province, Mrs. Ton Nu Thi Ninh is a descendant of the Nguyen royal family. She used to study at the University of Paris and the University of Cambridge. Prior to and after returning home in 1972, she participated in Vietnamese political activities as a diplomat and an interpreter for many Vietnamese leaders at the time.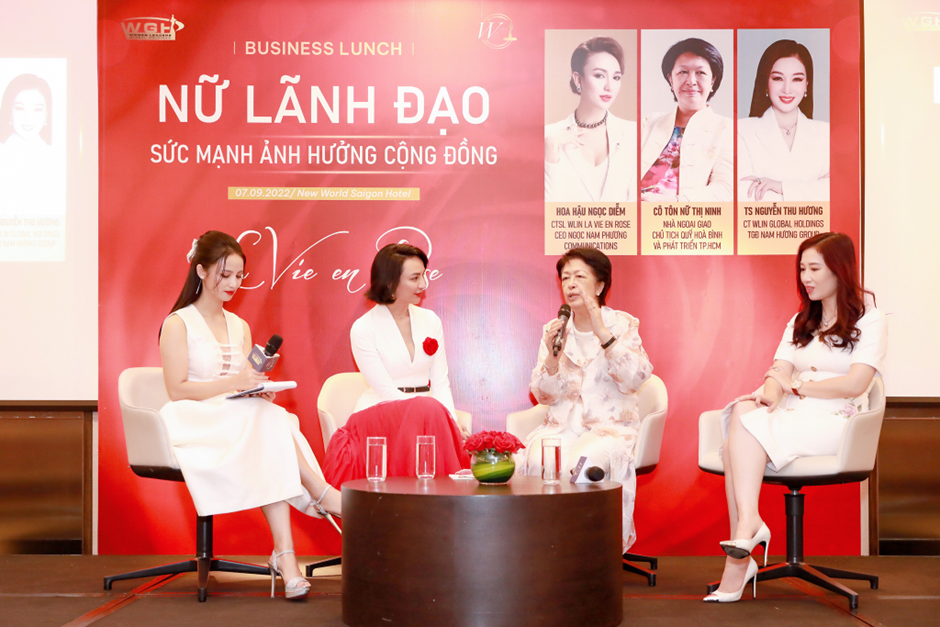 Working with senior leaders has provided Mrs. Ninh with a wealth of valuable experience. She is the head of the Vietnamese delegation to the European Union in Brussels (Belgium). Her knowledge and extensive life experience have contributed to her reputation as a cultured individual. In seminars, she always conveyed her thoughts through sharp conclusions and an eloquent style of presentation based on doctorate degrees, a "noble" English accent, and high-class expressions of the French language.
Women of the new era and the WLIN Global Network
"Vietnam has made significant strides in empowering women, but only in the private sector. There is still a massive disparity in the promotion and development opportunities for women leaders in the state-owned enterprise sector. Women today, however, have been gradually embarking on essential work to develop the country's economy, inheriting the generosity and strength of previous generations. Despite the fact that it requires more skills than in the past, modern women have made significant and proud contributions based on their own strengths." – Mrs. Ton Nu Thi Ninhshares about the position and influence of women in the new era.
As an illustrious diplomat, she has accessed many organizations, including organizations for women, but with WLIN Global, Mrs. Ton Nu Thi Ninh shares a strong bond with the network. She stated that, as the world has become more globalized, women have always been the outstanding and prominent class among entrepreneurs in the integration segment for development.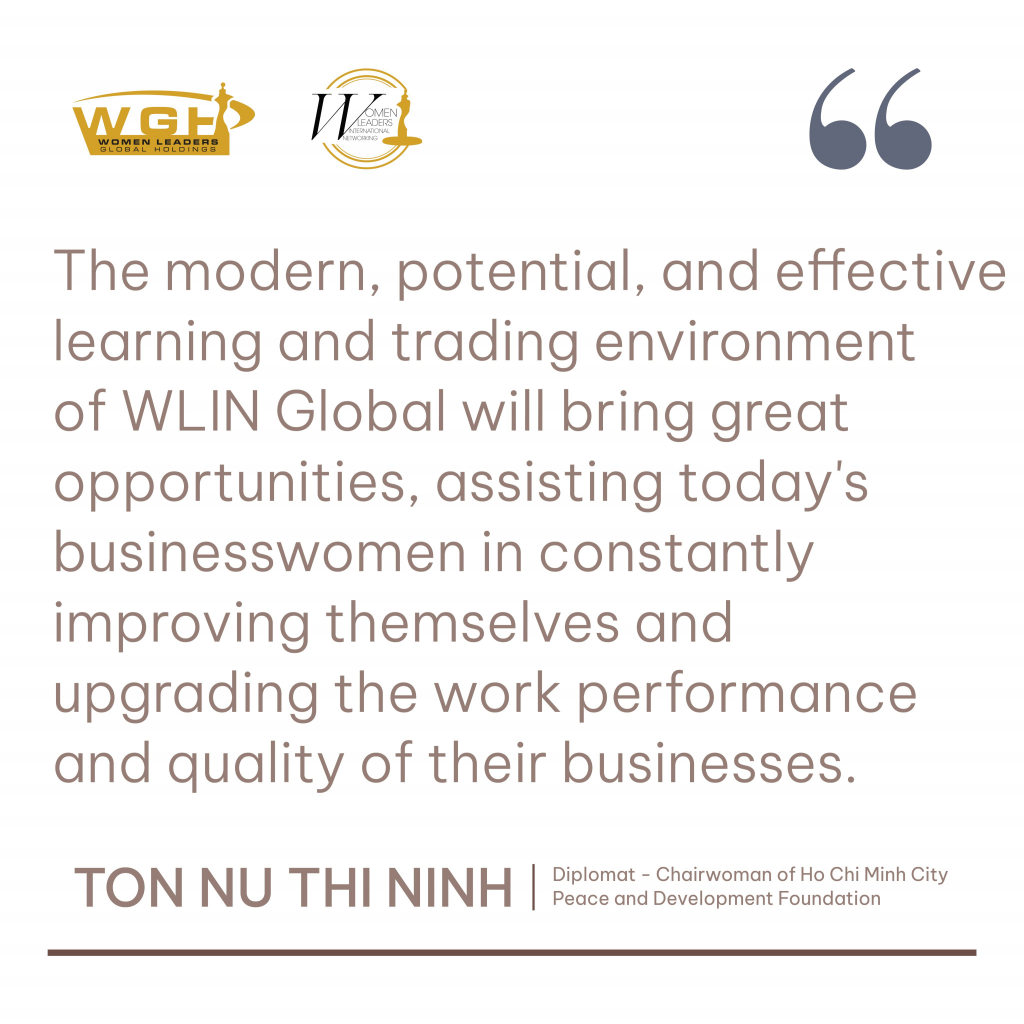 Joining the trend of intersection and access to all industries of society, the proactive, dynamic, and creative businesswomen of the WLIN Global network will be the key to opening up opportunities to connect faster and more deeply with the global business community. The modern, potential, and effective learning and trading environment created by WLIN Global will bring great opportunities, helping today's businesswomen constantly improve themselves and upgrade the quality and business work performance.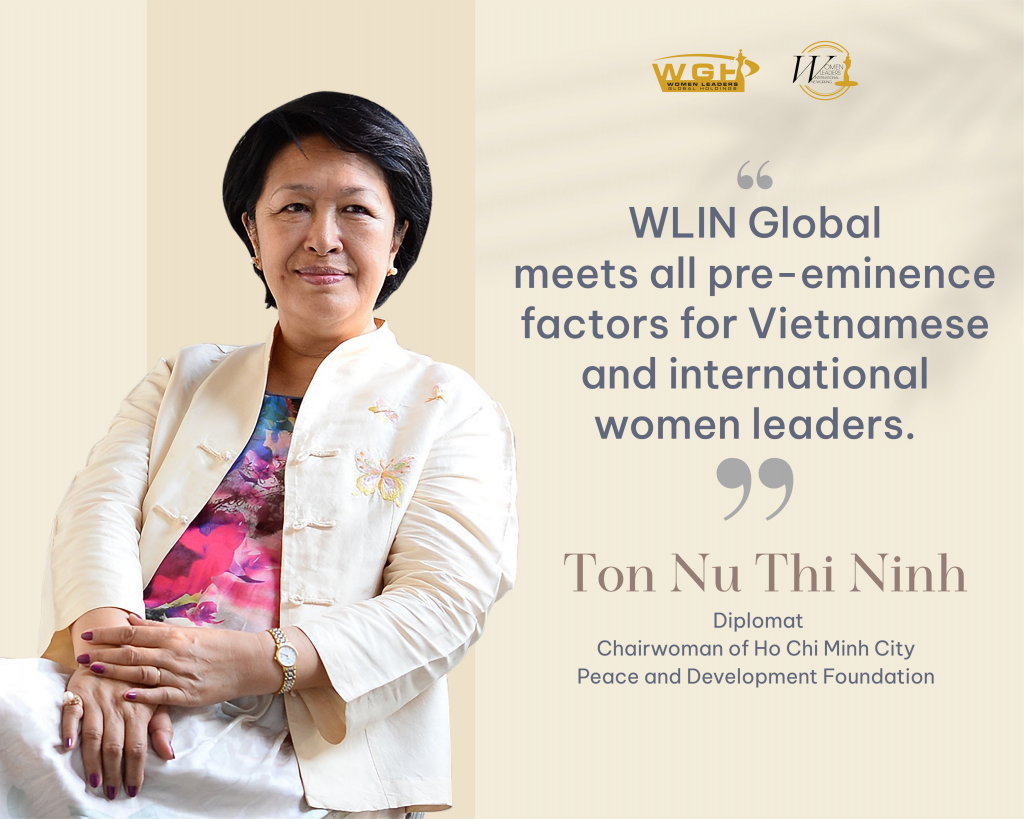 The diplomat also shared with WLIN Global's female leaders that, while affirming personal brands, positions and titles can serve as a beautiful piece of clothing. It is not recommended to rely on it too heavily. Let your core values shape your personal brand. Furthermore, despite being at any age, you should not limit your choice and development. When you are in a position of leadership, use more soft power to lead your business and family.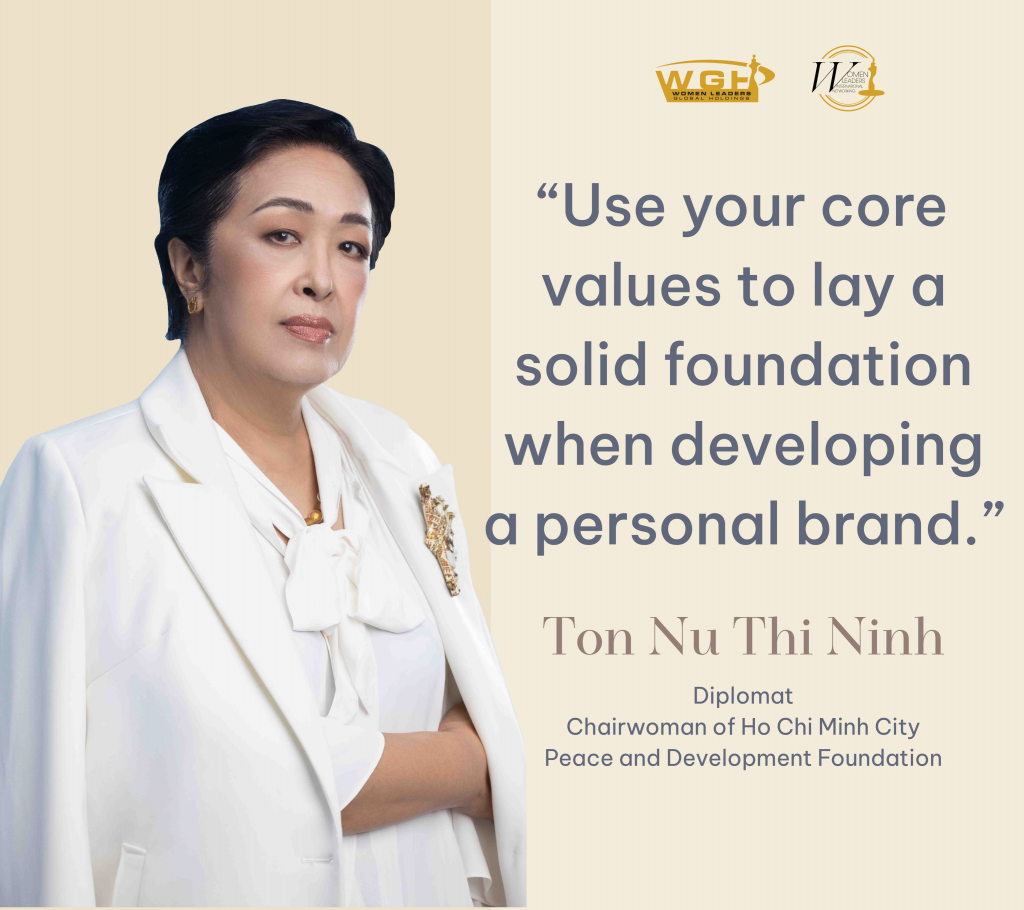 Top 100 International Outstanding Vietnamese Women Leaders 2022 in the eyes of a diplomat
As one of the influential speakers with great contributions to society, Mrs. Ton Nu Thi Ninh highly appreciated the event. She said that the Top 100 International Outstanding Vietnamese Women Leaders 2022 will be an opportunity for WLIN Global members to cultivate the confidence of a businesswoman, and contribute to spreading the power, beauty, wisdom and sincerity of Vietnamese entrepreneurs in general and Vietnamese businesswomen in particular. Not only that, the award is also a great opportunity for women entrepreneurs to assert their bravery in today's competitive market.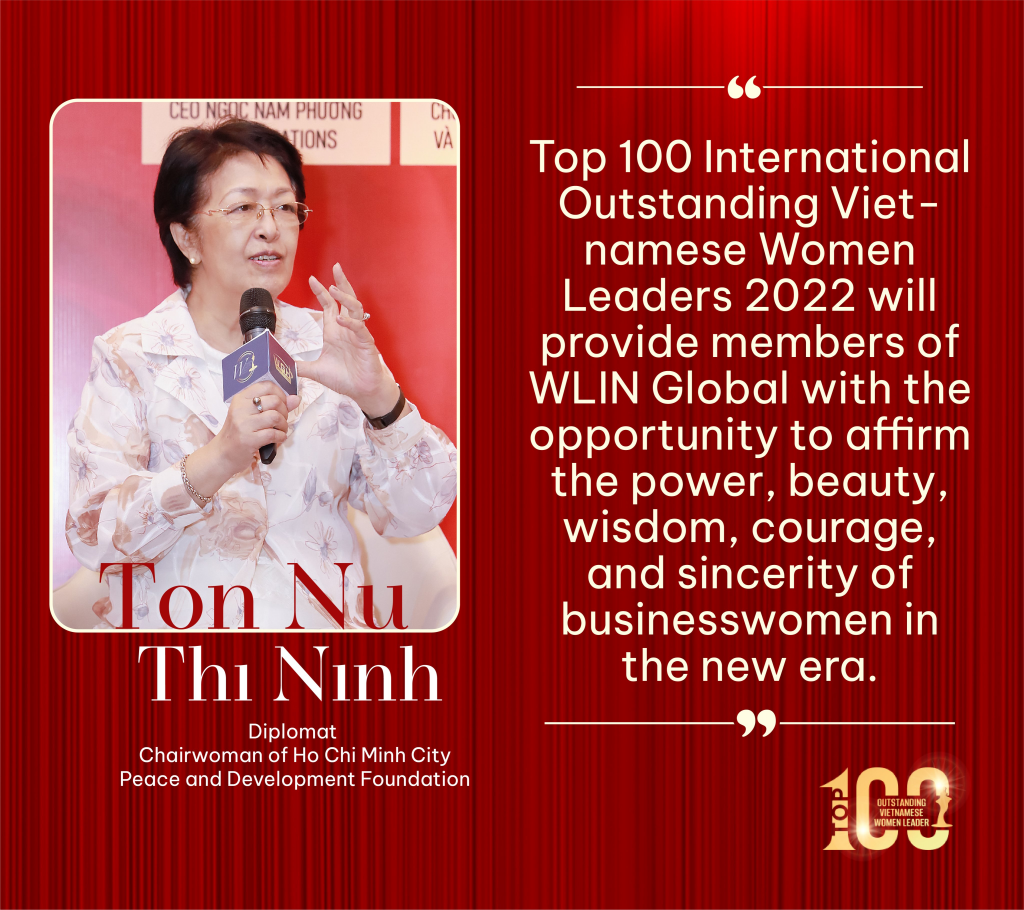 The journey to find the Top 100 International Outstanding Vietnamese Women Leaders 2022 is continuing to take place globally. Please join the event to nominate others or even yourself, and vote for prominent names and potential partners to accompany the award.
In addition to the opportunity to shine and build a top-notch branding image for female business leaders, the international-scale program is also an opportunity to promote brands, services, effective products, and to connect trade across borders.
You are invited to register to nominate, accompany and participate in the Top 100 International Outstanding Vietnamese Women Leaders HERE.
The event will take place at:
White Palace Convention and Event Center, 108 Pham Van Dong Street, Hiep Binh Chanh Ward, Thu Duc District, HCMC
Time: October 28, 2022
TOP 100 INTERNATIONAL OUTSTANDING VIETNAMESE WOMEN LEADERS 2022
Organizers: WLIN Global Holdings, WLIN Global
Produced by: WMedia Agency
Companion Units: WAcademy, Women Startup, WService
Media Sponsors: Women Leader Magazine, Business Style Magazine, Phu nu hien dai Magazine, Doanh nhan & Doi song Magazine, The gioi van hoa Magazine, The gioi nguoi noi tieng Magazine, Nhip cau dau tu Magazine, Goldsun Media, HiTV, Invest TV, Washington Morning Magazine
CONTACT INFORMATION:
Hotline: 0938 201 299
Facebook: WLIN GLOBAL HOLDINGS
Website https://www.wlin.com.vn/ Email: info@wlin.com