Woman Leader Nguyen Thi Thu Trang is the Chairwoman of Thingo Group Recently, she has decided to accompany WLIN Global Holdings as a WLIN Partner and Founder of WLIN Social Connect.
Thingo Group is a consulting corporation specializing in online business with numerous areas such as production, trade, fashion, beauty, health care services… Under her  brilliant leadership, Ms. Nguyen Thi Thu Trang has led Thingo Group to thrive and now she is a main shareholder of many reputable companies in the market.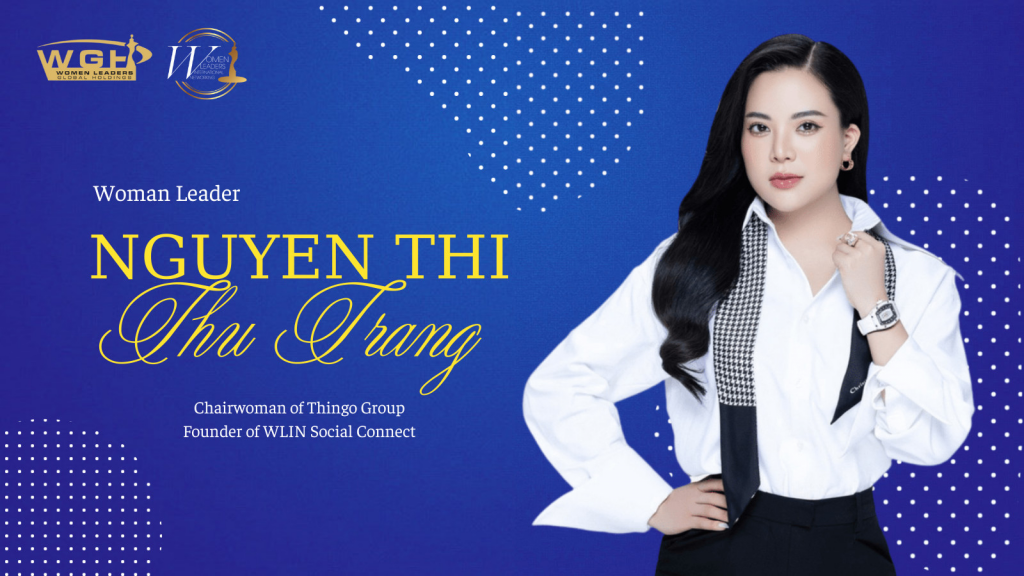 As the Chairwoman of Thingo Group, which specializes in investing in online business in many fields of activity, woman leader Nguyen Thi Thu Trang is known as a pioneer in applying 4.0 technology platform to the development of the Vietnam business market. Businesswoman Nguyen Thi Thu Trang always carries with her the mission of leading Thingo Group to become a thriving and influential investment corporation, making great impacts on Vietnam and neighboring countries, creating profits to investors, and contributing to economic growth.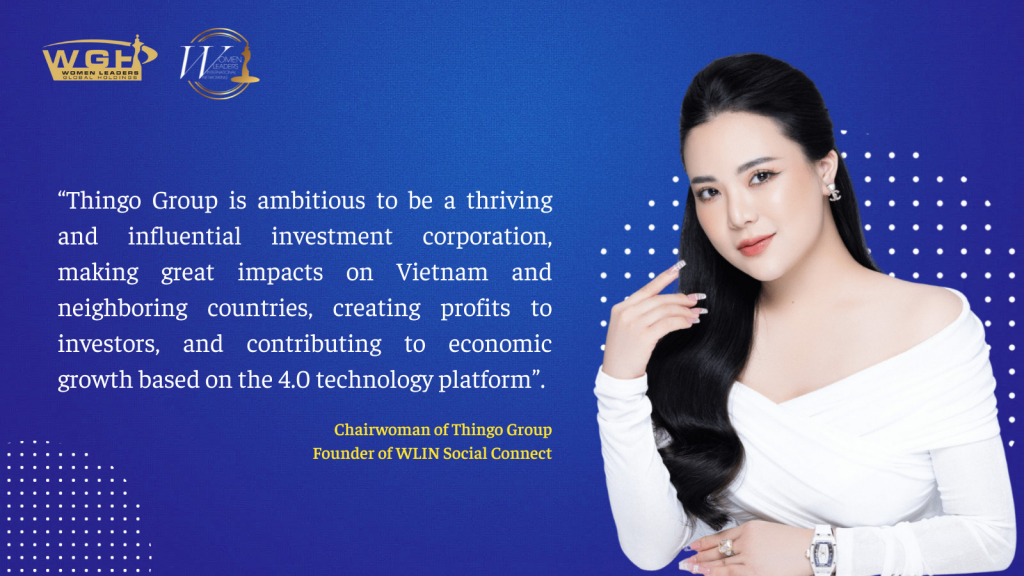 Thingo Group, under the leadership of Ms. Nguyen Thi Thu Trang has invested in many fields. In terms of fashion, she understands the need for women to want to wear beautiful and suitable clothes for themselves, so a series of fashion brands were launched by Thino Group such as DEAM, DEAM By Kye, Rinpoche, DEAM Diamond… Regarding cosmetics, she knows that skin and face are two extremely important things to women, so she decided to invest in modern manufacturing lines with rare natural ingredients and co-develop with many leading countries in beauty technology such as Korea – A cosmetics paradise. In addition, she produces beauty products distributed by 3 brands GHB Corporation, True Natural and THD Cosmetics under Thingo Group, which are very trusted and favored by young people. For health and beauty care, Thingo Group does not only stop at cosmetics, but also expands into functional foods, as a unit of research, production and supply of quality functional products. These products are guaranteed with clear origin, carefully censored for standards and ingredients to help customers take comprehensive care of both the outside and inside of the body. In addition, Thingo Group also invests in many other fields such as event organization, entertainment, media,… and has achieved much success.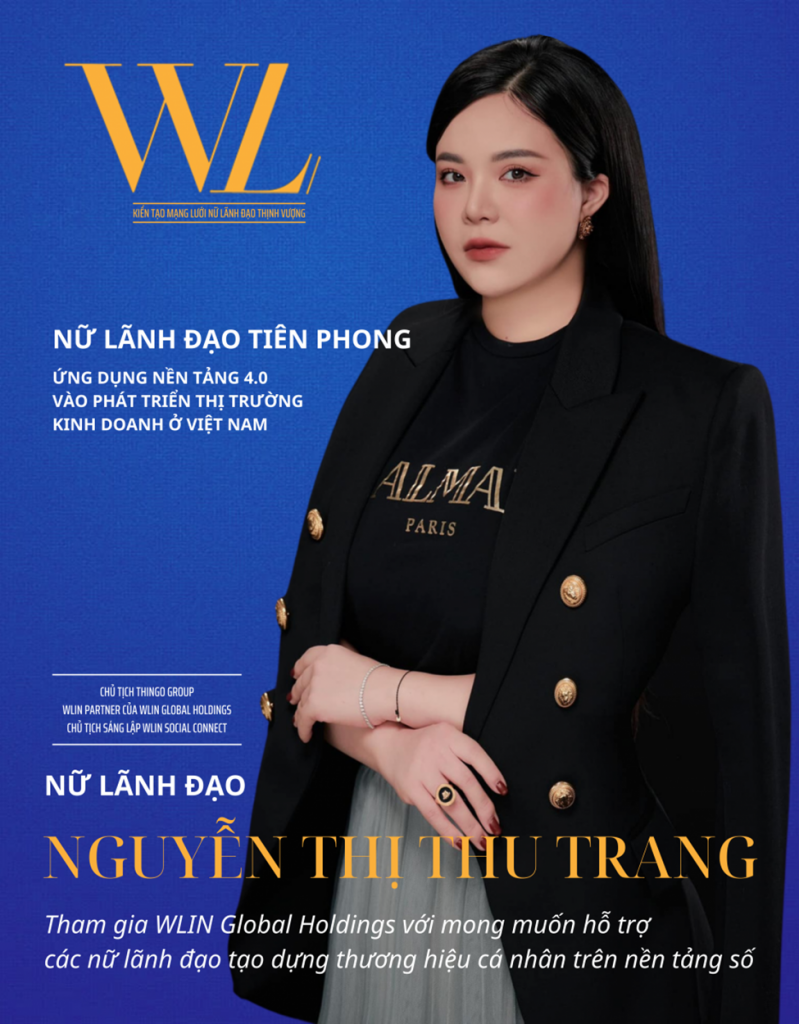 The woman leader who wishes to spread positive energy to the community
Sharing her experiences with many difficulties and failures in her career, to be able to achieve as much success as she is today, she has lived with the view that everything happens for a reason. Thanks to the mindset, she could get up and start all over and over again. Therefore, when knowing women who can't pick themselves up after difficulties, or they are too reluctant to search for life-changing opportunities or they underestimate themselves, Ms. Thu Trang feels that she wants to give them a "fishing rod" and guide them to use it and seize life-changing opportunities, so they can be more confident, more successful. She said: "I'm just an ordinary woman with limited abilities, so setting a goal of supporting everyone seems impossible to me. However, if we have the chance to meet, I hope to bring some values, even if it was just some trivial mental support. From the bottom of my heart, that's what I aspire to do."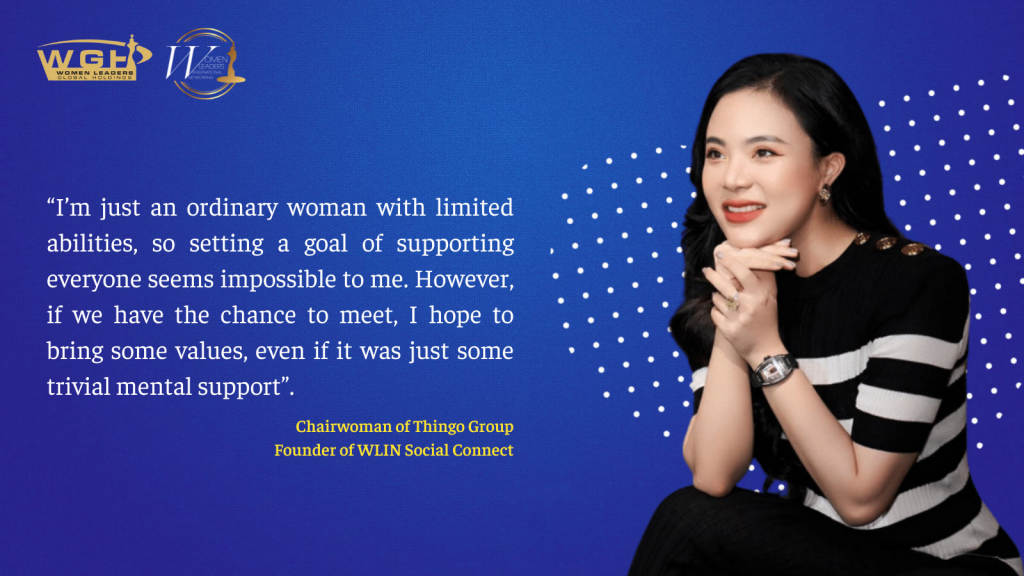 With the desire to spread positive energy to people around, Ms. Nguyen Thi Thu Trang also regularly organizes and participates in many charity programs, supporting, helping and giving gifts to people in different areas. She also takes time to visit and give gifts to underprivileged children in shelter centers or classes of love.
Becoming a WLIN Partner with the hope of supporting women leaders establishing personal brands on digital platforms
As a talented woman leader and a lover of helping and supporting the community, Ms. Nguyen Thi Thu Trang always wishes to be able to contribute to building and creating a community connecting women leaders for co-development. Therefore, after some time researching, she became interested in the goals and mission and realizing the effectiveness of the WLIN Global Holdings model, woman leader Nguyen Thi Thu Trang has decided to become a WLIN Partner. On August 26, 2022, Ms. Nguyen Thi Thu Trang signed a contract with Dr. Nguyen Thu Huong – President of WLIN Global Holdings to officially become WLIN Partner and concurrently the founder of WLIN Social Connect Club. She hopes to join hands to the journey towards the goal of IPO 2026 and creating a prosperous community of women leaders.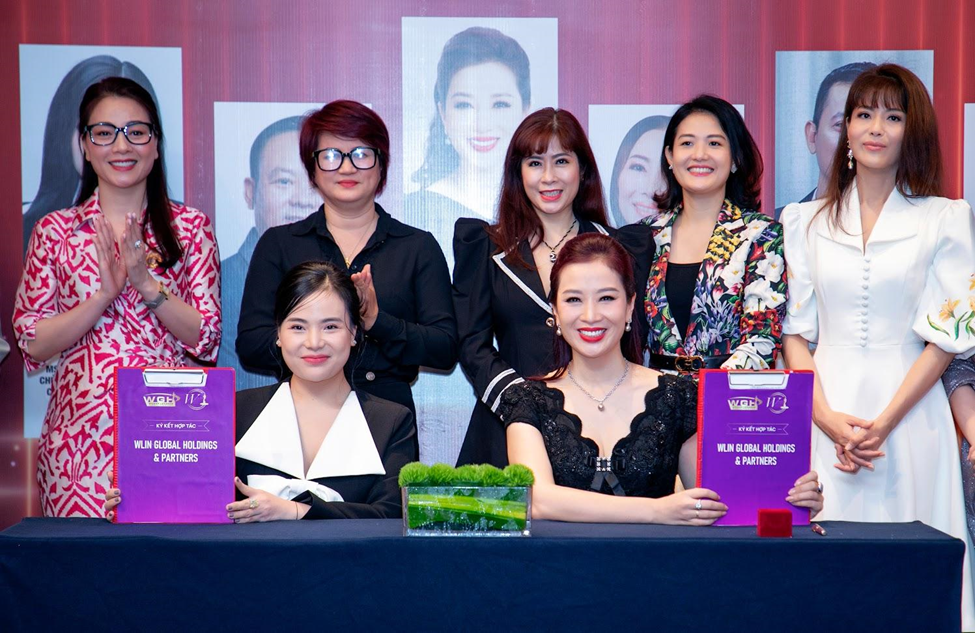 Sharing her decisions to accompany WLIN Global Holdings, Ms. Nguyen Thi Thu Trang said: "As a woman leader, upon becoming a WLIN Partner, I want to be able to join hands with the members to create a successful and happy community for women leaders."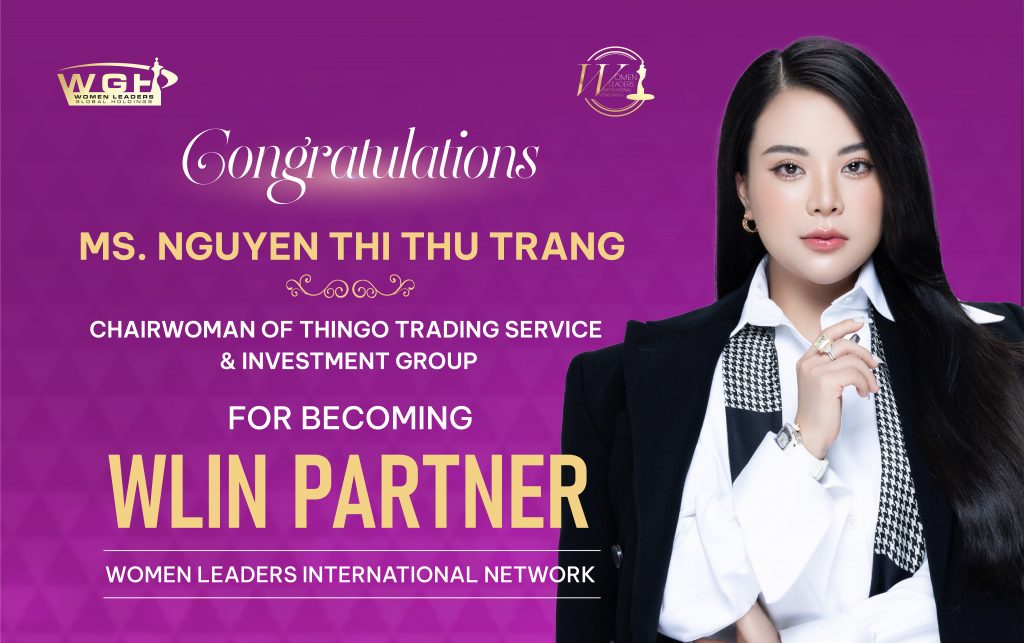 As the Founder of WLIN Social Connect, Ms. Nguyen Thi Thu Trang said: "With the advantage of doing business and investing on platform industrie 4.0, Thingo Group and WLIN Social Connect wish to present experiences, capabilities and values to support members in the WLIN Global Network and WLIN Social Connect during this era of digital transformation, as well as applying digital technology in business, hence creating values, establishing personal brands on digital platforms."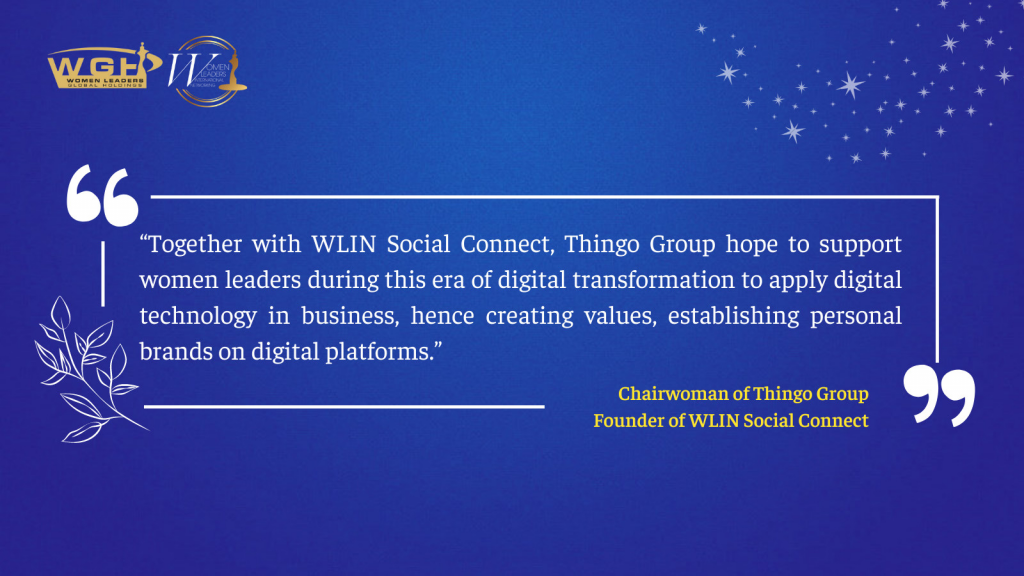 We believe that with her bravery, brilliant leadership, and experience in digital transformation, woman leader Nguyen Thi Thu Trang will accompany WLIN Global Holdings to support other women leaders to build solid businesses in the digital platform and join hands in the common development of WLIN Global Holdings.