Prof. Caroline Makaka, Chairwoman of LOANI, is well-known for her commitment to community campaigns. As a speaker on the eve of the program The Top 100 International Outstanding Vietnamese Women Leaders in 2022, she expressed her admiration and support for women's involvement and influence in the new era.
Prof. Makaka, You have been known for many years and have made significant contributions to the purpose of life support for children and women in general. What do you think about the current state of women's influence in the new era?
War, unemployment, and economic recession have gradually become major challenges for humanity over the years. In such a situation, the fact that women start and succeed in business has created important pieces, bringing long-term balance to the community and society, nurturing peace, and thus developing the global economy.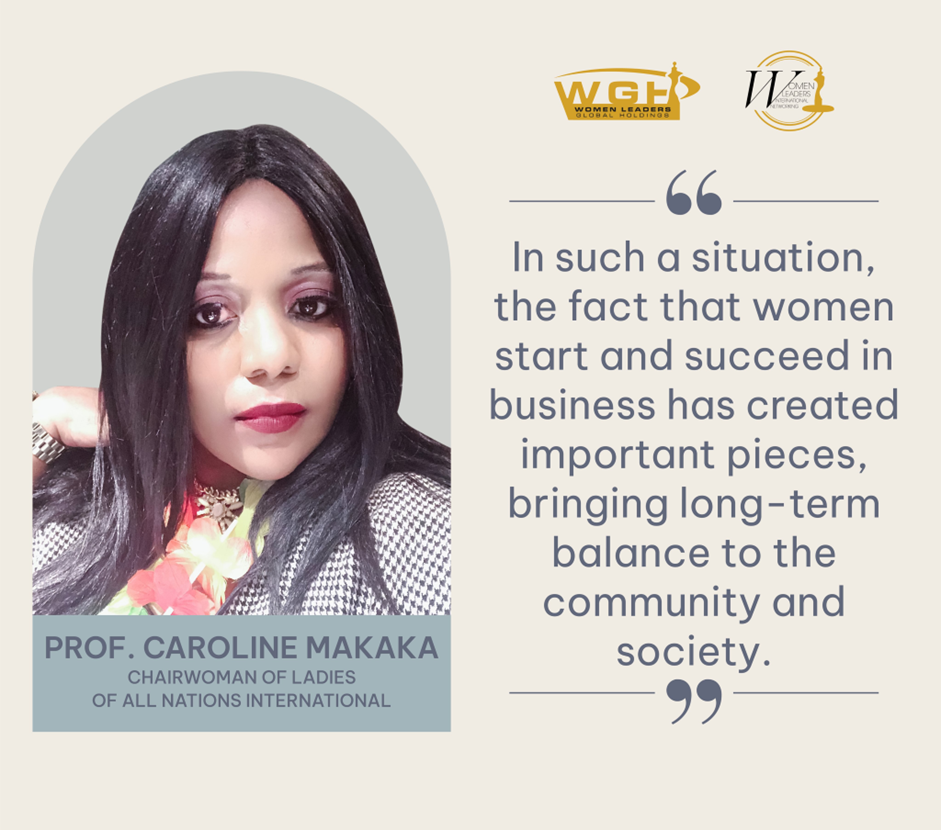 After many years of devotion to supporting women, how do you evaluate the advantages and challenges that women face today?
Poverty, prejudice, cultural norms, and practices are major impediments to women touching an ideal educational environment. When we interview cases of girls who are not receiving a good education, we hear about poor infrastructure, violence, and fragility. It is regarded as the most challenging obstacle that women must overcome.
There is, however, no greater advantage than having access to an infinite source of knowledge. Education is the most powerful means of empowering girls and women, protecting them from violations of their human rights, as well as a positive force for change in the quest for a more sustainable world.
The world is witnessing a rise in the number of outstanding female leaders. What advice do you have for future female leaders to achieve success and long-term development based on your experience?
Fame and success frequently go hand in hand. It allows entrepreneurs to have an impact on society. As a result, it is critical that we have consistent actions and words that are in compliance with the law. Following that, once you have established your own business, women entrepreneurs should contribute to the community's construction and development. Regardless of cultural, religious, or racial barriers, focus on your strengths.
Ms. Makaka is also a member of WLIN UK, a club of the Women Leaders International Network – WLIN Global. Could you please explain why you decided to join?
The WLIN Global Network is a shining example of the path to a more prosperous community. Female business leaders will have many opportunities through WLIN Global to help businesses grow, share, support, and encourage each other to develop, bringing good values to society. Because of these wonderful things, I decided to join the network.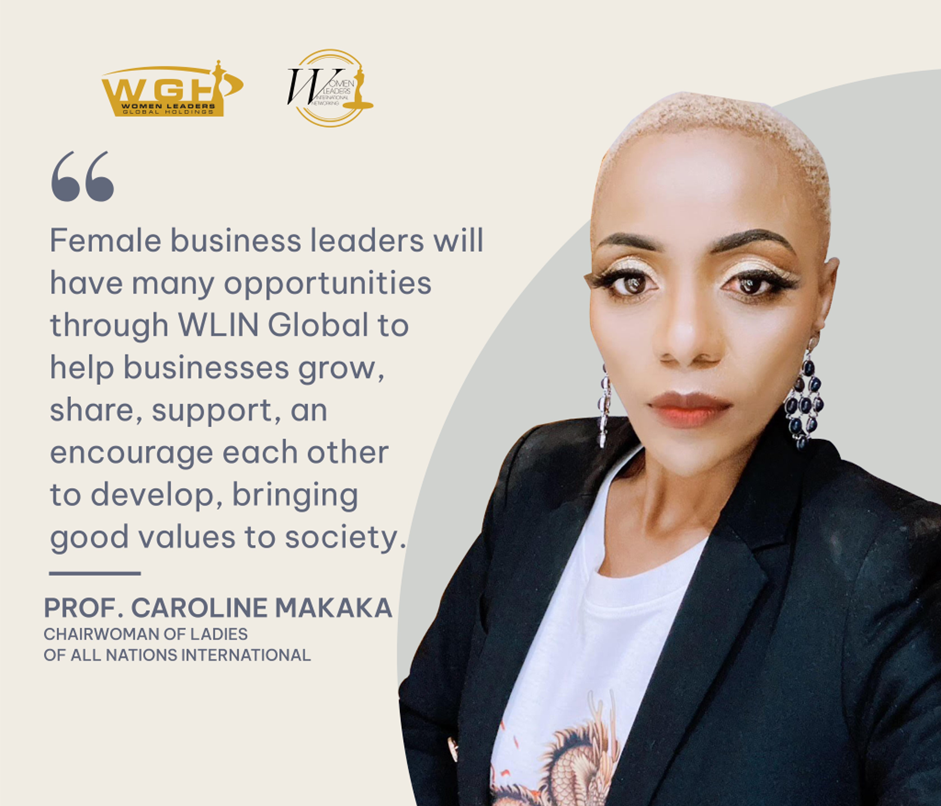 WLIN Global Holdings will host the Top 100 International Outstanding Vietnamese Women Leaders Awards on October 28, 2022. What are your thoughts on the Award's significance?
The top 100 International Outstanding Vietnamese Women Leaders award will promptly honor Vietnam's outstanding female leaders. They are women who are dedicated and committed to striving to empower others through their work, words, ideas, more importantly, turning their thoughts into action. These "extraordinary" people's efforts are gradually creating a better world, bringing positive changes all over the world.
As a speaker at the talk show of the Top 100 International Outstanding Vietnamese Women Leaders, I hope you can reveal a little bit about what you will share at the event.
Spreading love and unity is the key. Coming to the discussion, I hope that the issue of human cooperation and solidarity will be deeply concerned by the business community, resulting in a strong and sustainable society.
Sincerely thank you for the profound sharings, Prof. Caroline Makaka!
LOANI (Ladies Of All Nations International), a non-profit dedicated to sustainability and corporate social responsibility. LOANI is currently present in 88 countries worldwide. The organization has created opportunities for people from various countries to learn, collaborate, capture, and experience activities from various cultures. Prof. Caroline Makaka is also the founder of the We Are The Change World Movement and a board member and strategic advisor to several social and non-profit business boards in the United Kingdom.
Prof. Caroline Makaka has received prestigious awards for her unwavering dedication, including Women of the Year 2022, Top 50 inspirational women of color in the UK, the Lifetime Volunteer Achievement Award from US President Joe Biden and Vice President Kamala Harris, and a Special Recognition Award and Royal Badge from the King of Dubai… She appeared on Billboard's Times Square New York and was awarded the Queen of England's Platinum Jubilee Medal. She was chosen to represent Britain in sending greetings to the Winter Olympics in Beijing in early 2022.