Born and raised in Canada, but with a desire to grow in her homeland, businesswoman Dee Truong – founder of Skin by VITA and the CEO of VITA Clinic, returned to Vietnam in 2015 and founded VITA Clinic, a brand of beauty clinics. She is currently a WLIN Partner of WLIN Global Holdings (WGH) and the Founding President of WLIN VITA Club, in addition to her position as CEO of VITA Clinic.
Hello Ms. Dee Truong, please kindly share with us a little bit the strengths of your business?
VITA Clinic has been operating in the Vietnamese market for more than 7 years, with 12 locations across the country, including four in Hanoi, one in Da Nang, and seven in Ho Chi Minh City. VITA Clinic offers the VITA Method – a method developed exclusively for Vietnamese men and women. The treatment consists of three components: the first is aesthetic treatments, the second is a beauty treatments from the inside out, and the third is the rejuvenation of stem cells. VITA Clinic is dedicated to assisting Vietnamese clients in becoming healthier, more confident, and younger.
You have lived in Canada for a long time, so what motivation made you decide to start a beauty business in Vietnam? Did you face any obstacles when starting up a business in Vietnam?
When I first visited Vietnam in 2005, there were only a few beauty clinics and services available. As someone fascinated by beauty who has always aspired to be an aesthetic doctor since childhood, I wanted to improve the lives of Vietnamese people who shared the same heritage with my parents. It is the driving factor behind my decision to live and work in Vietnam.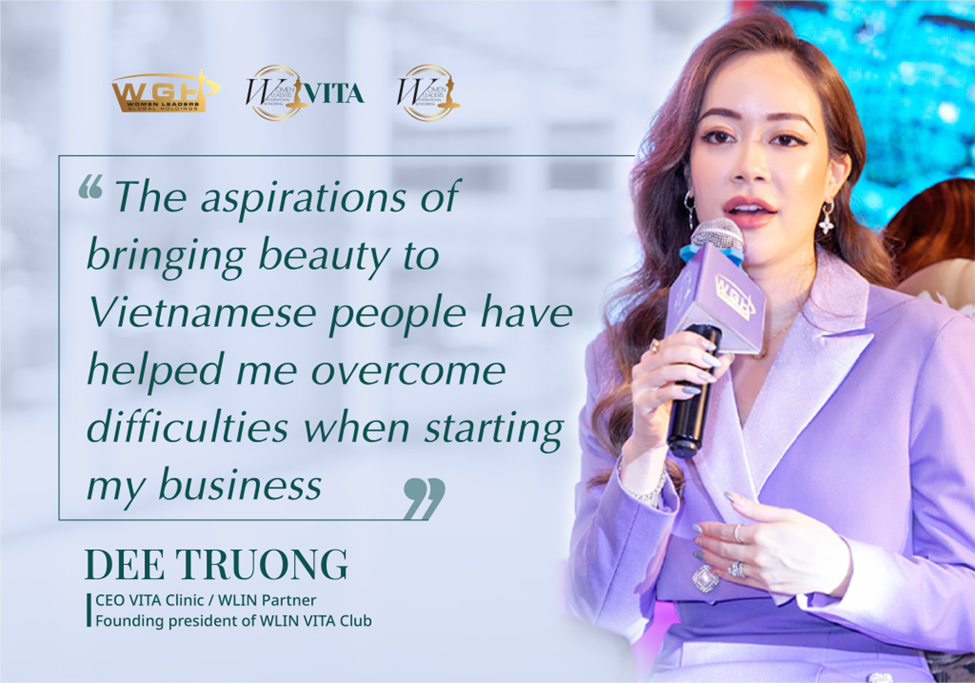 The language and culture are the most challenging aspects of doing business in Vietnam for me. I was born and raised in Montreal, Canada, so I was already fluent in English and French, but I struggled with Vietnamese for a while. Furthermore, the cultural differences put me in numerous awkward and difficult situations. Fortunately, I have friends and coworkers who are always ready to support and assist me. After many years now living in Vietnam I am now fluent in Vietnamese.
What made you decide to become a WLIN Partner of WLIN Global Holdings?
I heard President Thu Huong discuss about the strategy of WLIN Global Holdings and the IPO roadmap for 2026. I decided to become a WLIN Partner of WLIN Global Holdings after realizing that this is an efficient development path for me and the community of women leaders. At the same time, I aim to make significant contributions to female leaders in WLIN VITA Club and other fields so that we can all grow together.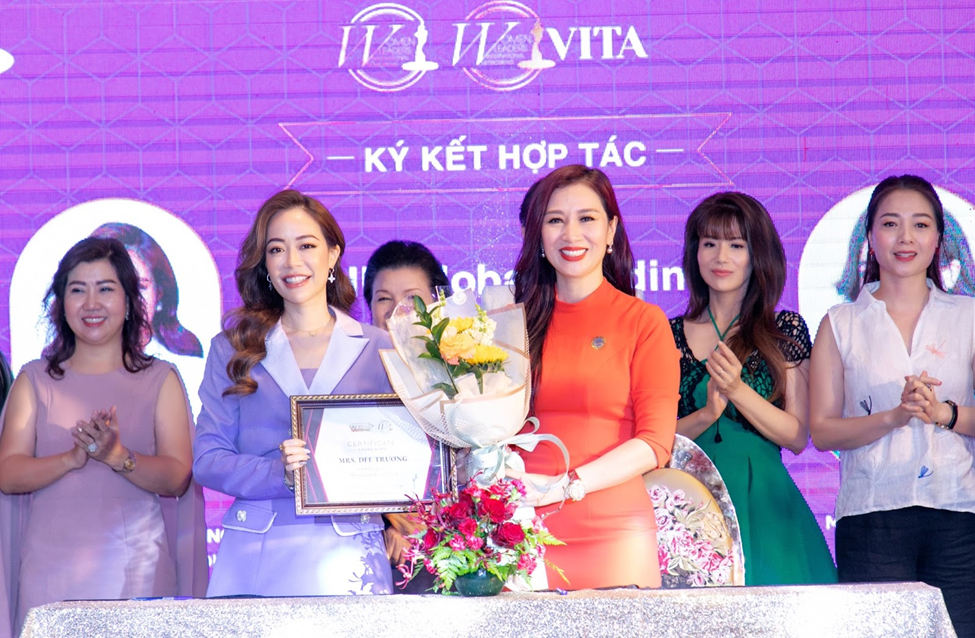 Can you share about the direction that you and Executive board will develop for WLIN VITA Club?
WLIN VITA Club was founded with the support of Ms. Nguyen Thu Nga, President of WLIN South, and runner-up model Duong Yen Ngoc, who is also an investor in WLIN Global Holdings. The other female leaders and I hope to provide the best, most beautiful, and perfect life for the club's members. "VITA" means life in Latin, which is why I chose this name for my club in the hopes of bringing a happy and fulfilling life to our members.
Do you have any words you would like to send to the members of the WLIN VITA Club?
I would like to express my gratitude to the WLIN VITA Club members who have joined, and I'd like to extend invitations to any female leaders who are interested in joining. I'm hoping to meet female leaders of all ages. Ages and occupations really do not matter to me as long as everyone strives for greatness and progress. When joining the WLIN VITA Club, I hope that members will always support one another.
Sincerely thank you!