The event honoring the Top 100 International Outstanding Vietnamese Women Leaders 2022 was appreciated to welcome the presence of politicians, scholars, experts and business leaders in two seminars "Entrepreneur and the knowledge economy" and "Restructuring and operating enterprises under the capital mechanism".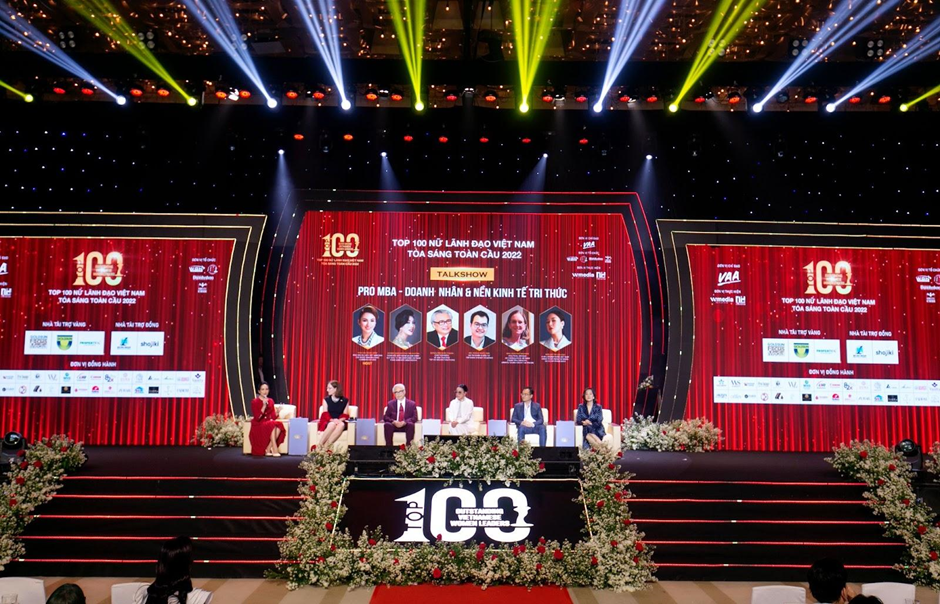 Seminar "Entrepreneurs and the knowledge economy"
In the seminar, there were the presence of Ms. Dorothy Mayhew – Political Counselor, US Consulate in Ho Chi Minh City, History Professor Nguyen Khac Thuan – Chairman of the Advisory Council of Top 100 Business Styles, Head of Faculty of Vietnamese Studies at Binh Duong University, Entrepreneur Duong Thu Huong – CEO of Scent of Autumn Consulting and Investment Company, Director of External Affairs and Operations of DG Vietnam Investment Fund, General Director of Webtretho, Entrepreneur Hoang Quoc Anh – Director of Finance and Investment of Sydney Holdings, Entrepreneur Do Thi Van Anh – Runner-up of Miss Vietnam Entrepreneur, CEO of Dova Cosmetics Pharmaceutical Group Joint Stock Company, with the moderation of Miss Ngoc Diem – CEO Ngoc Nam Phuong Communications, Founding President of WLIN La Vie En Rose.
At the program, the speakers highlighted the importance of knowledge in the development of society in general and business leaders in particular. All of them agree that building up knowledge and learning every day is the most important factor to run and develop businesses towards success.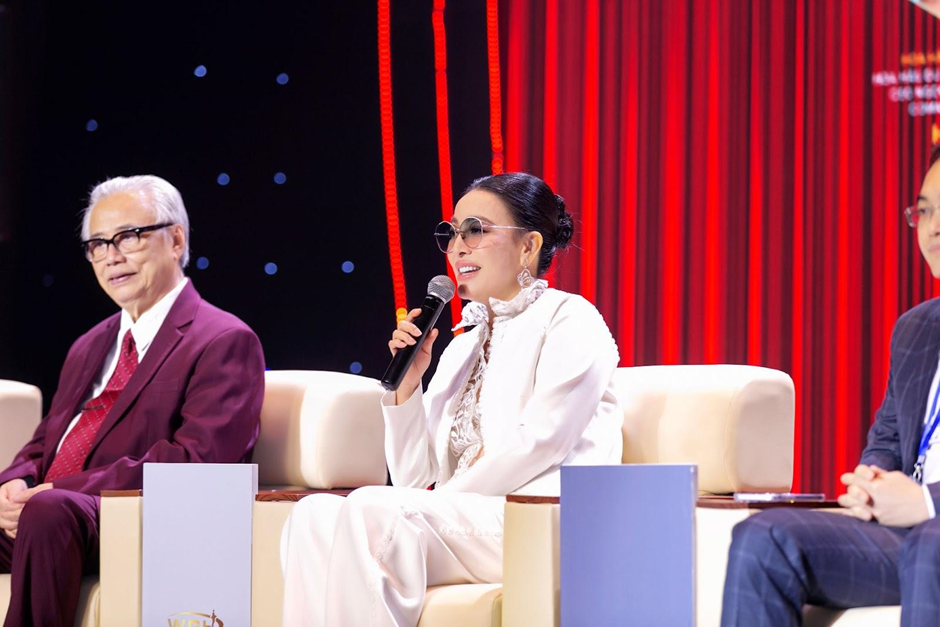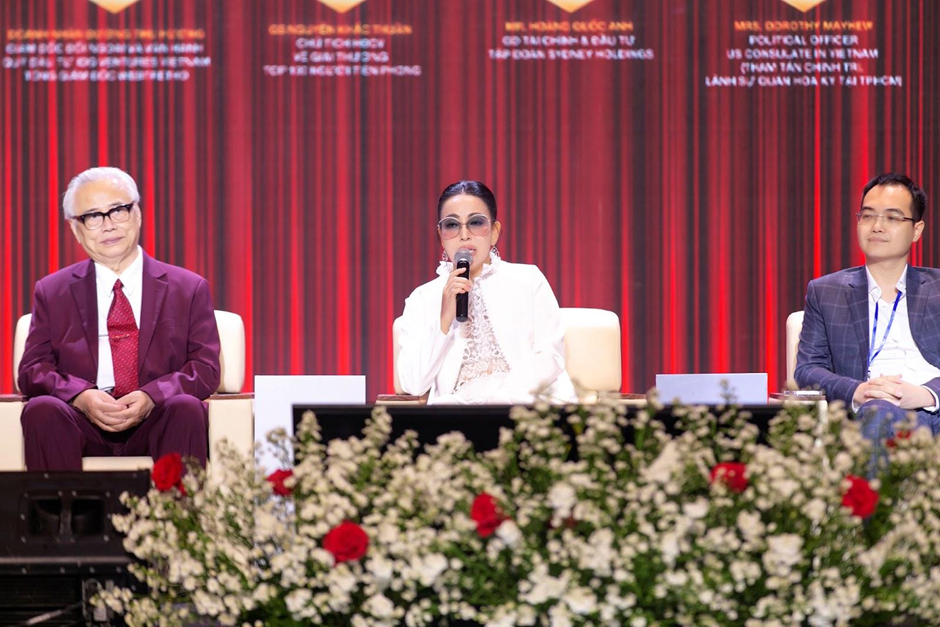 When being asked about the role of knowledge for entrepreneurs, "Being an entrepreneur today is very difficult, because we have to keep up with the times, with changes every day. Not only that, each change affects not only one person, one business, but sometimes a country or even the world, so being an entrepreneur is difficult, success is even harder. Today, we are fortunate to be able to gather news and updates from all sources thanks to the advancement of society and information technology. But it also requires us to update our knowledge every day to keep pace with the development of society and the world. Therefore, knowledge for entrepreneurs is extremely essential.", businesswoman Duong Thu Huong said.
Businessman Hoang Quoc Anh added more to the essentiality of knowledge: "In my perspective, a person should consider studying as a duty. We must study every day, so that each day goes by and we find ourselves smarter, a little more understanding. From there, we will advance in our career and life. If we get smarter every day even by 1%, in a year we will be 38 times better than we were then. If we stop learning, there will be a risk of failure and being rejected, especially in the open economy. Today we have the internet, it's a powerful learning tool. Just consider learning as a duty and in just one year you will see yourself as an absolutely different person".
In addition to the importance of knowledge, Runner-up Miss Entrepreneur Do Thi Van Anhalso added the importance of determining the dedication in the industry and field that entrepreneurs choose to stick with: "Entrepreneurs need to determine the value of yourself and your profession, your field. That is the heart of the profession and something that we must keep until the end of our life. We must pay attention to that in all our daily work. For example, I myself always aim to ensure the quality of products. As a healthcare professional, I always cherish every breath of my customers. Since then, I have searched for suitable partners, building businesses as I desire, towards lasting and sustainable values".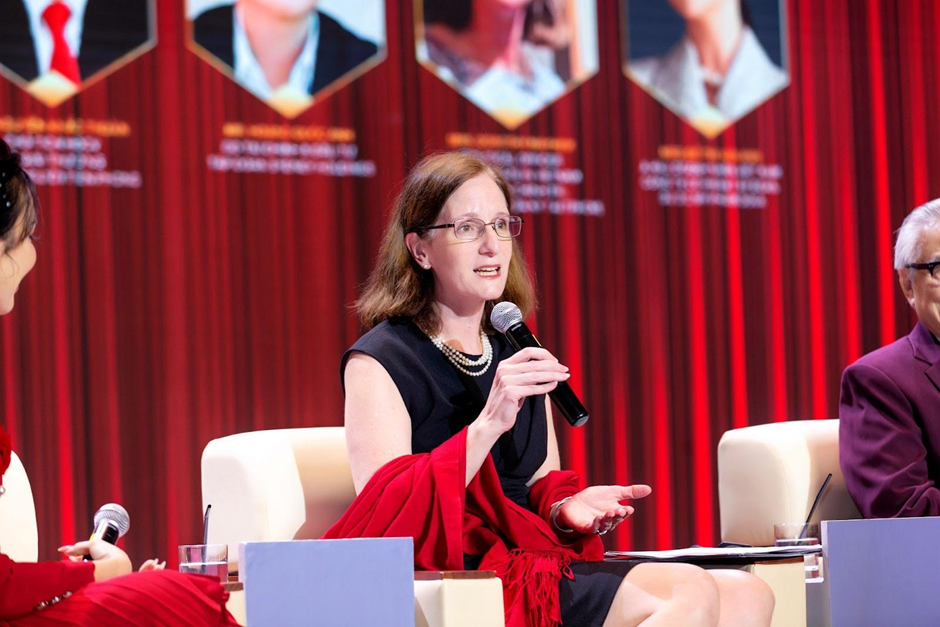 When determining the importance of knowledge in today's economy, Ms. Dorothy Mayhew added: "Book-learning is important, but entrepreneurs also need to hone soft skills such as: communication, problem solving, teamwork, and networking. Currently, in order to contribute to the sustainable development of the Vietnamese economy, the US Consulate in Vietnam has been organizing many academic and experiential programs aimed at entrepreneurs and SMEs".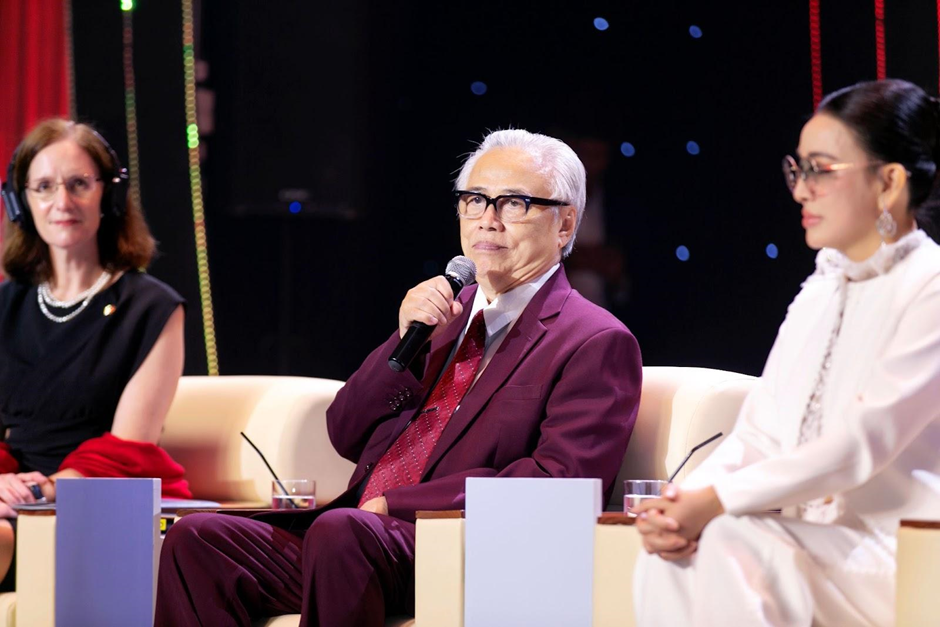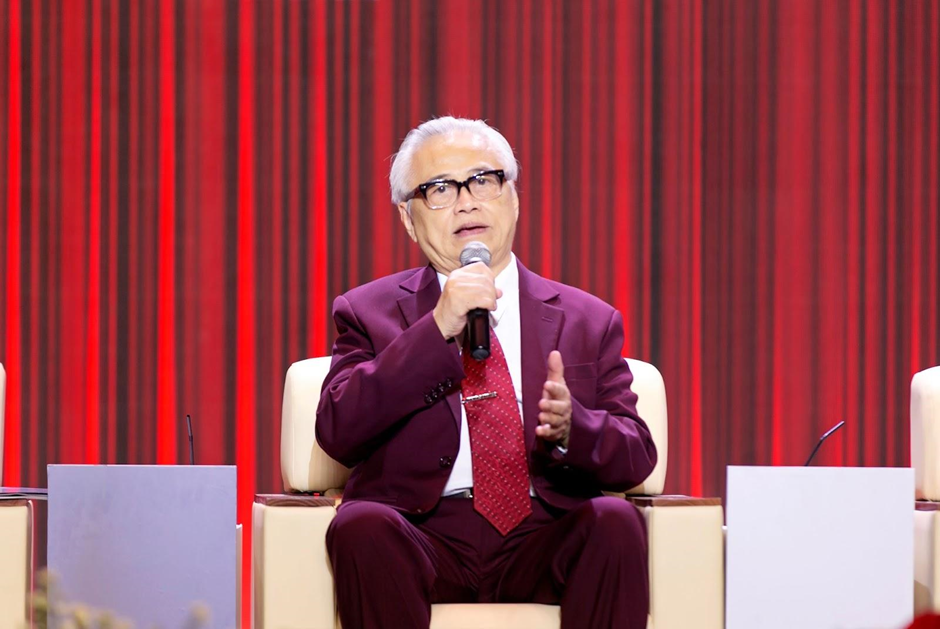 To sum up the seminar "Entrepreneur and the knowledge economy", Professor Nguyen Khac Thuan identified: "Putting in the knowledge economy, each entrepreneur needs to converge the following to run a outstanding business: resilient will, strong bravery, solid intellect, deep connection with the surrounding environment, respect for the law and dedication to the community".
"Restructuring and operating enterprises under the capital mechanism" seminar
The second discussion had the presence of Dr. Nguyen Thu Huong – President of WLIN Global Holding, General Director of Nam Huong Group, Dr. Nguyen Thanh Hoan – Chairman of ASEAN Entrepreneur Club, Vice Chairman of VSEAN Economic Cooperation Development Association, Chairman of the Board of Directors of VINAVICO Group, Entrepreneur Pham Hong Khanh – Advisor to WLIN Global Holdings in the field of finance and insurance, President of YChi VN, Lawyer Yvonne Low – Director of law firm Yvonne Low & Co, Malaysia, Mr. Hillary Phang – Representative of BSIN Singapore, President of WLIN & BSIN Singapore, Founder & CEO of ALT Preschool PTE. LTP, BCA Academy Singapore International Kindergarten partner, Developer Direct Yuan Al Robot Technology Pte Ltd.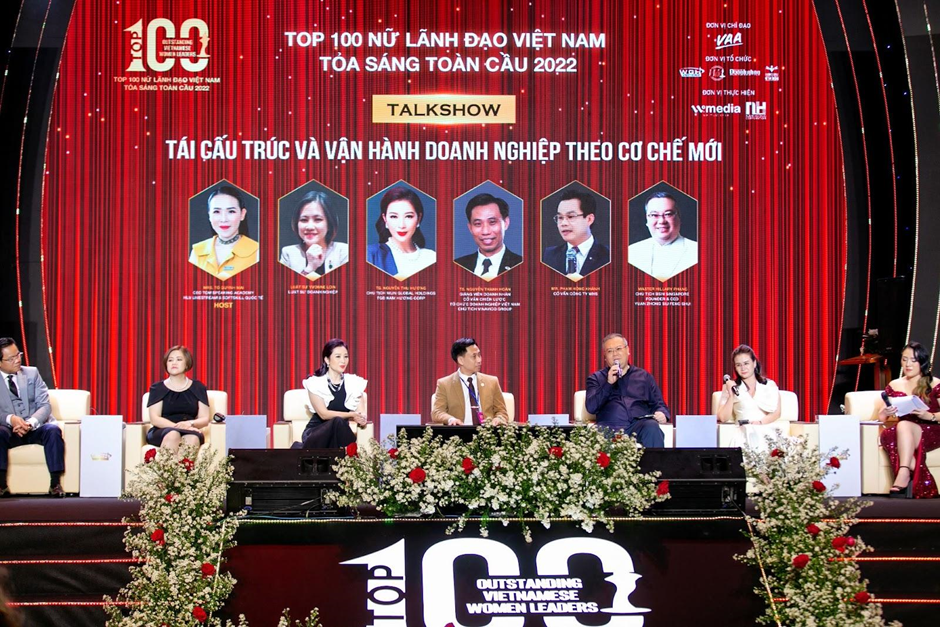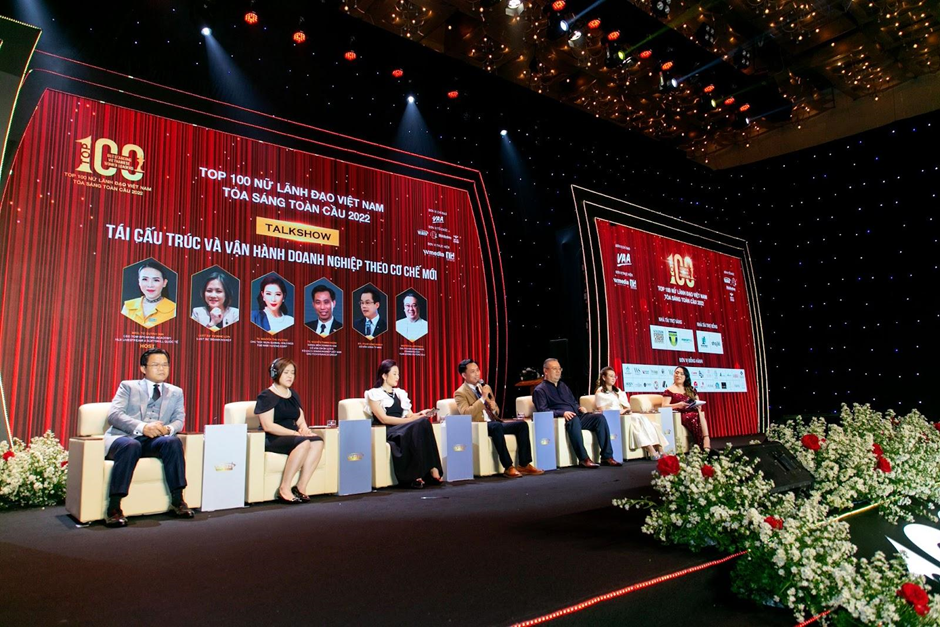 At the seminar, the speakers shared in-depth knowledge, highlighting the importance of capital mechanisms in the new era. In general, the speakers all identified that the transformation to the capital mechanism model is the right path for businesses that want to expand and develop in the future.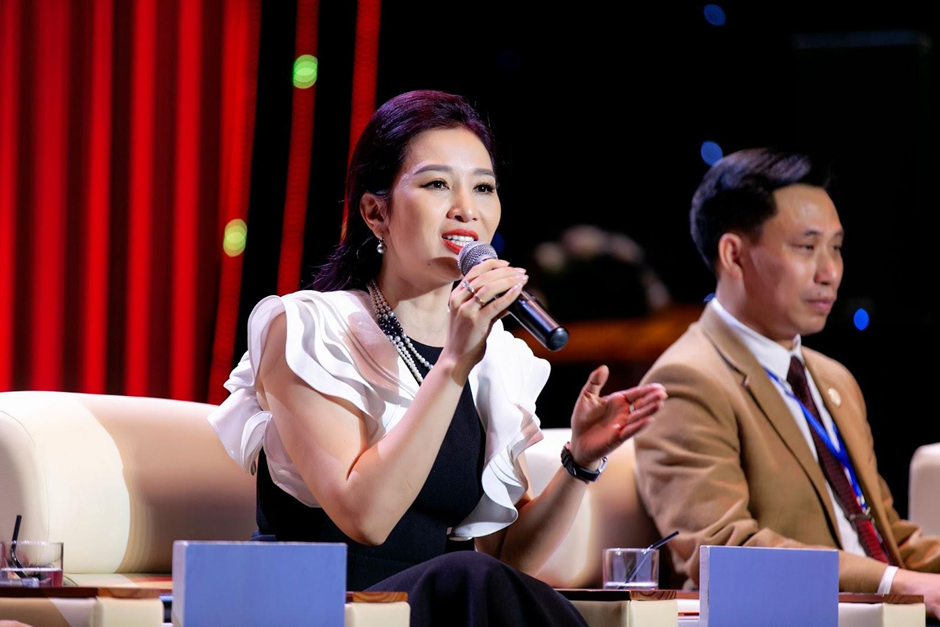 "Many people think it's great to be able to run a business alone, because it means that we don't have to share profits and difficulties with others. But over the past 20 years, many people have joined working with me, then when I retire, I can't give them anything but a little pension. Therefore, I want to share more value with my associates who have contributed to bring our business to success. That's why I researched and decided to equitize, thereby creating more benefits and value for those who have devoted themselves to the development of the business", said Dr. Nguyen Thu Huong – President of WLIN Global Holdings, General Director of Nam Huong Group.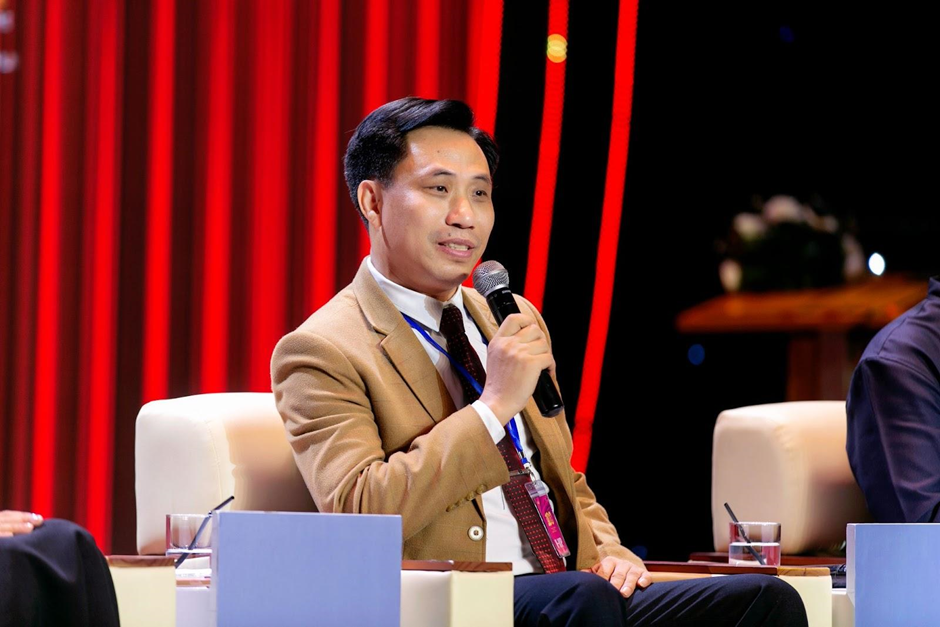 "Although the mechanism has a long history, even the world's great universities like Harvard or Oxford have no textbook on this subject. However, I affirm that this is a mechanism to help businesses accelerate quickly and sustainably. Therefore, it is necessary for businesses to increase capital, expand scale and improve the ability to integrate and compete in the market", Dr. Nguyen Thanh Hoan, with more than 20 years of teaching and working experience, said.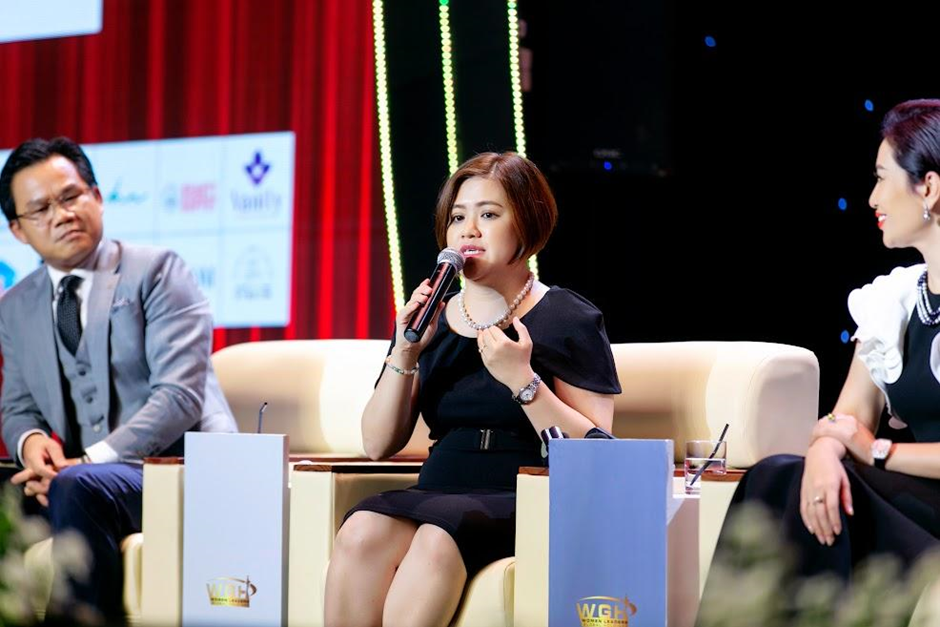 Talking about a business moving to a capital mechanism model, Attorney Yvonne Low emphasized 3 main factors that contribute to building a successful transformation plan: "Business operators must always be ready to allocate tasks in a timely manner. clearly, build a suitable and competent management team, and develop contingency plans for unexpected incidents in advance".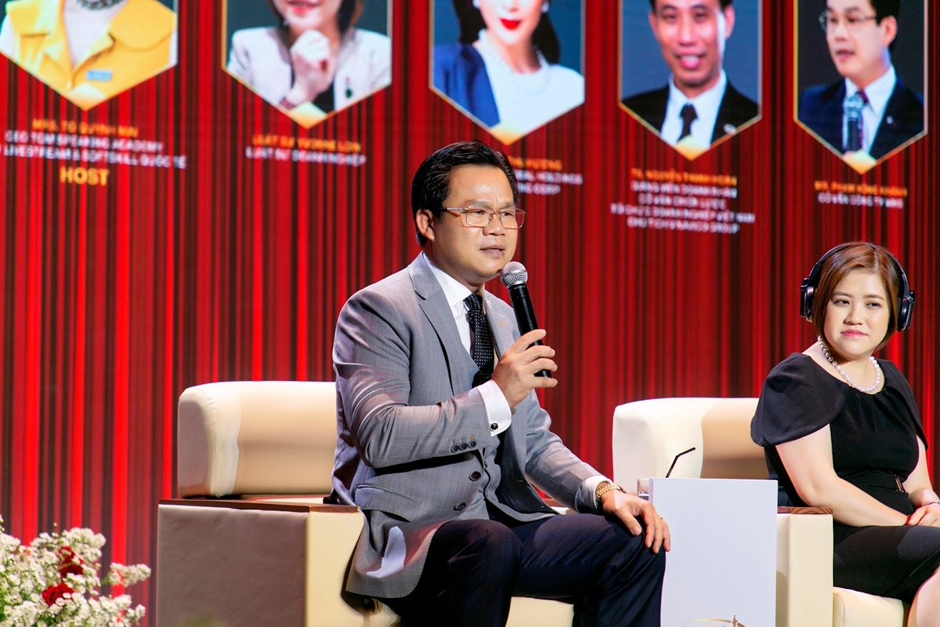 "In 2021, statistics show that more than 70,000 businesses have to stop their dreams. In that context, we found that many female entrepreneurs have overcome the difficulties of the market, WIC was born with the mission of supporting businesses, providing solutions to find a safe and reliable investment capital, towards a future of sustainable development.", shared Mr. Pham Hong Khanh – an advisor to WLIN Global Holdings in finance and insurance.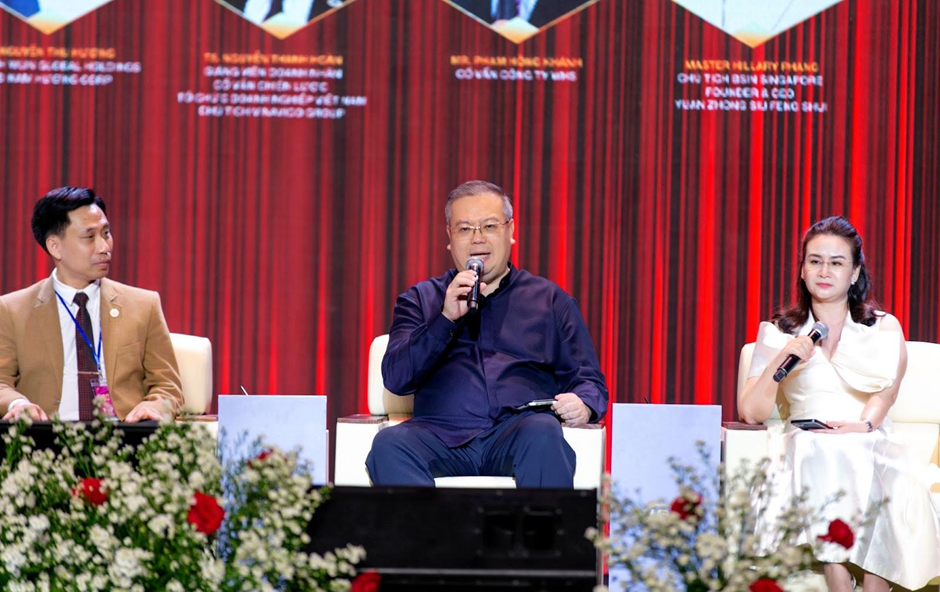 More specifically, Mr. Hillary Phang shared deeply about his experience of failing in the process of capitalizing his business. He admits he went through difficult moments in his career, but he also learned valuable lessons and laid the foundation for later success: "I have had 5 times to put my business on the stock market. In general, it is very difficult for a business to list on the stock exchange for many reasons, including the difference between people and the distribution of benefits. In general, each individual in the enterprise and its partners have different motivations and development directions, but we must find a common voice for the enterprise to have the opportunity to share. Besides, we must also pay attention to comply with the law, avoid making mistakes in auditing and putting the business in danger. So before equitization, it is important for business owners to have clear thinking and be ready for any challenge", said Hillary Phang.
In addition to the two seminars, the honoring ceremony of the Top 100 International Outstanding Vietnamese Women Leaders 2022 also had many events attracting interested people including: launching a new company in the WGH-WIC ecosystem, signing with WIC's partner, signing with WLand's partner – a member of WGH Ecosystem, signing and launching a new WLIN Partner of WGH, giving gifts to thank WGH Investors, launching the Top 100 Business Style Award, … performances and especially the awarding part, honoring 100 Vietnamese female leaders with many outstanding contributions, honoring brands and enterprises with marvelous business activities and honoring WLIN Clubs with excellent achievements.
Photos from the WGH's new WLIN Partner Signing and Launching Ceremony, giving gifts to WGH Investors.