Coca Suki Hot Pot Restaurant is one of the brands honored as the "The Best Brands of Women Leaders Choice" award held at the White Palace Exhibition and Event Center (HCMC).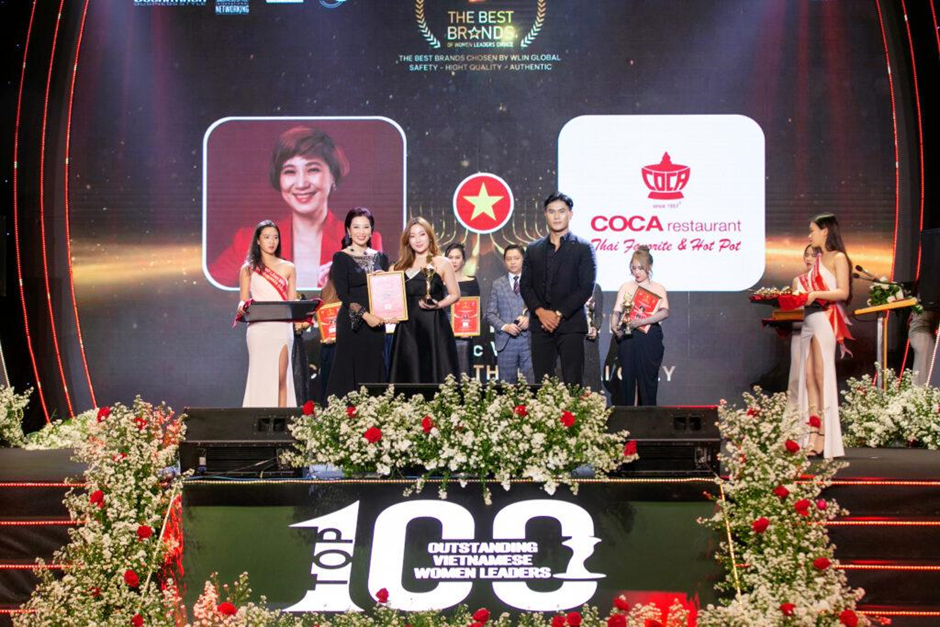 On October 28, Coca Suki – a member of the SOL F&B restaurant chain was honored as one of the "The Best Brands of Women Leaders Choice" – an award within the framework of the "Top 100 International Outstanding Vietnamese Women Leaders 2022" Awards Ceremony organized by WLIN Global Holdings and Women Leaders International Network – WLIN Global in collaboration with BSIN Global – Business Style International Network. This is an award honoring outstanding Vietnamese and international businesses and brands with prestigious, community-oriented products and services. This is a prestigious award in the Vietnamese business community.
"We are honored and grateful to receive this award. Sol F&B will not disappoint everyone, we will continue to grow and achieve more to prove that we deserve this award.", Ms. Tammy Ton – Social Network Administrator of Ozzy Trading Co., Ltd – the owner of the SOL F&B brand.
SOL F&B is a chain of restaurants with 3 big brands: Pho Thin By SOL, Coca Suki and SOL Butcherant. In particular, Coca Suki is a restaurant specializing in Thai dishes that is highly appreciated for its cozy space and delicate combination of culinary cultures of Vietnam and Thailand. Besides, SOL F&B always gives priority to food safety and consumer health protection.
"The dishes at SOL F&B's restaurant chain are always scrupulously prepared from taste, ingredients to appearance. We always ensure the strictest quality standards to help diners have a perfect experience both in terms of aesthetics and taste", Ms. Tammy Ton confirmed.