At the Honoring Ceremony "Top 100 International Outstanding Vietnamese Women Leader 2022" which took place on the evening of October 28, 2022. Dr. Nguyen Thu Huong – Chairwoman of WLIN Global Holdings, General Director of Nam Huong Group – brought practical and sincere sharing to the business community, particularly the women leadership community.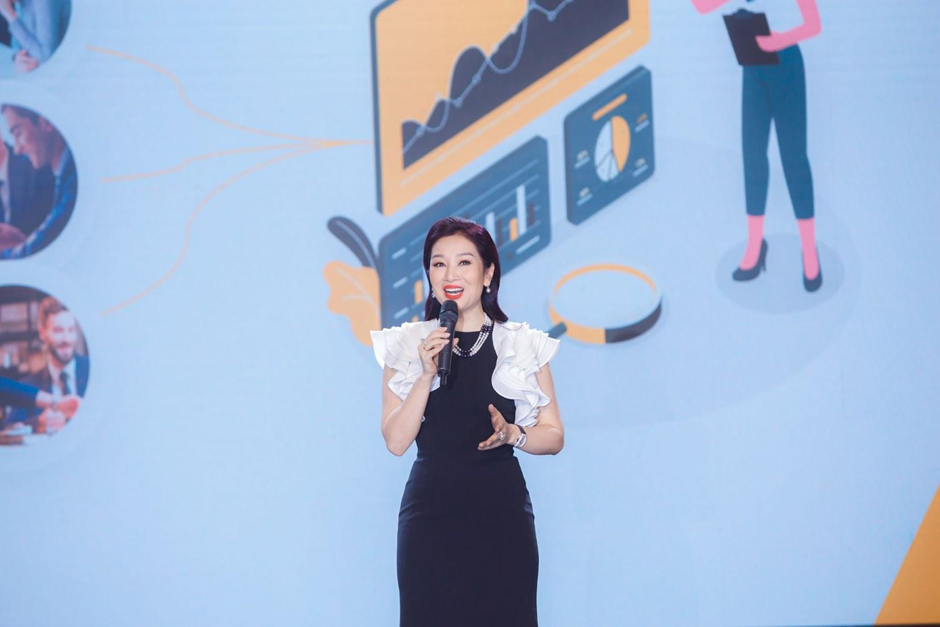 "According to Forbes, total investment from venture funds in the world in 2021 was 330 billion USD. However, only 2% goes to all businesses founded by women. It is because 92% of the funds are managed by men, and men tend to invest in like-minded people. That makes women less invested, even though women account for 50% of the population and they are responsible for spending up to 31,8 trillion USD." said Dr. Nguyen Thu Huong at the Gala Night.
In 2013, WLIN Global was established in a hope of creating a network to help women exceed their limitations and connect with businesses beyond borders. WLIN Global's mission is to create a global network of 50.000 to 300.000 women leaders who share the same mission of creating an ecosystem that serves and assists them in their career path, thereby creating a prosperous network of women leaders", Doctor Nguyen Thu Huong shared at the program.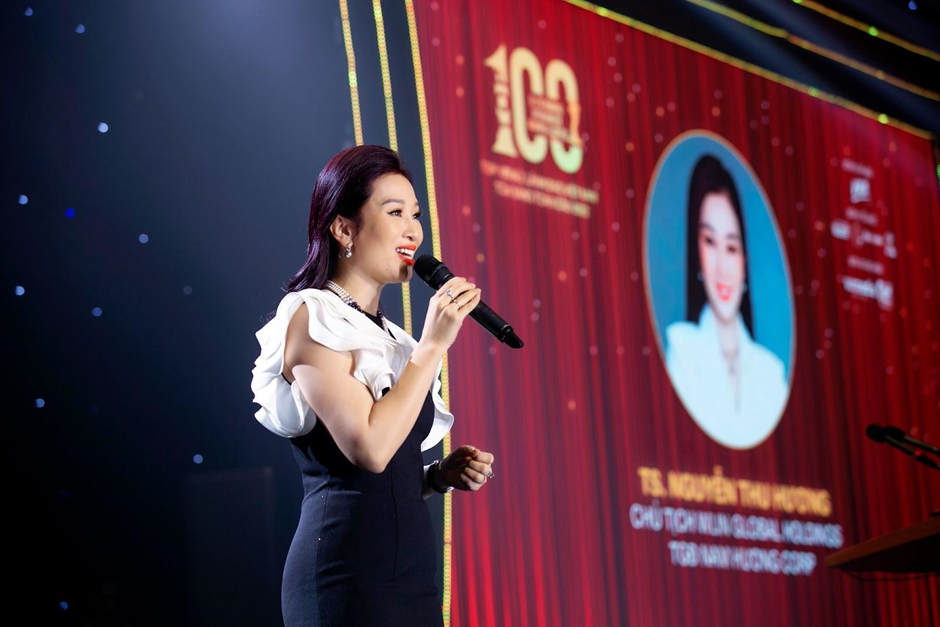 The chairwoman of WLIN Global Holdings added, with a detailed and oriented plan, WLIN Global networking is now welcoming the attention of 53 entrepreneurs as WLIN Partner.
The year 2022 marks the establishment of WLIN Global Holdings and an ecosystem including 8 main fields: WLIN Global, WAcademy, WTech, WIC, WMedia Agency, WHS, WFA, WLand Global. Once again affirms that WGH will always aim for the advancement of women and build a better world for future generations.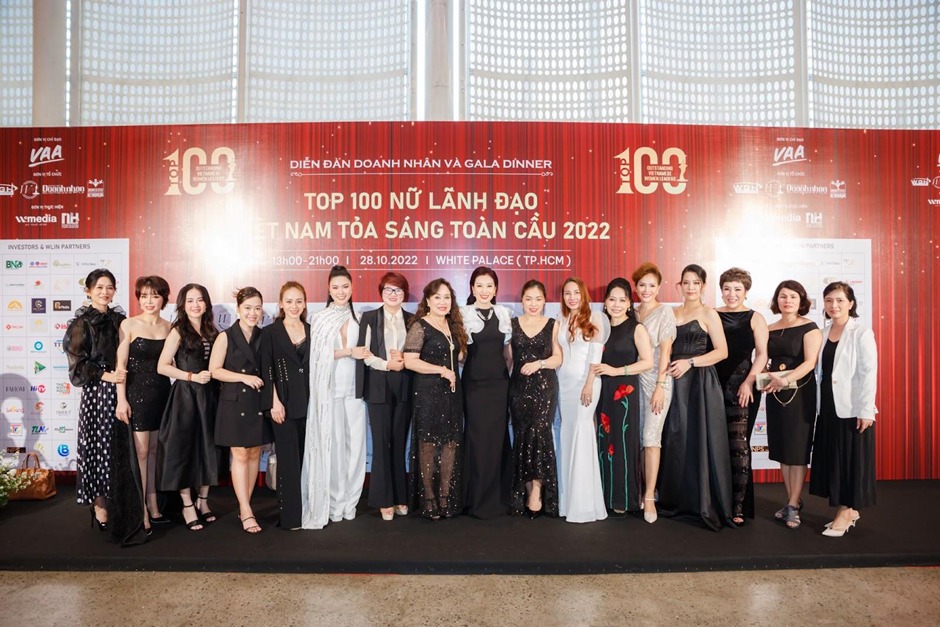 Top 100 International Outstanding Women Leaders 2022 is an award to find and honor 100 Vietnamese women leaders who have the ability to create and excellently lead the community. They have not only developed domestically but also internationally and accompanied the evolution of Women Leaders International Networking – WLIN Global Holdings (WGH).
The event attracted the presence of more than 700 guests, it was an opportunity for the domestic and international entrepreneurs community to connect businesses, broaden relationships, grow together, and affirm the position of a leader in the modern world.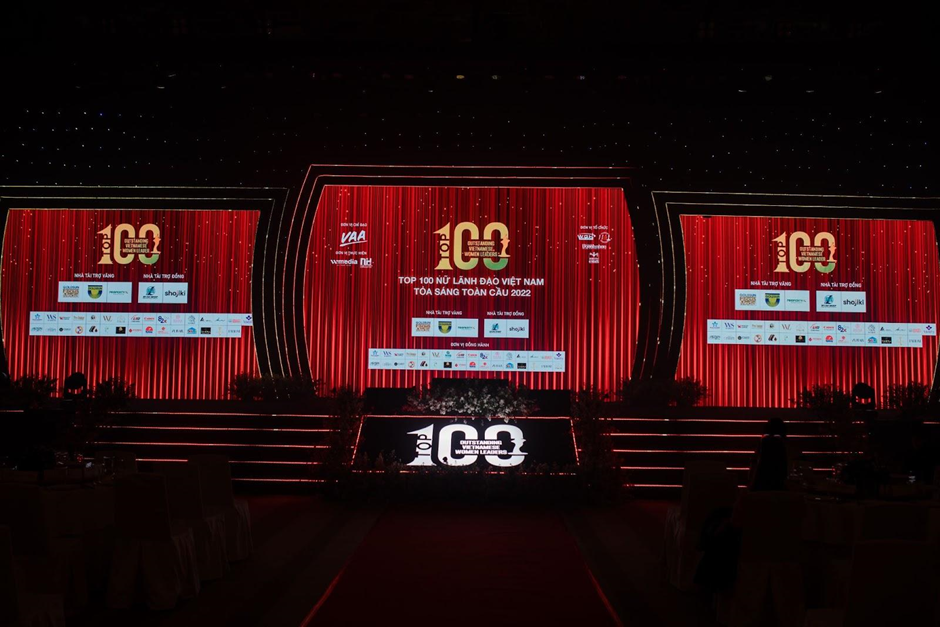 The talented and distinctive entrepreneurs were honored on a grand stage, elaborately staged modern lighting and sound combined with high-class performances, leaving a memorable impression on the attended entrepreneurs and guests.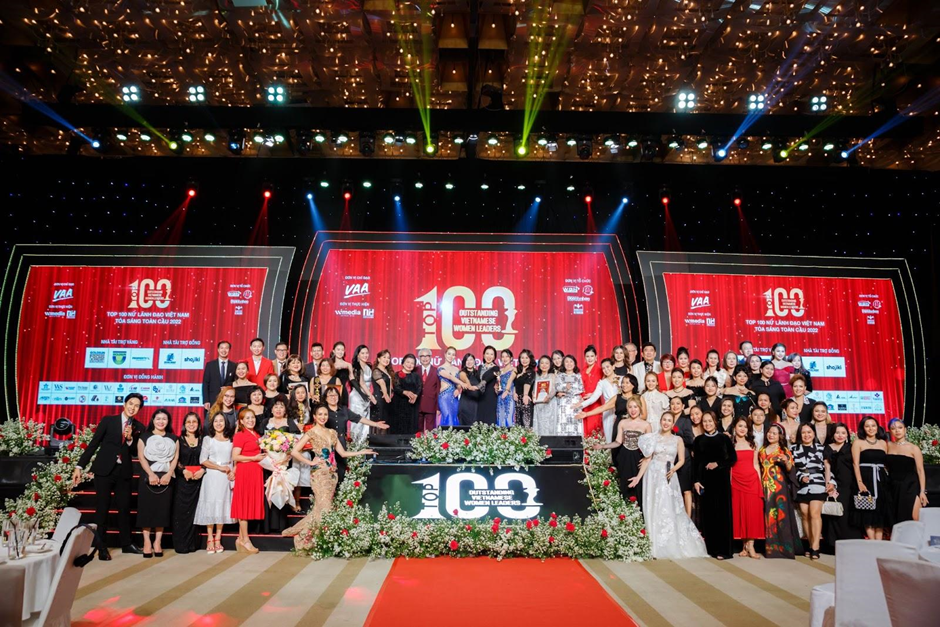 The award ceremony of Top 100 International Outstanding Women Leaders 2022 closed with the praise of native and foreign guests for the spectacular, grandiose extent and efforts of the Organization Committee to bring the appealing program, in particular, the goal and meaning when honoring the Vietnamese women leaders working in different fields across the globe.
The program was honored to receive the companion of the following units:
Gold sponsors: Goldsun Media Group and PropertyX – a member of Hung Thinh Group.
Bronze sponsors: Mylina Group and Shojiki.
Along with the companion units: Women Leader Magazine, WAcademy, WService, W-Invest Capital, Pro Image, Women Startup, Vy Marya Co., Ltd, Le Bao Minh JSC, COCASUKI Co., Ltd, DONA Beauty Vina, Kisin, Lychee JSC, Crilin, Cleo Nail & Spa, Van An Architect, Sydney Education, KHANEST Co., Ltd, Dhera Group, Pearl Talk, Crystabaya JSC, DSHi German Training Center, LaCle Group, Yuan Zhong Siu, Bong Xanh Bong Trang roi lai Vang Bong Flower Boutique, Ann Fashion, L.A Co., Ltd…