Inheriting the passion for business from her parents and the desire to learn and participate in team activities, Ms. Lai Mai Phuong – President of SYL Student Council at UKA has decided to become a member of The Next Generation network as Vice President of the Events Committee.
Lai Mai Phuong is currently a 12th grader at UK Academy Ha Long, the successor of WLIN Adora club in Quang Ninh. In addition to her excellent academic achievements and awards such as second prize in the city-ranking contest for civic education 2018-2019, second prize in science and technology at city level in 2018-2019, third prize in science and technology at cluster level, third prize in the contest to create young entrepreneurs JA Vietnam, Mai Phuong also actively participates in team activities as the SYL Student Council President of the school from 2021.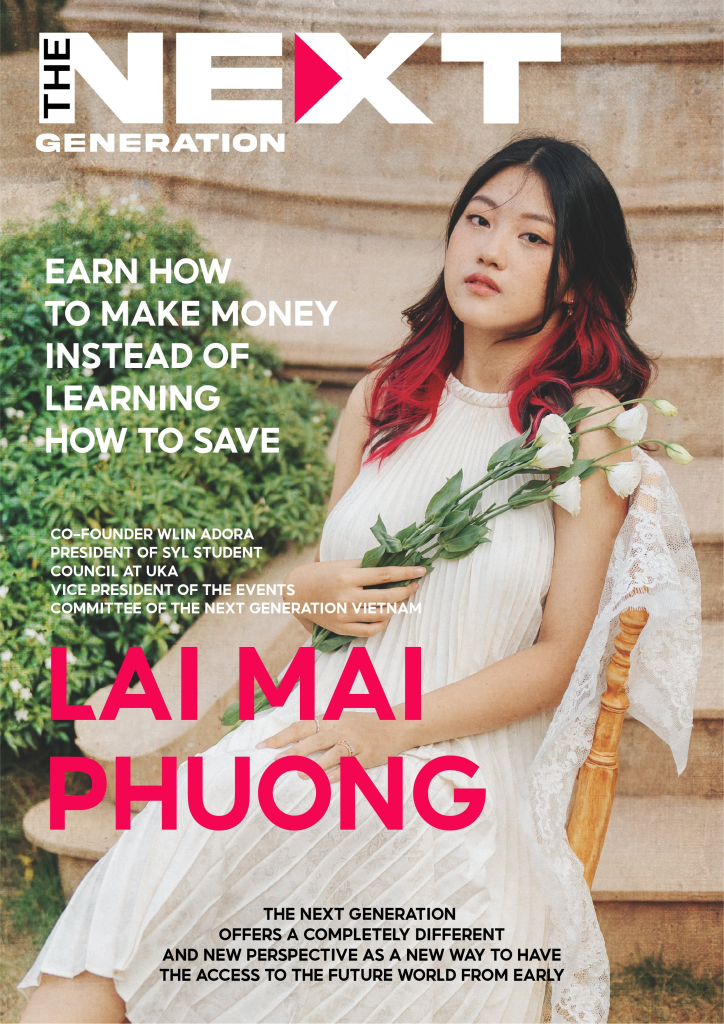 As Mai Phuong shared, after completing high school, she plans to study Marketing at RMIT University in HCMC. Besides, she will try new fields such as cinematography and vocal. "Learn to earn, not to save" – Learning how to make money instead of learning how to save will train yourself with many complementary skills for work in life. Learning not only gives us knowledge but also brings us closer to the goal we have set." – According to Mai Phuong.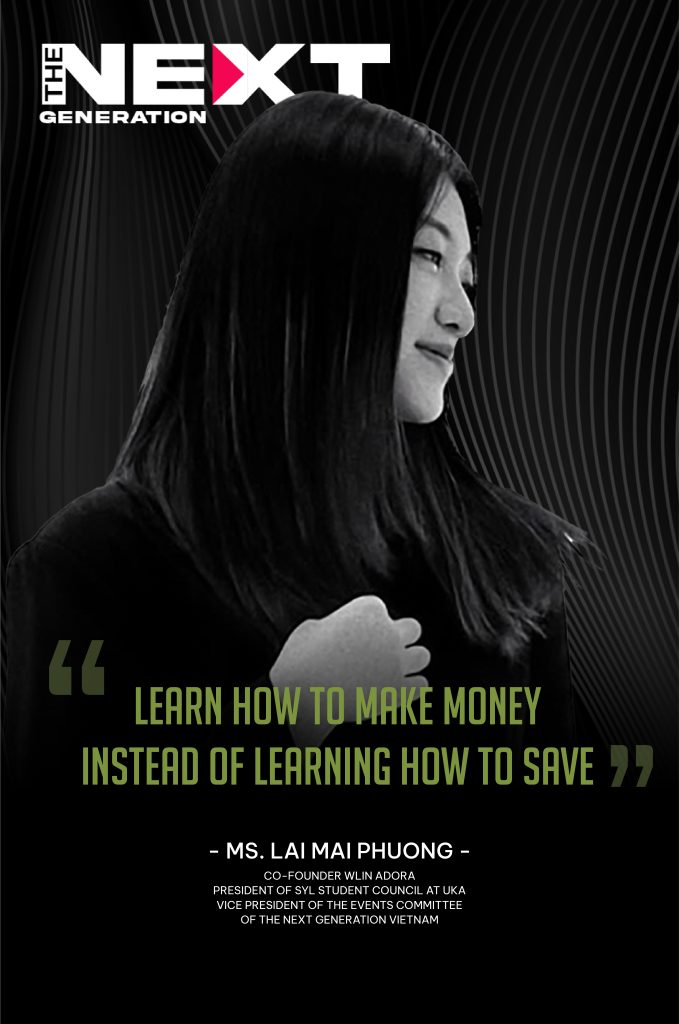 Realizing that The Next Generation International Network is a completely new environment for people of her age, offers a completely different and new perspective and is also a way for young people to have the access to reality early, Mai Phuong decided to become a member of the network. Moreover, being trusted by the members, this talented, agile girl now holds the role of Vice President of the Content Department of The Next Generation Vietnam. "Being a part of The Next Generation, I hope that not only myself but also other members will be motivated and gain valuable knowledge from experienced mentors, trained necessary skills, and become a brave, confident and independent generation in all situations."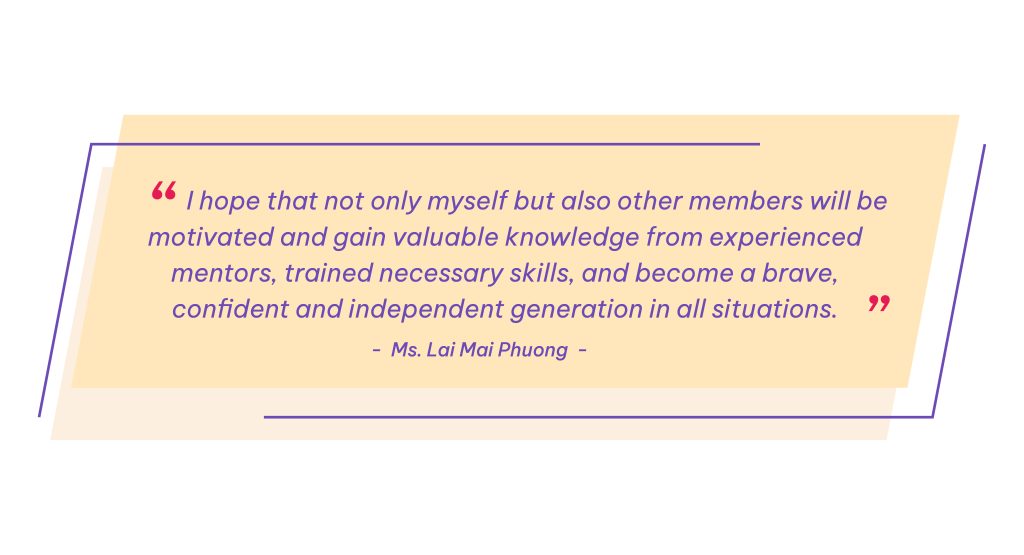 As the Vice President of the Content Department of The Next Generation Vietnam, in order to have a united team and bring high performance, I think first of all, we must select members from the surrounding relationships, whom we understand best. During the working process, each member of the network has the right to state his or her wish or vote to show that each member is closely linked to each network's activities.
For members of The Next Generation Vietnam Executive Board in particular and members of the network in general, Mai Phuong hopes that we will have a fun and harmonious time operating and working together. As puzzle pieces with different colors, we can do anything by being ourselves.