Having a handsome appearance along with the boldness and confidence inherited from his parents, Mr. Nguyen Hoai Nam Khanh – the successor of the family of entrepreneur Nguyen Hoai Nam and Dr. Nguyen Thu Huong, has written his own new story when he joined The Next Generation network.
Mr. Nguyen Hoang Nam Khanh, also known by Tom Nguyen, is the first child of Entrepreneur Nguyen Hoai Nam and Dr. Nguyen Thu Huong. The Gen Z boy is currently 15 years old and studying at the American International School in Vietnam.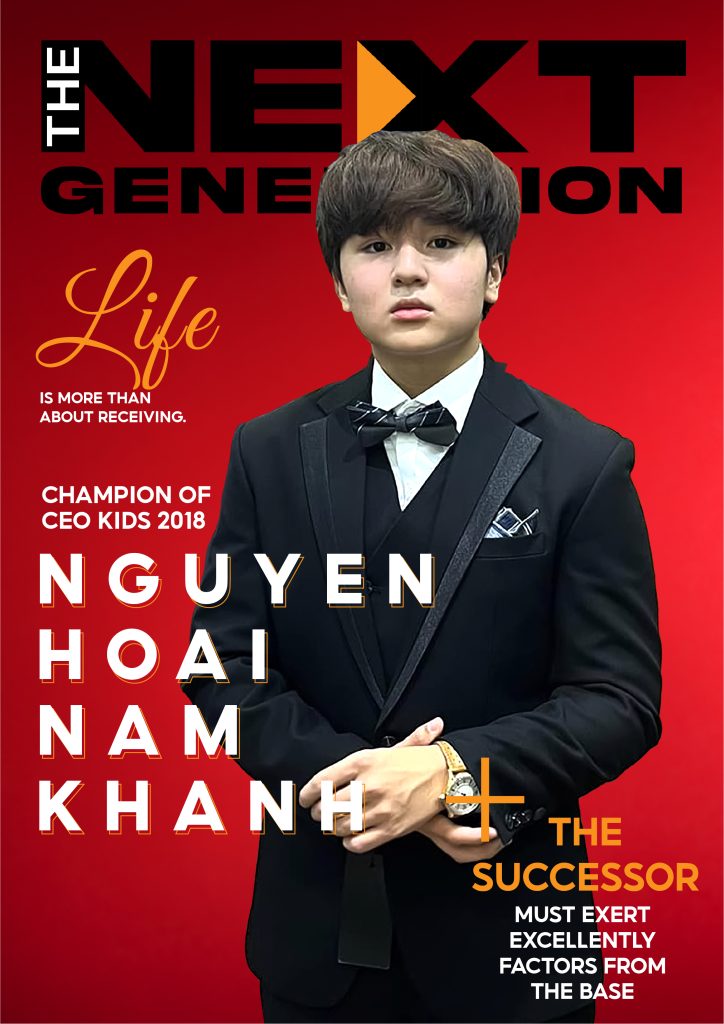 From a young age, Tom Nguyen was always encouraged by his parents to participate in many extracurricular activities to improve soft skills, become more confident and bold. In 2018, when participating in CEO Kids (Child Trader) – a playground to help children learn and develop themselves, practice leadership, Tom Nguyen excellently won the first place.
As an active and vivacious person, Tom Nguyen is often seen accompanying his mother at programs for the young generation. He is also invited to be a speaker, sharing helpful courses for young people and his perspective on issues that teenagers often face in today's society. In addition, Tom Nguyen also has a remarkable study record when receiving many academic awards.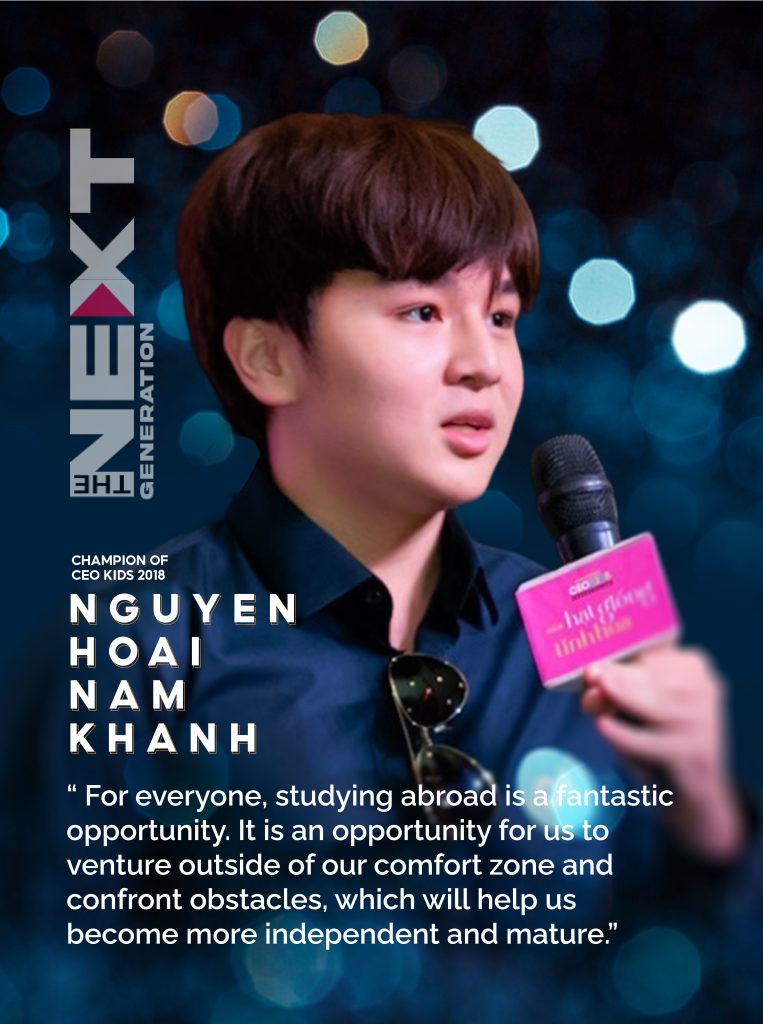 "Currently, I plan to finish high school in Vietnam and study at Wharton University (USA) – one of the top business universities in the world. Then, I'll start my business back in Vietnam". "Deciding to study abroad partly because I want to be able to acquire valuable knowledge at a large and influential school in the business field, partly because I feel that it will bring many new experiences. Plus, I want to step out of my comfort zone to face new challenges that will definitely make me more independent, and mature." – The Gen Z guy revealed his plans to develop himself in the future. 

Tom Nguyen is now trusted to hold the position of Vice Chairman of The Next Generation Network's External Relations Department because of his confidence, vivacity, and proficiency in English. The young boy also revealed that he joined the network with the intention of learning how to connect people as well as to exchange and learn from peers' experiences. However, realizing that each young individual today is not only limited to being a citizen of one country but is oriented to become a global citizen, in that trend, Tom Nguyen wants to help the current generation of young teenagers to confidently exchange and communicate in international languages ​​through The Next Generation network.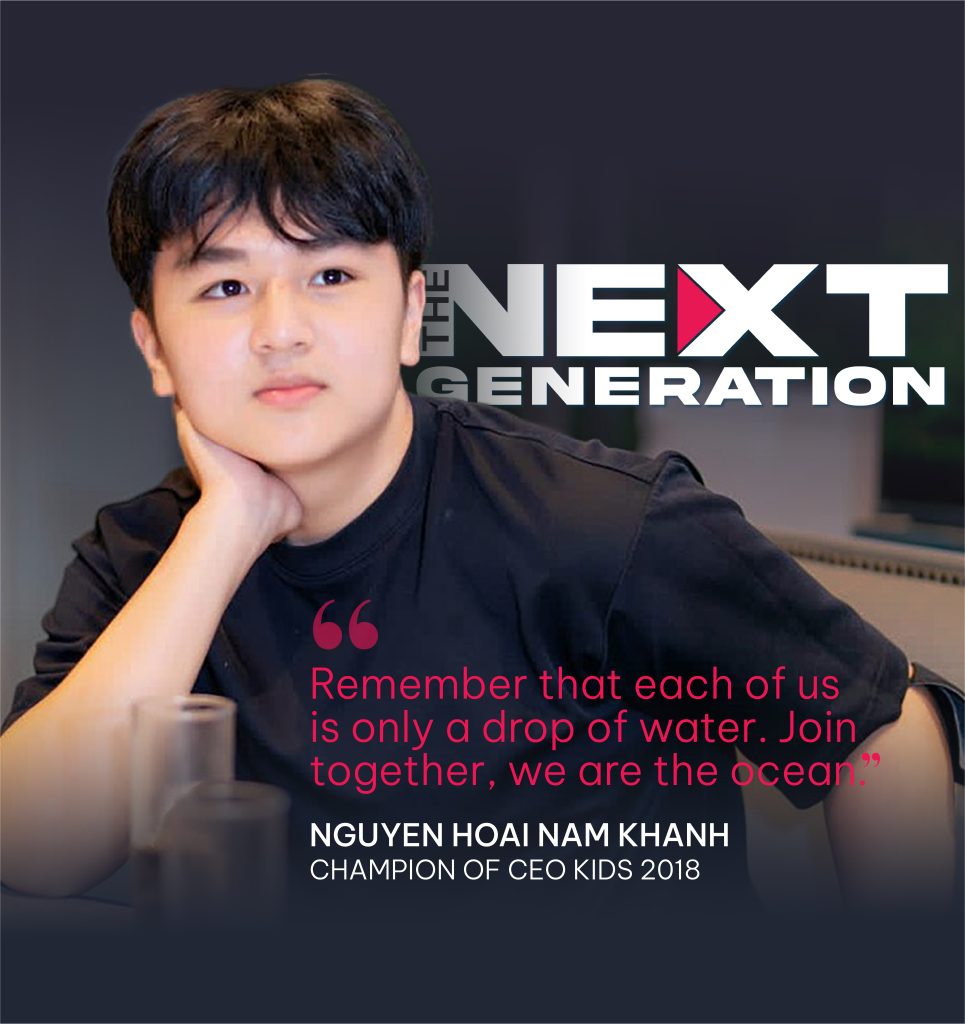 "Moreover, one thing that cannot be denied about The Next Generation is its globalization. You can deepen your personal connections, pick up a lot of fresh knowledge from friends around the globe, and develop into a self-reliant, mature leader who is constantly willing and able to assist those around them. Always remember that, individually, we are one drop. Together, we are an ocean."
"The importance of joining The Next Generation in particular and other networks or clubs in general is that you have the opportunity to delve into the field that you love, and share what you are interested in to like-minded friends of the same age." – Vice Chairman of The Next Generation Network's External Relations Committee said.