Taking knowledge as a "guideline", the Gen Z girl – Le Ha Ngan Anh always tries her best in learning. Recently, in the hope of contributing more to the community like her parents, Ngan Anh decided to become a member of The Next Generation network.
As the youngest member of The Next Generation International Network's executive board, Le Ha Ngan Anh is currently an 8th grader at True North School, the successor of the WLIN Hi Global club.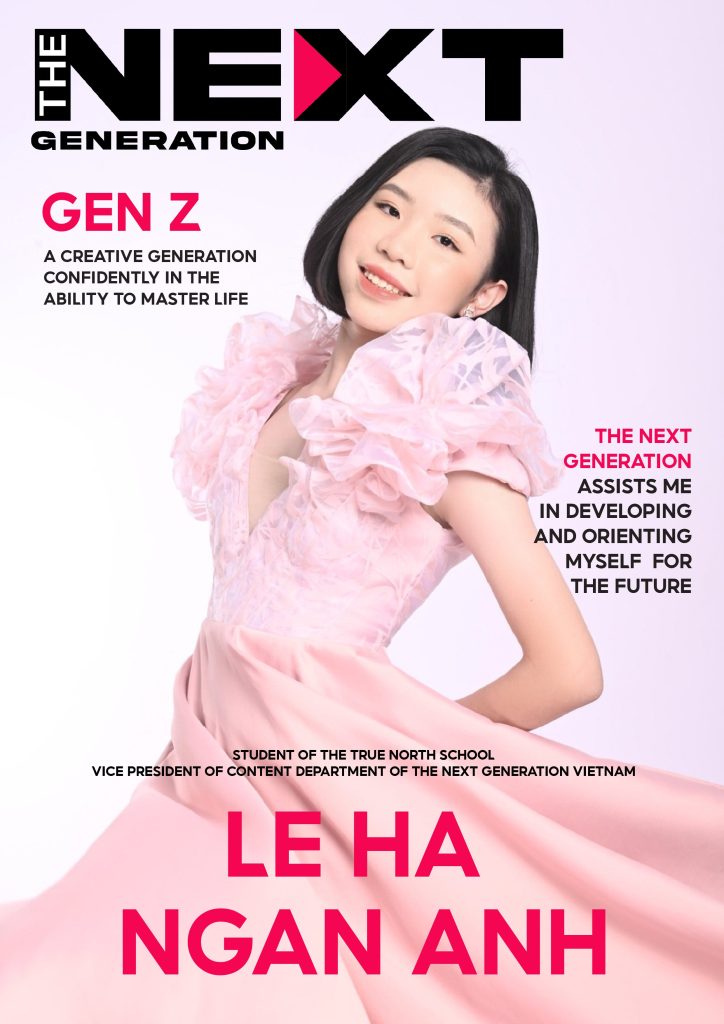 After many years of effort to enhance herself as well as focus on studying, Ngan Anh has received many prestigious awards such as: Gold Prize in Mathematics of the United Kingdom Mathematics Trust exam in 2020 with nearly 30,000 candidates from all over the world, Trinity College London Piano Excellence in 2022, The Rising star of Writing and Speech at Speak 4 the Planet Vietnam 2020.
Inheriting the passion for business from her parents, Ngan Anh is now gradually learning about her parents' work besides studying at school. "I want to be an entrepreneur in order to be myself. On the other hand, business is a way for me to confidently demonstrate my ability as well as things that I have learned from previous generations. I want to become a person who makes a lot of contributions to the community, helping people around and inspiring the younger generation.", Ngan Anh shared.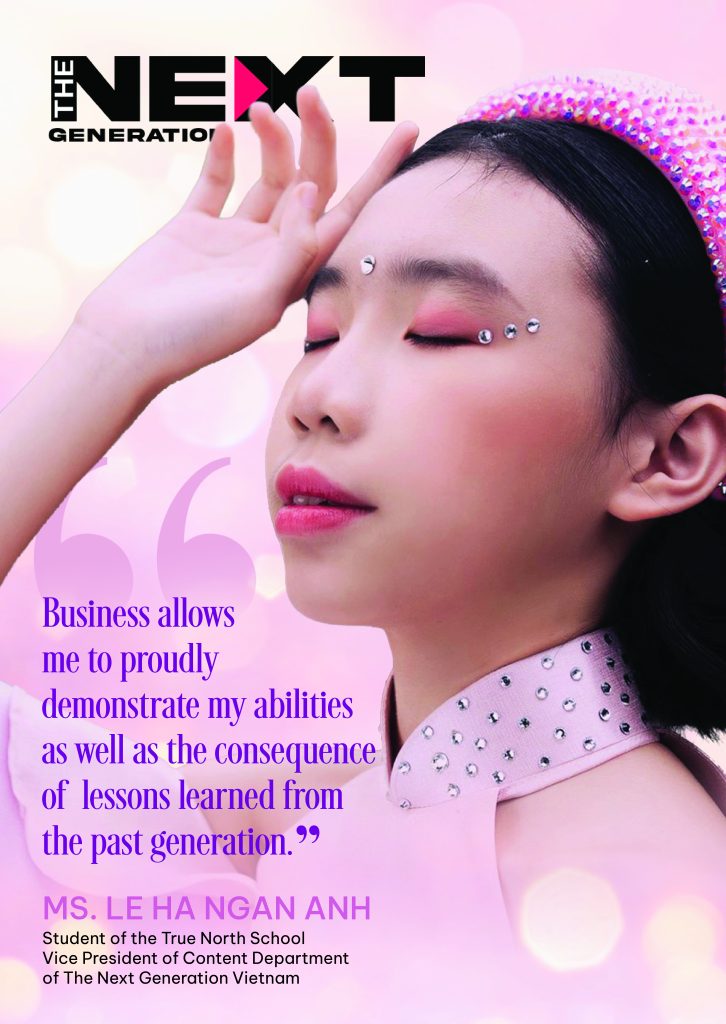 Ngan Anh said that the process of studying and experiencing at major competitions has helped her understand the saying "The mature rice plant lowers its head"or the saying "A journey of a thousand miles begins with a single step." "Realizing a dream cannot be measured by leaps and bounds. The tower built from small bricks with meticulous care is truly enduring and solid."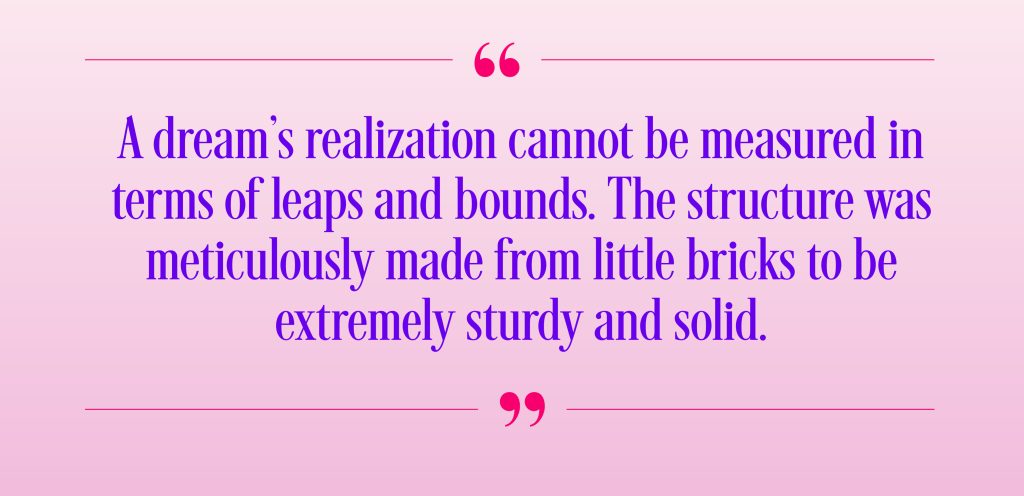 "Participating in many competitions helps me realize that I have many shortcomings, therefore, when I heard my mother introducing about an environment with quality members like The Next Generation, a beneficial "playground" where I can connect without borders and learn from experts, I decided to join without hesitation. Moreover, although I just joined The Next Generation, I realized that this will be a place for young people not only to learn about business but also to learn how to analyze and maintain the values ​​and mission that their business is aiming for.", Ngan Anh shared about the opportunity to become a member of The Next Generation network as Vice President of the Content Department.
"When I join The Next Generation network, I hope to learn how to inherit and promote quality relationships from my family, learn more different types of business models, learn from the experience of the progenitors, and become a better version day by day." – Vice President of The Next Generation Vietnam Content Department confided.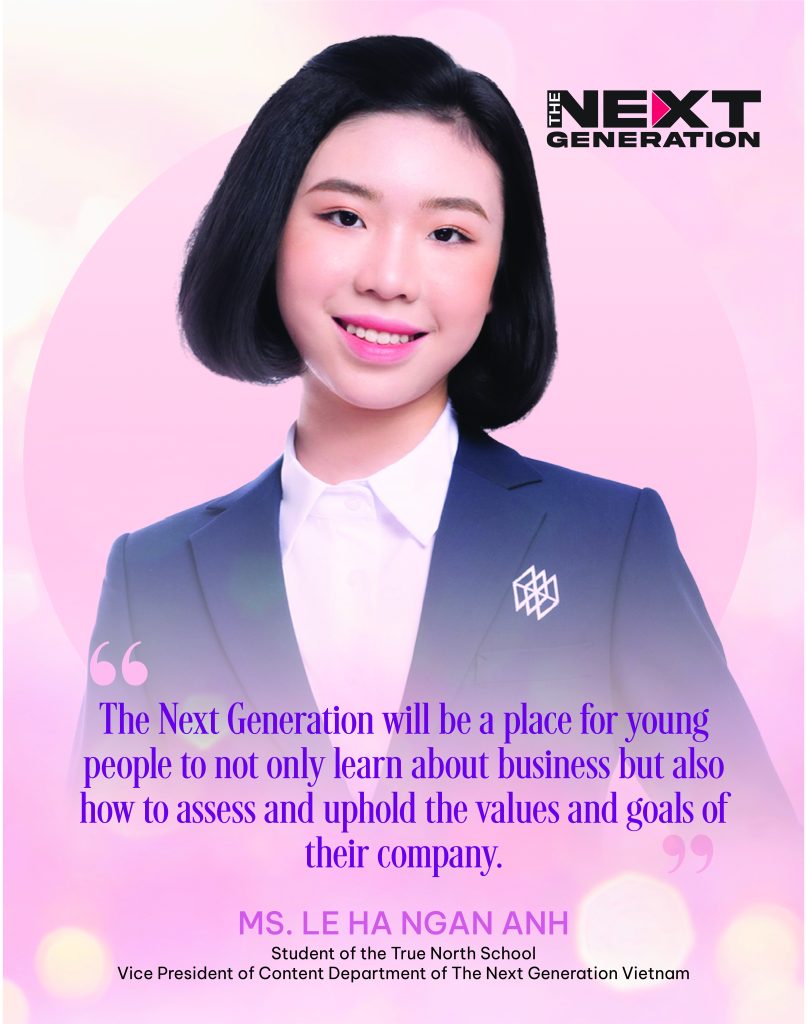 The Next Generation International Network has just been established, but Ms. Le Ha Ngan Anh and other members of the Board of Executives have been in the process of spreading positive values ​​to the youth community through annual networking activities. Ngan Anh shared that, by working with many mentors who are experts in the fields of education and business, etc. The Next Generation promises to help the successors learn the essential skills and knowledge to become the successful inheritors.
Ngan Anh expressed her hope that the members of The Next Generation Network's Executive Board would join hands to create an insightful playground for the next generations. Therefore, enhanced themselves to be more talented and successful, to inherit good values ​​together and continue to write their family's story.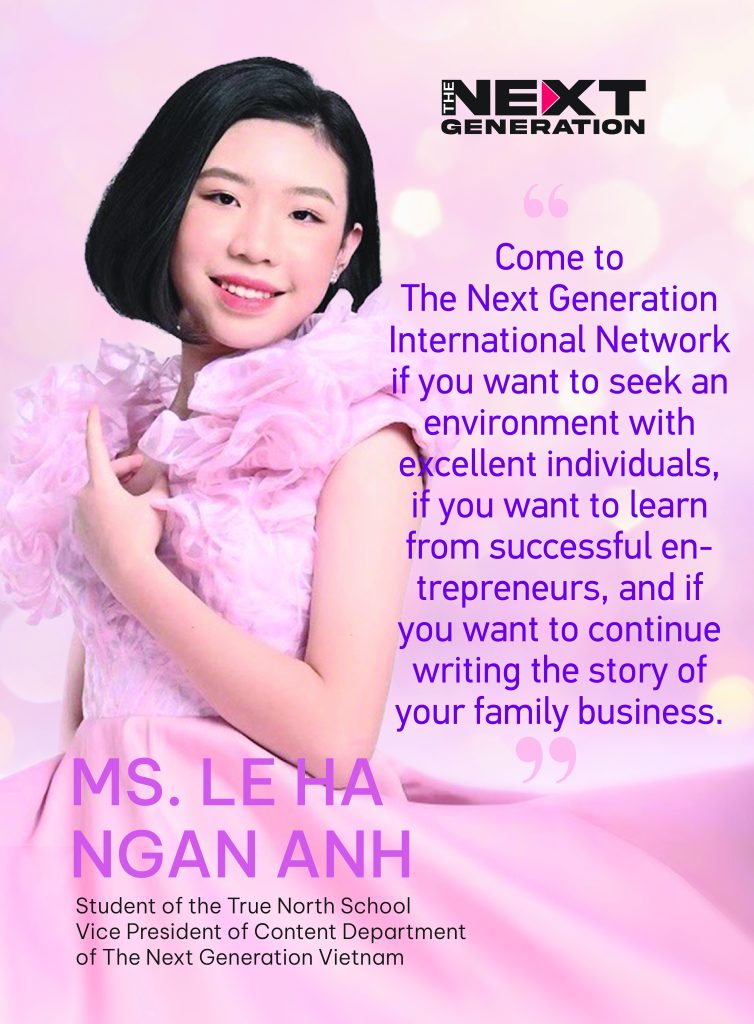 For young people who are intending to join the network, "If you want to find an environment with quality members, if you want to learn from successful entrepreneurs, if you want to continue the story of your family business, come to The Next Generation International Network.", Ngan Anh said.