Changing environment is highly dependent on job or business opportunities, which you will be able to obtain in Asia region.
Whether it is your first time moving to Vietnam or you have relocated multiple times before, the process is what matters. You'll need to ask a few questions before making any move. You need to start by making initial preparations, for example, What do I gain when I move to Asia, or Vietnam?
Deciding to move to Vietnam is a great step you will have to make. But once you make this decision… what next? The question is: how can you move your entire life to a new country?
You'll need to review your travel handbook and create a super clear To-Do list for your travel plans. You need to arrange them well so that you can start a relocation trip even before you reach the next airport. Usually, you have to take into account how you will move some of your household items to Vietnam. This includes how to plan for transportation and storage at the destination. Think about ways to save some cash on furniture you import that will be subject to the Vietnam Goods and Services Tax.
If you have never traveled to Asia before, you may need to consider the necessary vaccines for Vietnam. This may be especially necessary for children of certain ages, especially those who move to Vietnam for a long time. Rules and regulations are constantly changing, so you may need to confirm that your child has met all immunization requirements before heading out.
Visas & Work Permits for Foreign Workers
One of the big problems for people moving to Vietnam is understanding the type of visa you require to move to the country. Furthermore, knowing how to get this visa is another matter entirely. The following is relevant information that will take you through each of these steps:
Types of visas
There are different types of Vietnam visa depending on your goal and length of stay. For example, a tourist visa will give you 30 days of stay in Vietnam as a single or multiple entry permit. The business visa will give you up to one year in Vietnam. You must obtain it by getting approval from the Vietnam Immigration Department and through your sponsor (employer). If you do not have a guarantor, you can apply to stay in Vietnam for 90 days.
Apply for Vietnam Visa
Long-term stay in Vietnam will always require a visa. Therefore, you must apply for a visa in advance. You must provide the following documents: valid passport, application form, passport size photograph, criminal record, application fee and power of attorney.
Work permit and residence card
If you plan to live and work permanently in Vietnam, a business visa may not be enough. Instead, you must have a work permit. The law on this matter is constantly changing, so you must constantly check with Vietnam to stay up to date.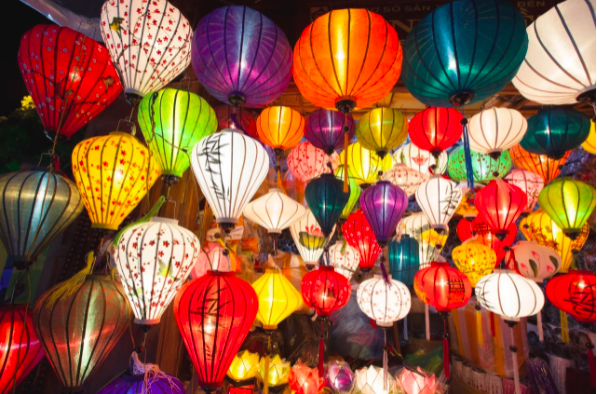 Housing in Vietnam: Where to live?
We understand the importance of finding a good place to stay in Vietnam, especially if you are moving to the country for the first time. Even if you are moving to Vietnam for the first time, finding a great and comfortable home should be your number one goal at all times. Although currently foreigners are allowed to buy houses in Vietnam with a term of 50 years and are allowed to transfer, you can still rent out land, rent houses, and apartments.
Healthcare and Hospitals in Vietnam
The healthcare industry in Vietnam has characteristics of both eastern and western medicine. While in Vietnam, you have access to both private and public health services. However, many people in Vietnam choose private medical examination because most private hospitals are well equipped compared to public hospitals. You must consider purchasing private health insurance as this will give you the opportunity to receive healthcare services at private hospitals in Vietnam.
You need to get international health care insurance so that you can access healthcare services in Vietnam. This should happen before you start your journey to Vietnam. Before anything else, make sure your preferred healthcare facility accepts your healthcare insurance provider to avoid inconveniences. Also, make sure your health care insurance can cover you in countries other than Vietnam as many expats consider getting specialist treatment in countries, such as Bangkok or Singapore.
Banks and Taxes
Many banks in Vietnam are modernized as most are represented by British representatives. You can also easily find some Vietnamese banks that have brochures in English for foreigners who don't understand the local language. Similarly, several international banks are found in Vietnam, such as ANZ and HSBC. It is therefore recommended that you have an account with these international banks, which will make it easier to work with a bank in Vietnam without having to comply with the additional Vietnamese banking requirements. Many foreigners choose Vietcombank because it provides convenient services for foreigners.
Opening a bank account in Vietnam may require your passport and a copy of your employment contract. This also includes an initial deposit, which fluctuates from bank to bank. Some banks may require foreigners to provide a letter from the expat's landlord or a valid address to prove their physical/work address.
ATMs are widely available in many locations in major cities and towns of Vietnam. However, it is rare to find an ATM in rural areas. Considering that Vietnam is a more cash-based economy, however this has changed, after the covid19 pandemic, consumption habits over the phone and less contact have developed strongly, including services. Services come from big companies in Asia , as well as local developers ,
Foreigners who reside in Vietnam for 6 months or more during a one-year period who are renting a house or have a permanent residence permit are considered residents of Vietnam and are subject to corporate income tax rates ranging from 5% to 5%. 35% based on income. Any foreigner not in this category is required to pay income tax of 20% on every income earned in Vietnam.
Education for foreign families
Vietnam attaches great importance to education and many families ensure that their children go to school, starting from kindergarten, primary school, junior high school, junior high school to higher education. Vietnam has a high demand for education. Unfortunately, the country cannot meet this demand. Therefore, some wealthy families consider sending their children abroad to study in advanced schools for better quality education.
So far, Vietnam is still in the process of reforming the education sector, which is a sign of hope that the quality of education will improve over time. This has much to do with the quality of teaching which is still low because of low financial resources. English is also a second language for Vietnamese people.
Working in Vietnam
If you want to start working in Vietnam, there are a few things that you must take into account before doing anything else. For example, you need to know that many foreigners are exempt from social security contributions. However, obtaining a work permit in Vietnam may face many difficulties due to the strict measures taken by the Vietnamese government. You also need to understand the values ​​and traditions of the Vietnamese people. You must also be willing to forge strong working relationships with other entrepreneurs in Vietnam.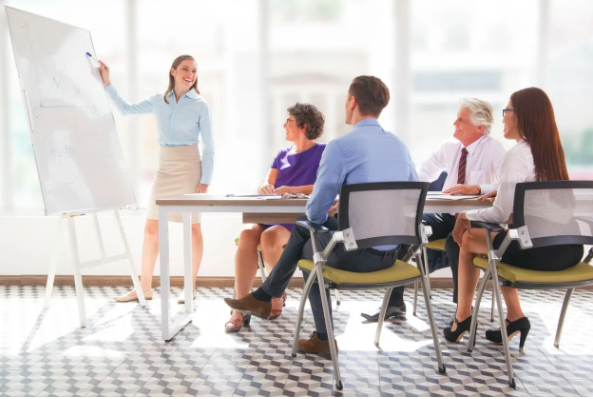 Live in Vietnam
Life in Vietnam is used by different cultures and traditions. This is based on the fact that Vietnam has nearly 54 ethnic groups, each of which shares different cultural values. Moreover, Vietnam attracts a lot of expats who bring diverse cultures to the country. This means that, while living in Vietnam, you will enjoy limitless diversity. Moreover, Vietnamese people are very friendly and welcoming. This means that you will enjoy living in almost any part of Vietnam.
As a foreigner, you will enjoy the ancient culture, used by the French civilization. This place is marked by a series of French architectural works on many famous streets of Vietnamese cities and towns. You will also enjoy the cultural touches that China brought back from their historic invasion of Vietnam, especially during the golden age. For example, in Vietnam's Ho Chi Minh City, Saigon preserves traces of Chinese cultures, including the countryside, expressed through houses, clothing and some traditional values.
Relocation service for help
If you are planning to move to Vietnam, a moving company can make it easier and more enjoyable for you. There's certainly a lot to do and know before you're ready to move to Vietnam. Starting from visas and work permits, housing, healthcare, insurance, banking and taxes, education to the workplace, the moving service company will arrange it for you. They will help you plan and organize your resume clearly and efficiently in a category. You no longer need to remember everything you will bring with you when you move to Vietnam. It will be easier for you to find and pick up things faster when you find your home in Vietnam.
Even moving around Vietnam will become easy for you if you allow a moving service company to take the burden off your shoulders. If you need local storage, short or long term, your moving company will be right there for you.
As a newly developed country located in the center of Asia, close to China and member of the Southeast Asian (ASEAN), Vietnam has many advantages, with low but stable cost of living, FDI investment are impressive growth over the years, and the investment environment is still young.
What are you waiting for? Contact us and let us make your dream of moving to Vietnam come true.
please contact us for more information