On February 16, 2023, the US Agency for International Development – USAID, organized a Workshopon Building a Coaching/Mentoring Network Development for small and growing businesses in Vietnam with the response of a large number of entrepreneurs, business representatives, consultants and advisors.
The Workshop on Building a Coaching/Mentoring Network Development for small and growing businesses in Vietnam is a program under the Vietnam Improving Private Sector Competitiveness (IPSC) project, implemented by the Department of Enterprise Development, under the direction of the Ministry of Planning and Investment.
Coaching and Mentoring has recently emerged as a core method in human resource development as well as unlocking the potential of the business. Now again, the State Department organizes a regular seminar, with presentations from leading experts in this field; therefore, the Workshop has attracted hundreds of entrepreneurs, business representatives as well as Coaches/Trainers to attend, listen and share experiences.
With their enthusiasm for this topic, the IPSC project team invites the leaders, large business owners with deep experience in team constructing, leadership and training to discuss. The workshop's attendees listens to the speech of Ms. Nguyen Thi Bich Thuy (Deputy Head of Department, in charge of implementing SME activities, Department of Enterprise Development, MPI) and Ms. Phan Thi Thai Ha (IPSC Project Manager) about the purpose and strategy of IPSC in this very new topic. The Enterprise Development Department and IPSC Project have clearly shown the spirit of market demand, looking forward to receiving valuable contributions and sharing from experts and businesses on the topic of Coaching/Mentoring, so that from there they partly synthesize a common action platform, popularize to businesses in order to promote businesses both economically and in terms of people and corporate culture.
Attending the seminar, the audiences listens to insightful and profound sharing from business speakers, such as Ms. Cao Thi Ngoc Dung – President of the Board of Directors of PNJ with the topic of Building Corporate Culture; Ms. Nguyen Phuong Mai – CEO of Groove Technology Vietnam with the topic Business development associated with human development and brand development; and Mr. Duong Long Thanh – President of the Board of Directors of Thang Loi Group with his sharing of coaching/mentoring experience that has been successfully applied by his company.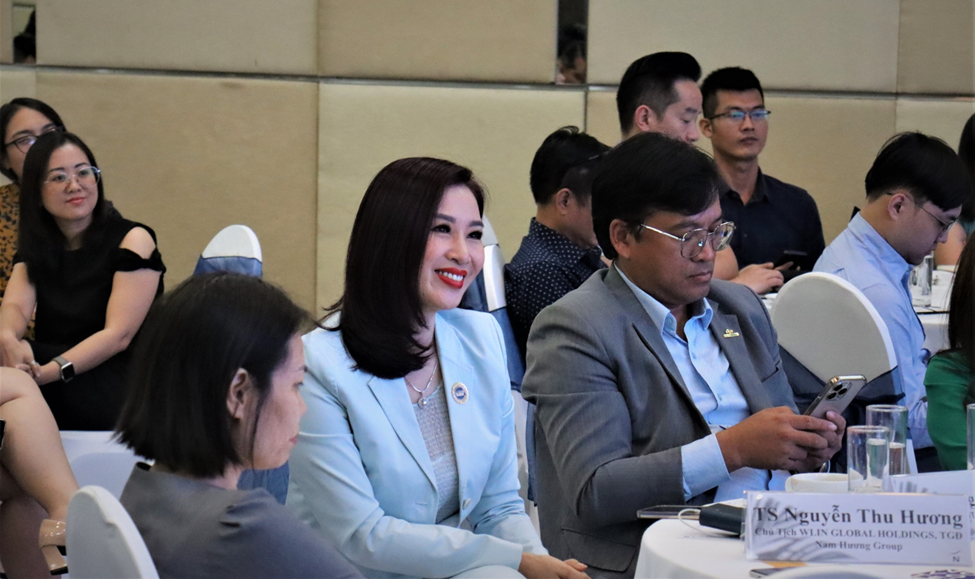 In her speech, Dr. Nguyen Thu Huong has focused on the goal of the IPSC project from the beginning: How to develop the Coaching/Mentoring network for yourself, for the team and for your business. According to Dr. Nguyen Thu Huong, with more than ten years of experience in developing a network of leading entrepreneurs and female leaders, each of us and especially every business should not just focus on one target such as coach or mentor. Instead, we should expand our demand simultaneously with the expansion of business connections, developing those relationships into a coaching/mentoring network for ourselves and for businesses.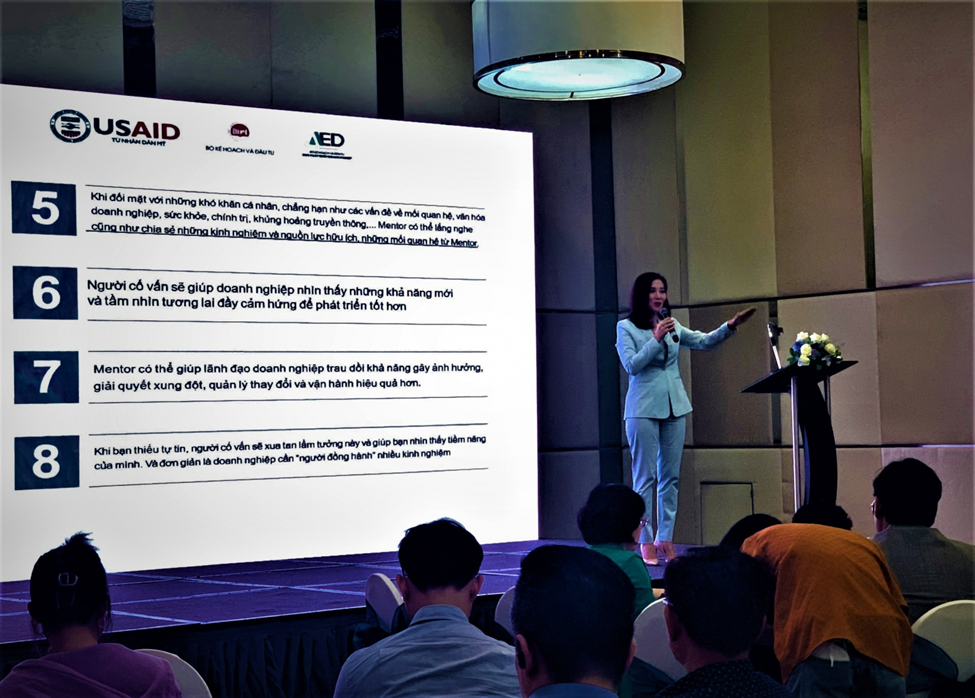 ​​As for the depth, Dr. Nguyen Thu Huong recommends that individuals and businesses actively join unions in their field. There, we will easily meet, exchange and learn from leading experts in our field, thereby enriching and increasing our knowledge, step-by-step rising in their profession, and at the same time building a strong brand name in this community.
In terms of the breadth, Dr. Nguyen Thu Huong emphasizes the reciprocal role of multi-industry business communities. Trade connections not only bring breakthroughs in terms of business, but also help us to expand our understanding, learn from partners, customers, and leading entrepreneurs in all fields the management experience and problem solving skill, she said.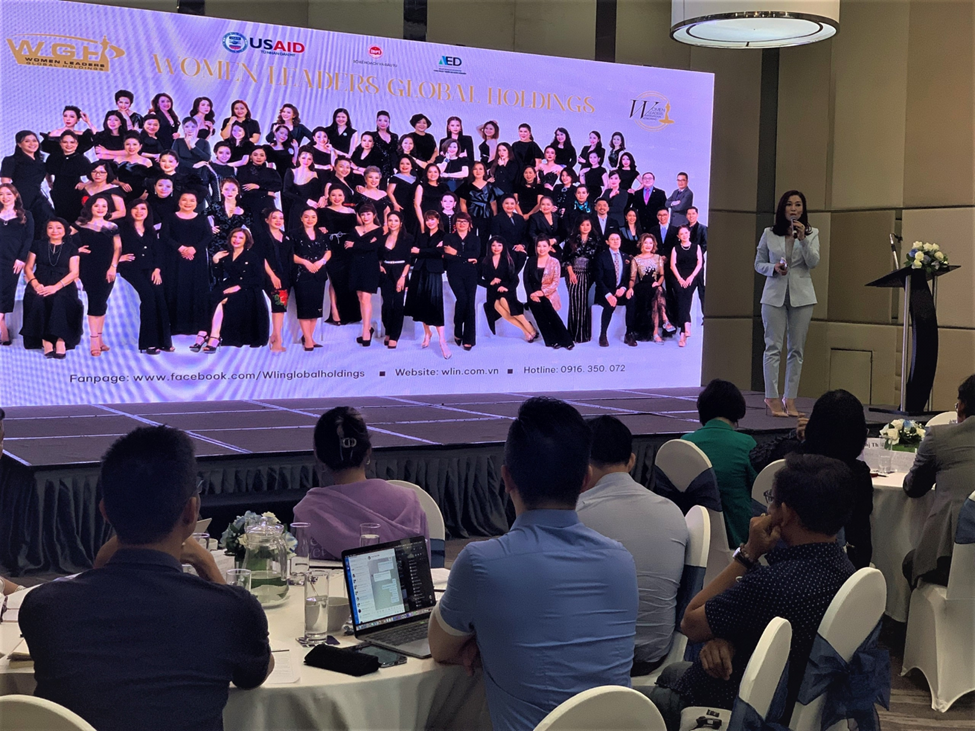 A third special dimension suddenly mentioned by Dr. Nguyen Thu Huong is the successor generation of businesses and leaders. She has extended the concept of "inheritance" not only to the team level, but also to the descendants of business families. Descendants are the essence of top entrepreneurs, and it is these loved ones who need the Coaching/Mentoring Network the most.
​​Dr. Nguyen Thu Huong concludes that these three dimensions are the tripod, the guideline to help businesses develop deeply – widely – sustainably. She suggests that every business, every entrepreneur, every individual and every parent strive to gather around themselves such a quality Coaching/Mentoring Network. At the same time, in the opposite direction, let's take the initiative to share and bring Mentor values ​​to the community. "We don't need to be good at everything, but let's recognize the good points in each other, learn from each other, and cherish each such relationship!", she emphasizes.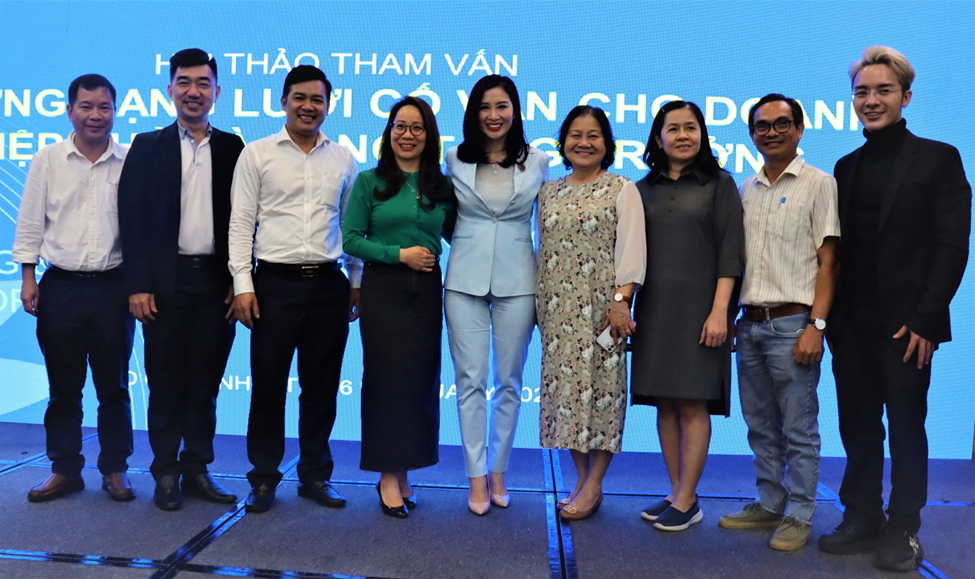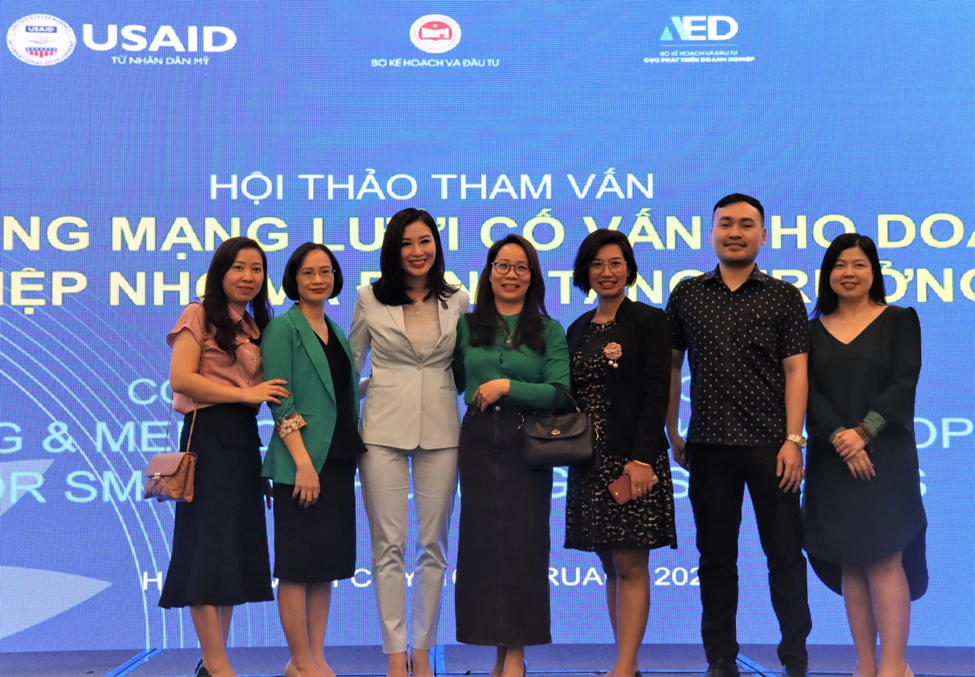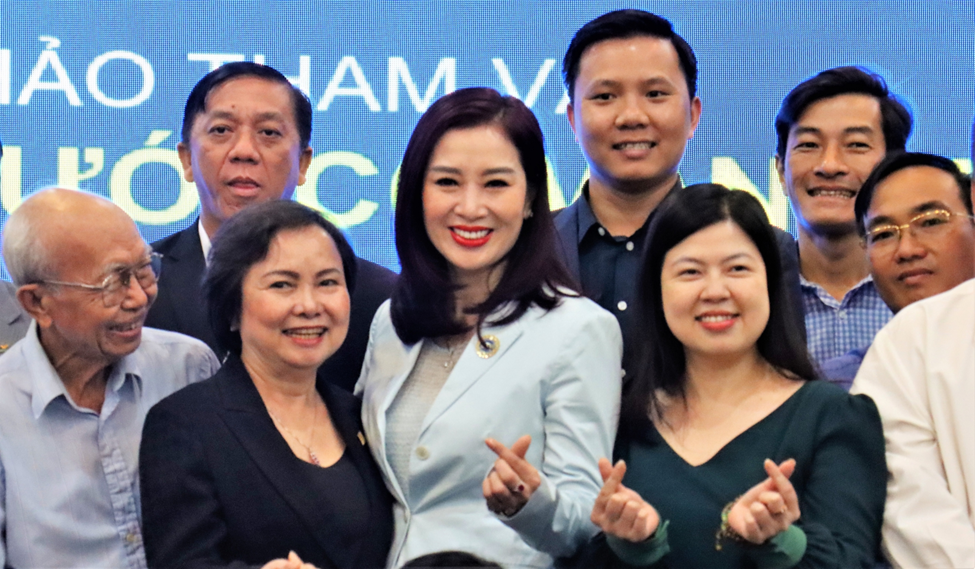 The IPSC Project seminar was held with great success, receiving many positive feedbacks and contributions from the audience. It is believed that meaningful and practical activities like this will help IPSC soon complete its set of Standards for the Development of Small and Medium Enterprises, which will contribute significantly to the overall development of our country's economy.