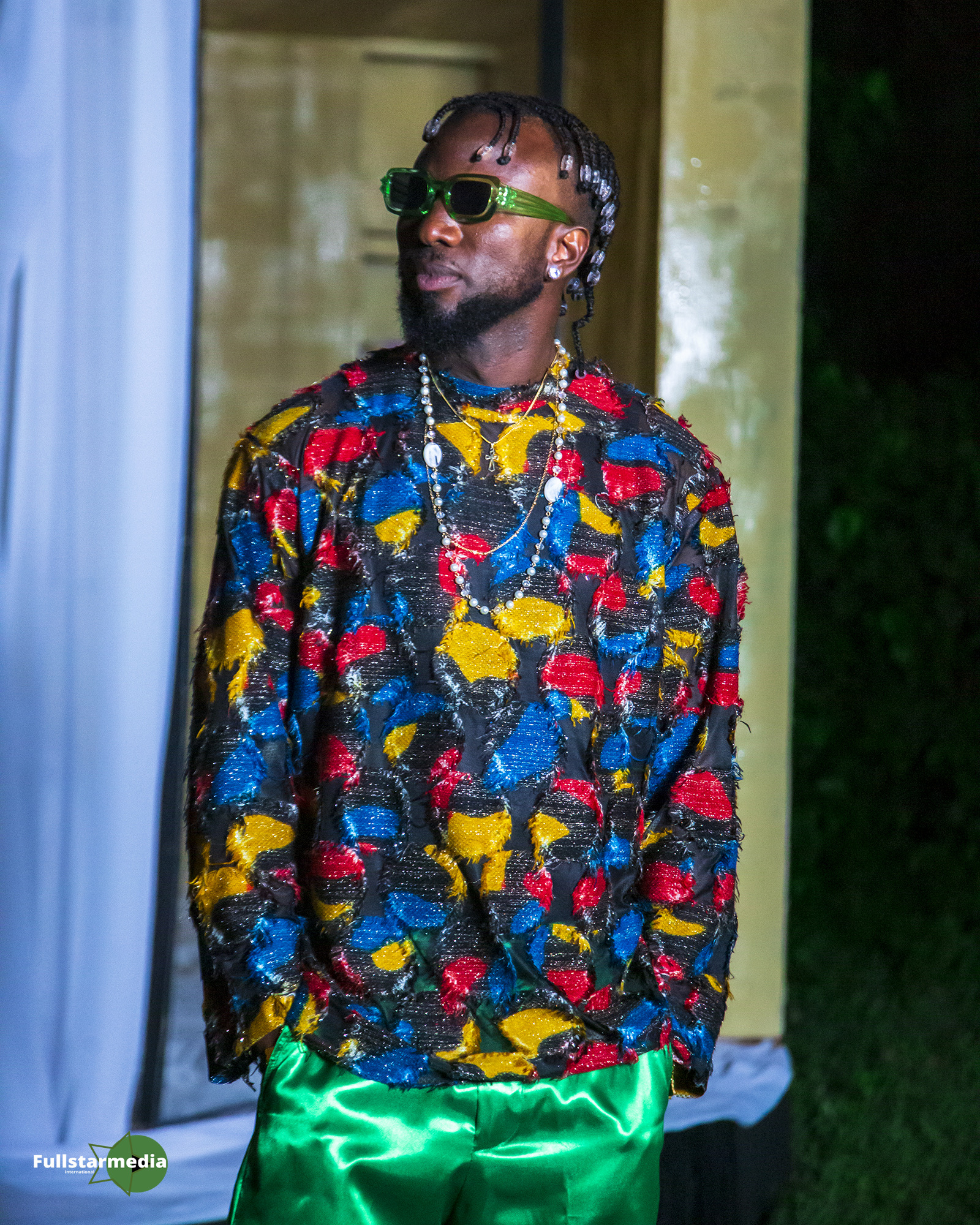 In the ever-evolving landscape of the Nigerian music industry, one artist is making waves that reverberate far beyond its borders. Adeleke Timileyin Tunde, popularly known as Ekunrawo, is a Russia-based Nigerian artist who has seamlessly fused cultures, languages, and musical styles to create a unique and captivating sound.
Turning the pages into Ekunrawo's humble beginning, the Nigerian-born Russia-based artist fell in love with the art of singing at a young age, embracing this passion at a time when many thought he never would. His journey into the world of music began approximately 13 years ago in Lagos, Nigeria, where he embarked on his official musical career. From the very start, Ekunrawo's musical style was defined by its fusion of Afro beats, Hip hop, and dancehall, creating a sound that resonated with a diverse audience.
One remarkable aspect of Ekunrawo's artistry is his fluency in the Russian language. He not only speaks Russian fluently but also writes it with an incredible proficiency that defies stereotypes. This unique talent has allowed him to connect with audiences in ways that transcend language barriers. Ekunrawo has even released songs in Russian, showcasing his versatility and ability to bridge cultural gaps through music.
Throughout his career, Ekunrawo has had the privilege of entertaining audiences across Europe and the United States. From Russia to Cyprus, Belgium to Ukraine, London to the United States of America, his music has transcended borders, uniting music enthusiasts in a harmonious celebration of sound.
Ekunrawo's discography is filled with hit singles and mesmerizing music videos, each a testament to his evolving artistry and dedication to his craft. His ability to craft infectious beats that resonate with the heart and soul of listeners is undeniable.
One of the standout features of Ekunrawo's career is his latest release, "For My Hand," featuring DMW star artist Peruzzi. This track is an auditory journey through an irresistible blend of Afro beats and contemporary sounds that will have you hitting the repeat button. The synergy between Ekunrawo and Peruzzi is undeniable, and their musical chemistry is on full display throughout the track.
The lyrics of "For My Hand" resonate with anyone who's ever strived for success and yearned for the finer things in life complimentary of loving partner. Ekunrawo's delivery is confident and smooth, while Peruzzi adds his signature touch with his soulful vocals. The song's catchy chorus is bound to get stuck in your head, and you'll find yourself singing along in no time.
What sets "For My Hand" apart is its ability to blend the traditional with the contemporary seamlessly. It pays homage to the Afro beats that have deep roots in Nigerian music while infusing a modern twist that makes it relevant and appealing to a broad audience. This is where Ekunrawo's musical prowess truly shines, as he effortlessly bridges the gap between generations of music enthusiasts.
The song's infectious energy and uplifting message make it an instant hit for those looking to enjoy a feel-good anthem love rhythm. "For My Hand" exudes confidence and positivity, encouraging listeners to chase their lovedreams and strive for success, all while grooving to an irresistible beat.
In conclusion, "For My Hand" is more than just a song; it's a testament to Ekunrawo's evolution as an artist and his ability to create music that resonates deeply with a diverse audience. The collaboration with Peruzzi elevates the track to new heights, making it a top-of-the-jam hit that's destined to dominate playlists and airwaves.
As Ekunrawo continues to blaze a trail in the Nigerian music industry, "For My Hand" stands as a shining example of his artistry and his commitment to delivering music that both entertains and inspires. With this release, Ekunrawo firmly establishes himself as a force to be reckoned with in the world of Afro beats and contemporary music. Don't miss out on this musical gem; give "For My Hand" a listen, and let its infectious vibes transport you to a world of rhythmic bliss.
As Ekunrawo continues to rise in prominence in the Nigerian music scene, his journey from humble beginnings to international acclaim is a testament to his unwavering dedication to his craft. His ability to seamlessly blend cultural influences and languages has not only set him apart but has also made him a true musical ambassador, bridging gaps and bringing people together through the universal language of music.
This emerging talent's story is all the more compelling when you consider his academic achievements. Ekunrawo is not just a musical sensation; he's also a Civil Engineer and Architect, holding a degree from The Institute of Architecture and Civil Engineering of Volgograd State Technical University in Russia. This unique combination of skills adds depth and dimension to his persona, showcasing his multifaceted nature.
Today, Ekunrawo is proudly signed to Full Star Records, a subsidiary of Full Star Media International in Lagos, where his musical journey continues to evolve. "For My Hand" is just one of the many milestones in his flourishing career, and it's clear that he's just getting started. With every release, he pushes the boundaries of creativity and musical innovation.
In a world where music knows no boundaries, Ekunrawo stands as a shining example of how one artist can transcend cultures and languages, leaving an indelible mark on the global music stage. Whether you're grooving to his Afro beats, singing along to his Russian tunes, or getting inspired by his messages of ambition and self-belief in his love tune " For My Hand," Ekunrawo's music is a testament to the power of artistic expression.
So, whether you're a longtime fan or just discovering the magic of Ekunrawo, keep your eyes and ears open because this multilingual Nigerian artist is destined for greatness. With each new release, he continues to captivate hearts and minds, bringing joy and unity through his infectious melodies and empowering lyrics. Ekunrawo is a rising star whose journey is just beginning, and the world of music is a brighter place with him in it.